Rancho la Puerta – Photo of the Day
I spent last week at Rancho la Puerta. While I was definitely unplugged for much of the time there, it was a press trip so a certain amount of due diligence had to be done. Such as wandering the grounds and photographing the beautifully landscaped surroundings. It's a tough job, ya know?
As you might expect from a spa retreat that's focused on healthy living, the grounds at Rancho la Puerta are immaculately sculpted and very well taken care of. You can't help but relax as you meander along the brick walkways. The thick trees and shrub hide most of the buildings so you always feel like you're isolated – in a very good way, of course.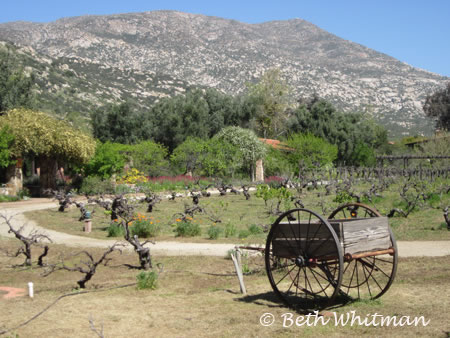 Rocky, rolling hills surround the Ranch while grapevines (not yet growing) and wagon wheels dot the open spaces.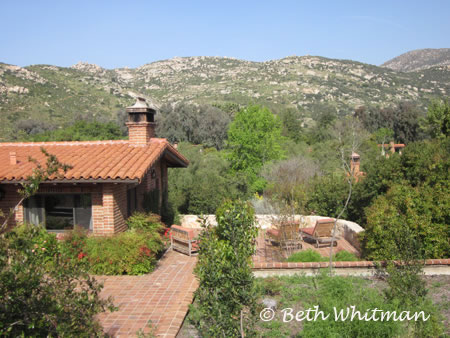 Buildings are tucked away down quiet walkways so that only a few rooms and suites are clustered near each other, making it very quiet.
A short walk from the Ranch is the cooking school, La Cocina Que Canta. The acres of land around the school are meticulously kept by Salvador, a true master gardener. In addition to the plethora of fruits and vegetables, flowers magically burst from the ground.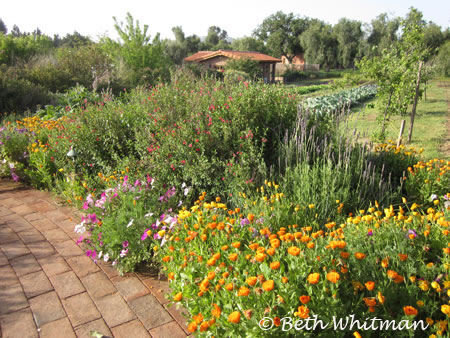 Of course I've come home to Seattle completely inspired to dive into my own garden. But I have to deal with the reality that we just don't have the same beautiful year-round desert climate as the Ranch, located just over the border in the hills of Mexico. It's a week at Rancho la Puerta that makes me wonder out loud why I do live here in Seattle with our 9 months of gray and rain. (Oh woe is me!)
See other lovely photos at DeliciousBaby!
Travel Well!
Beth
8 comments