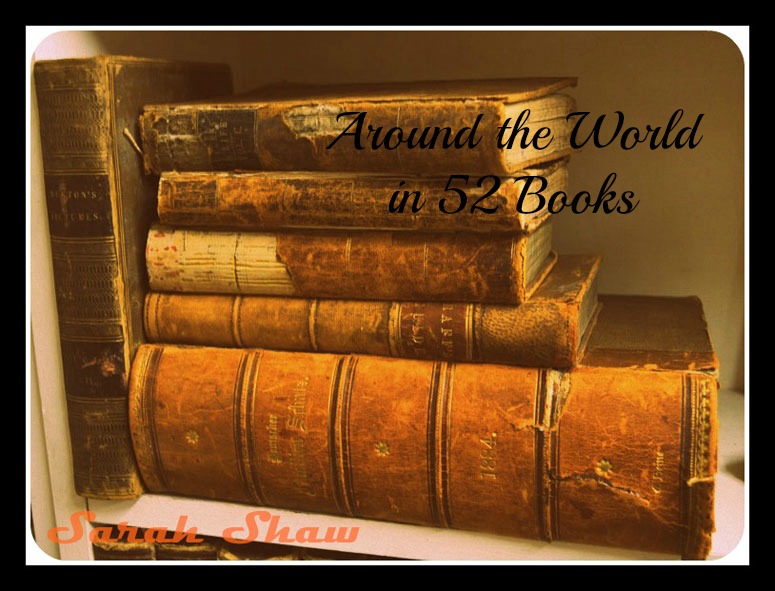 I finished my most recent entry in the Around the World in 52 Books challenge late last night, just in time to share it with you in my April reviews. You may remember that I decided to join WanderLit in her challenge to read a book every week from a different country, for the whole year. We were joining part of a larger challenge going on at Good Reads where I've encountered enthusiastic readers from all over the globe and learned from their selections and reviews. I've been so glad that I decided to take it up as I've read many wonderful books that I may never have sought out otherwise. And it is doing exactly what I hoped it would do, which is to teach me more about other cultures and inspire me to travel to even more destinations. The challenge is also giving me new material to use in the International Book Club I coordinate at the East Lansing Public Library. I will be including a bonus review of our club's April selection as I think many of you would enjoy reading it. Please join me for my April literary travels and select the books that speak most to you.
I am excited to report that I have finished 29 of the 52 books required to complete the Around the World in 52 Books challenge. I have been tracking them visually on the map below, provided by Big Huge Labs. It has been really satisfying to see the world turning blue, as the shaded countries represent completed readings. Now on to the reviews!
WanderShopper's Around the World in 52 Books
Make yours @ BigHugeLabs.com
Book: Twenty-Four      Country: Egypt

Title: In An Antique Land: History in a Guise of a Traveler's Tale       Author: Amitav Ghosh
Blending cultures, religions, and time periods, In A Strange Land: History in a Guise of a Traveler's Tale defies definition. An earlier work by popular Indian author Amitav Ghosh, he writes in his own voice using the time he spent as a student in Egypt to inform his tale. The story centers on his search for clues about a slave to a Jewish merchant mentioned in a 12th century letter discovered in the Cairo Geniza. Originally from Tunisia, the merchant travels to India, by way of Egypt, and lives there for a couple decades before mysteriously and suddenly returning to Africa. Through Ghosh's quest, you also learn about contemporary rural Egypt at the same time as you do about merchants and trade between Europe, Africa and India in the 12th century. It will leave you wondering where reality ends and the story begins.
Book: Twenty-Five     Country: France

Title: Paris Was Ours: Thirty-two Writers Reflect on the City of Light      Author: Penelope Rowlands
A compilation on short stories, excepts and poems, Paris Was Ours: Thirty-two Writers Reflect on the City of Light gives you glimpses of what people love and hate about the city. Anyone who has spent time in Paris, will find moments that remind them of what was unique and special during their time there. If you have yet to visit Paris, reading Penelope Rowlands' collection will prepare you for what to expect, as well as what you would rather be missing. As spring begins to bloom in Paris, take an enjoyable virtual trip with Paris Was Ours. Planning a trip to Paris? You may want to check out my earlier post on Resources for Shopping Paris Markets.
Book: Twenty-Six     Country: Azerbaijan

Title: Ali and Nino: A Love Story      Author: Kurban Said
Originally published in 1937, Ali and Nino: A Love Story is a pre-World War II Romeo and Juliet set in Azerbaijan. Ali is a Muslim boy going to school across the street from Nino, a Christian girl. They flirt and fall in love as political unrest reaches the once peaceful capitol city of Baku.  After overcoming the objection of their parents, Ali and Nino eventually marry only to discover that neither truly fits in the others world. Together they must carve out an existence while there is still time. Ali and Nino disappeared from the literary world for several decades only to be rediscovered in a Berlin second hand book store in the sixties which lead to its translation and re-release. It is now available in 30 languages although little known in the United States. Embraced as the national novel of Azerbaijan, it captures a time when people of different religious backgrounds coexisted relatively peacefully and before superpowers began to assert their dominance over smaller countries heading into the Second World War. Reading Ali and Nino may also provide some background information on what was happening in the region for neighboring Chechnya.
Book: Twenty-Seven     Country: Germany

Title: The Orientalist: Solving the Mystery of a Strange and Dangerous Life      Author: Tom Reiss
When I learned that a biography had been written about Ali and Nino author under the pseudonym of Kurban Said, I thought it was the perfect chance to learn more about this interesting writer. Born Lev Nussimbaum in Azerbaijan to an oil baron father, he escapes Turkish, and then again Russian occupation of Baku, by fleeing East and then eventually West landing in Germany. Along the way, Jewish Nussimbaum becomes infatuated with Islam and converts, changing his name to Essad Bey. Under the watchful eye of the Germans, he again needs to flee to safety and lands in Italy where he dies at the early age of 38. A prolific writer of novels and articles, under three names, during his short life. Nussimbaum is interesting not just for his writings but for the time period he reflects. He straddles empires, religions and economic groups as he reflects his experiences to readers. In his biography, The Orientalist, Tom Reiss gives a carefully researched and interesting portrait of a unique man.
Book: Twenty-Eight     Country: Australia

Title: Sean and David's Long Drive      Author: Sean Condon
I turned to Sean and David's Long Drive for a light and entertaining read of the author's road trip around Australia with a friend. Unfortunately, I found completing this book to be an exercise in discipline, as overall it was just not very interesting. The best thing it had going for it were references to growing up and coming of age in the 80's and 90's. I had expected it to be pretty entertaining after endorsements like "Condon is a cool wit who comes off like Hunter S. Thompson on prescription drugs."  It is written in the style of a road diary and Condon's observations are nowhere near "Thompson on prescription drugs." You could safely skip this one. I wish I had.
Book: Twenty-Nine     Country: Japan

Title: Hokkaido Highway Blues: Hitchhiking Japan      Author: Will Ferguson
I absolutely loved Hokkaido Highway Blues: Hitchhiking Japan which has been re-released as Hitching Rides with Buddha: Travels in Search of Japan.  After teaching English at schools in Japan for a few years, Canadian author Will Ferguson decides to follow the Cherry Blossom Front (Sakura Zensen) from their start at the southern most tip of Japan up to the northern most point. The journey takes about five weeks and he commits to hitchhiking the entire way, a practice that is practically nonexistent there. Concerned Japanese drivers pick him up and frequently drive him hours out of their way to make sure he makes it to his next destination. While on his quest, he explores what it means to be Japanese and a foreigner as he relates his experiences with many entertaining tales as well as melancholy ramblings.  One of the best books I've read as part of my challenge, I highly recommend reading Hokkaido Highway Blues this spring.
Bonus Book

Title: A Fortune Teller Told Me: Earthbound Travels in the Far East      Author: Tiziano Terzani
Deciding to follow the advice of a fortune teller in Hong Kong not to fly for a year or risk certain death in an accident, Italian journalist Tiziano Terzani, with the support of his employer, becomes earthbound. Living at the time in Bangkok, Terzani explores southeast Asia by every other mode of transportation and brings you along on his assignments. In each destination, he seeks out the best fortune teller for a reading and through this you meet many seers and explore the methods they use.  A Fortune Teller Told Me will show you the benefit of slowing down as you travel as well as the beauty of traditional Asia now threatened as it becomes more homogenous and westernized.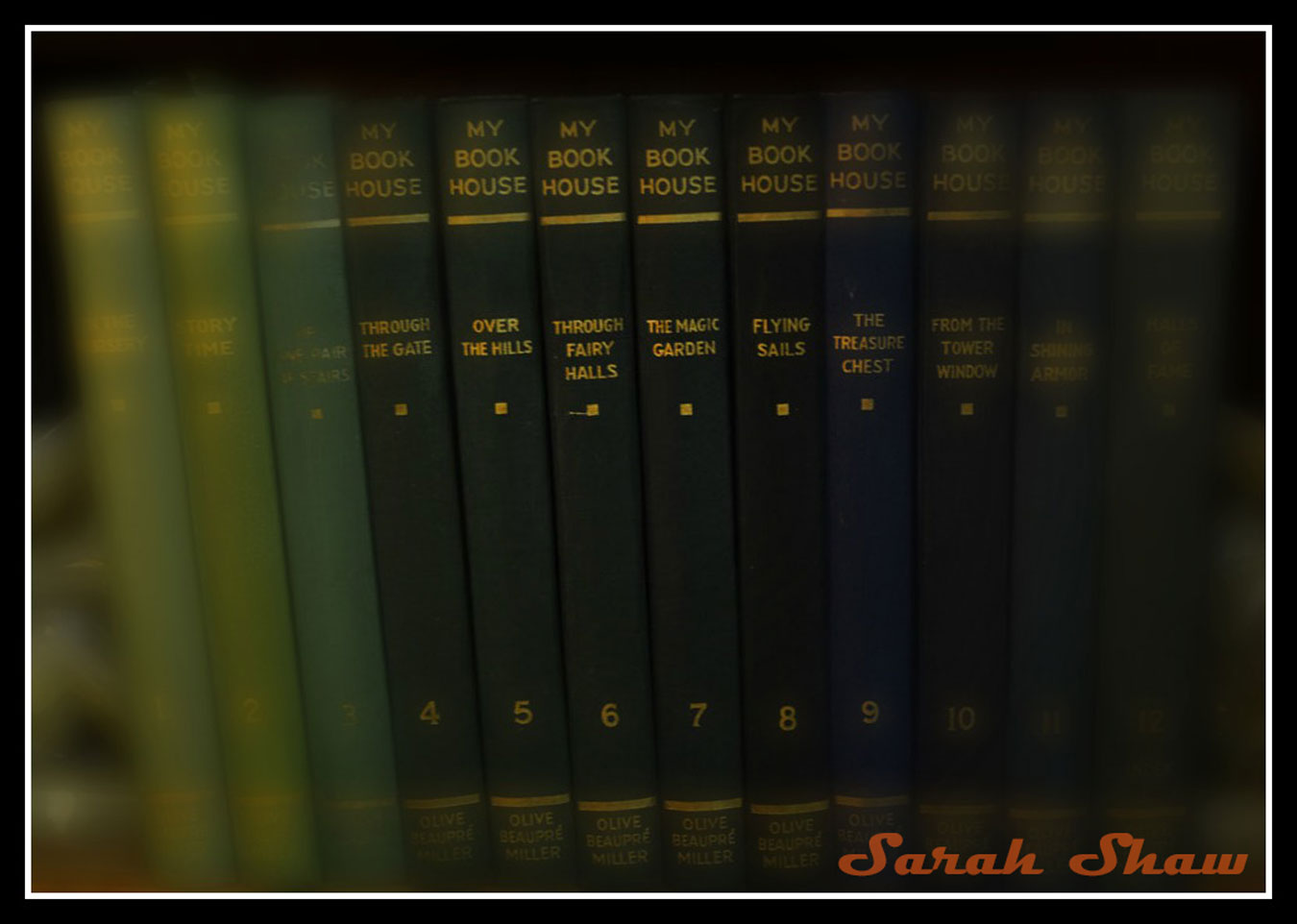 I hope I've given you some ideas of books to read to help you explore new parts of the world or to revisit favorites. Even if you aren't able to travel as much as you like, reading about a new destination and the culture can still be really satisfying. I have been learning so much through my readings. Please visit my March post to discover other books I have been enjoying. Links to past month's reviews can be found there, too, so there is no excuse to not be able to find something to read!
Have you read a book set in another country you would like to recommend to me and the other WanderShoppers? We would love to hear about it. Please share your favorites in the comments below.
Until we shop again,
Sarah