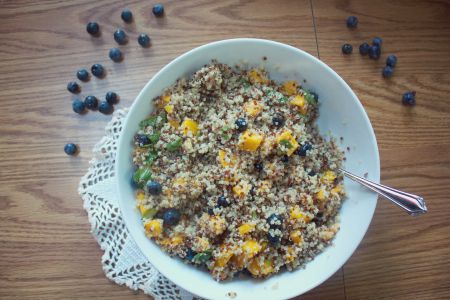 In the summer, there is nothing I enjoy more than a refreshing salad! I could seriously eat salads for every meal. I threw together this quick mango quinoa salad a couple weeks ago when I had some friends over and found myself making it again and again for an easy meal. The combination of the mangoes and blueberries together makes for such a tasty combination. I also can't get enough of those colors together! The basil and lemon add a zesty flavor on top of the fruit. Believe me that you won't be able to have just one serving!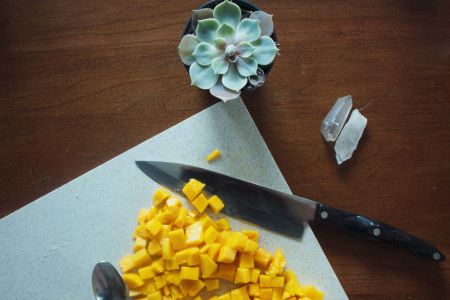 Ingredients
1 cup quinoa
2 cups water
1 package blueberries
1 mango, diced
Sliced almonds
Feta cheese
For the dressing
1 1/2 T olive oil
2 T lemon juice
1/4 teaspoon lemon zest
10 basil leaves, washed and chopped
Salt and pepper to taste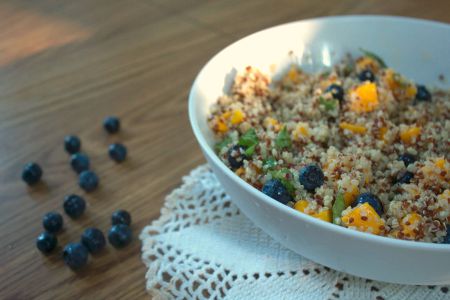 Directions
Add the water and quinoa to a medium sized pan and bring to a boil. Once it is boiling, cover and lower to a simmer. Cook for about 15 minutes or until all the water is absorbed. Transfer to a large bowl and fluff with a fork. Add the blueberries, mango, and sliced almonds. In a separate bowl, combine the olive oil, lemon juice, lemon zest, basil leaves, and salt and pepper. When ready to serve, pour the dressing on the salad and sprinkle with feta cheese. Enjoy!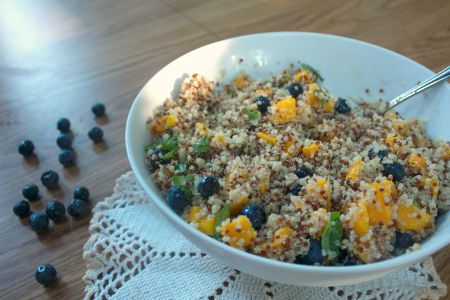 What is your favorite summer salad? Let me know in the comments!