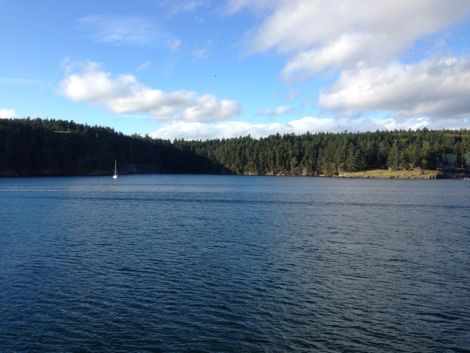 As still as the air in the moments following the rain, the town of Friday Harbor proved an ideal place to find rest and to rejuvenate during a recent retreat with a dear friend. Located in the picturesque San Juan Islands in northwest Washington, the town draws tourists in the summer months, though I've always experienced it in the fall and winter, when cars roll only sporadically along the streets and the sparse ferry traffic appears to consist merely of locals making their way between the islands or to and from the mainland. It's peaceful that way, I think, the sort of place where gray skies and crisp wind make you want to bundle up in your coziest coat and scarf and then warm up in a hot bath or in front of the fireplace when you return to your lodging.
I visited Friday Harbor for the first time while still a newlywed eight years ago. Working nights in media at the time, I apparently needed a break more than I realized, and I spent much of the weekend sleeping. Returning to the Friday Harbor House–the same hotel, located within walking distance to the ferry–this past autumn, I found the same cozy accommodations–warm wooden furniture and decor reflecting a Pacific Northwest aesthetic, peaceful waterfront views of sailboats moored in the harbor, and a fireplace in the room inviting guests to pull up a chair and open an enticing book.
As a Seattleite, every once in a while I find it helpful to get out of the city and experience one of the other gems of the Pacific Northwest. Whether it's wine tasting in Walla Walla, exploring the breweries of Bend, or letting the snow-capped mountains of Lake Chelan in the winter surround me with their tranquility, the Northwest has plenty to offer, and Friday Harbor is no exception.
Here's a look at some of the highlights.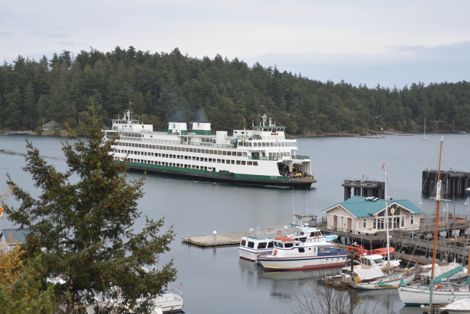 View of the ferry from Friday Harbor House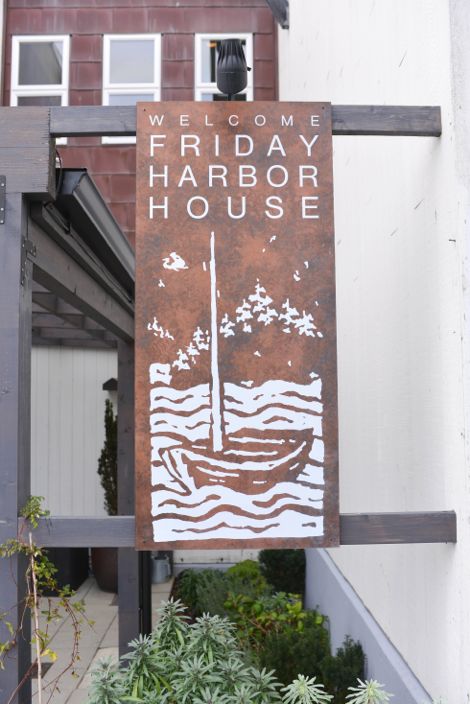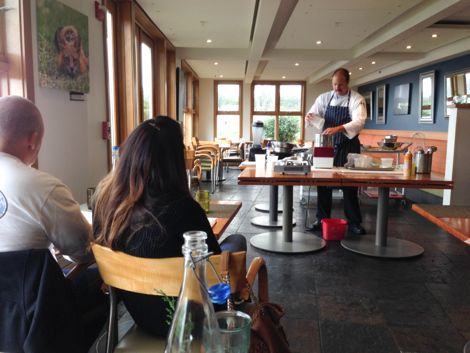 Chef Aaron Rock leading a cooking demonstration at Friday Harbor House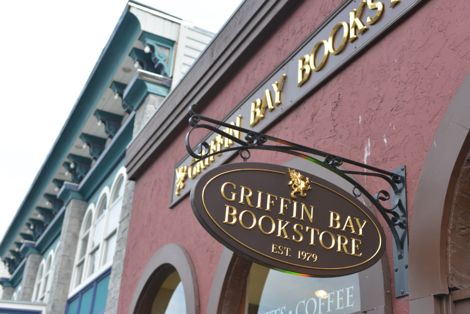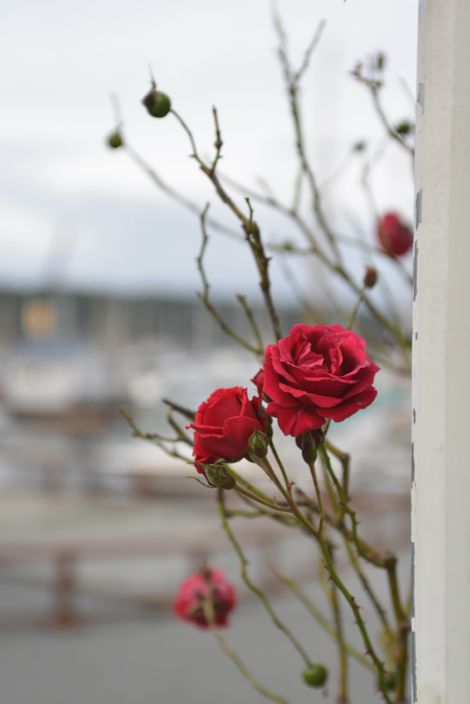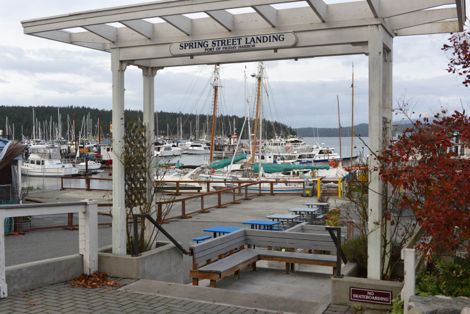 Cask & Schooner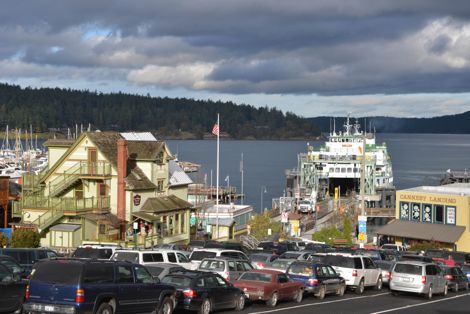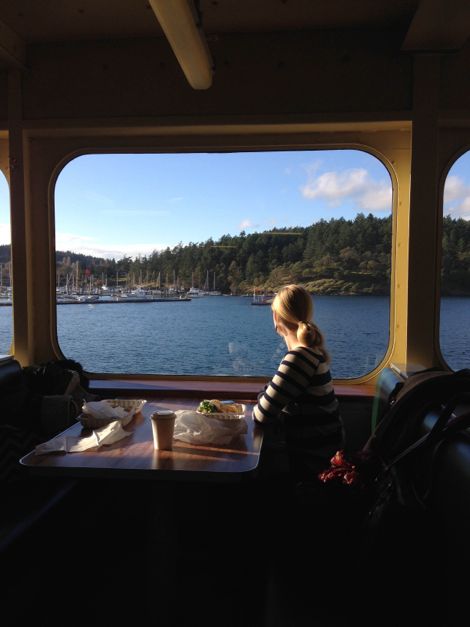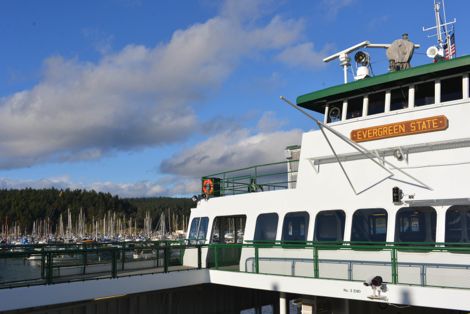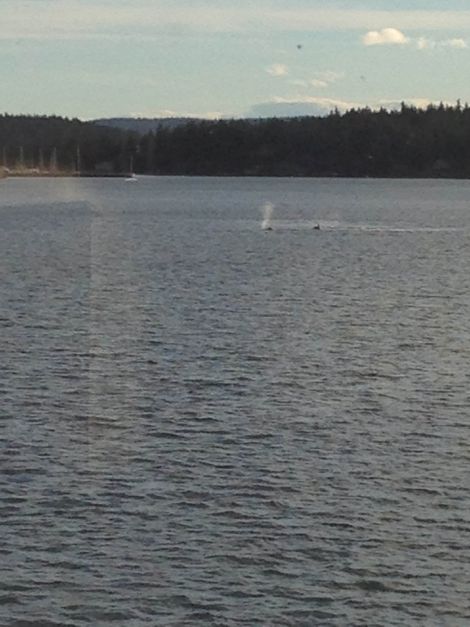 Orca whales seen from the ferry on the return home

Disclosure: Friday Harbor House hosted us for one of the nights, including a dinner and a cooking demonstration.