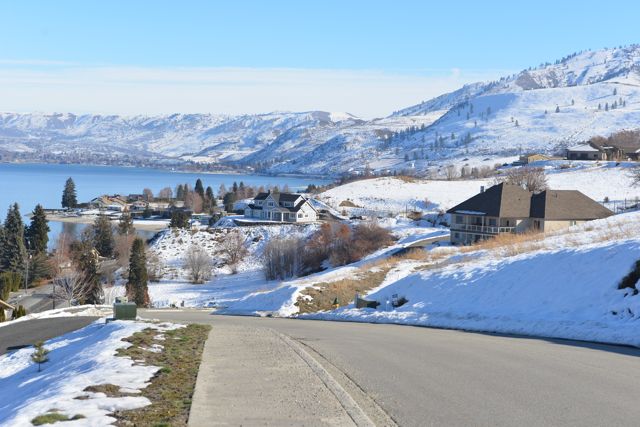 I imagine every mother remembers her first night away from her child. Whether a romantic overnight to celebrate an anniversary or a girls' weekend, that first night happens sooner or later. Mine came earlier this month when my friend and writing partner Sarah and I went to Lake Chelan for a writing retreat.
As we drove north on Highway 97 and crested the final hill on the way to our destination, the breathtaking snow-covered valley unfolded before our eyes. Nestled in the eastern shadow of the Cascade mountains, Lake Chelan has long been a recreation destination for winder ski trips and summer vacations. Only a decade or so ago did wineries start to open. Sarah and I are always on the lookout for great Washington wines, so we eagerly set out to check out Lake Chelan's Red Wine & Chocolate weekend.
One of the first wineries off Highway 97 in Chelan is Nefarious Cellars, and we swung in for a tasting on the way to our lodging. After a cursory tasting of the two whites–which I usually do in case something surprises me–we moved on to The Spinner, a red blend. Paired with a handmade truffle made with the wine, it inspired me to create some of my own truffles to pair with wine now that we're back home.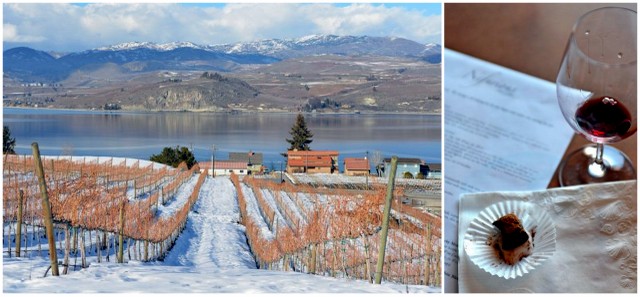 Though we arrived in town earlier than we had anticipated and had a list of places to visit if we had time, we decided to stop in at our hotel and make a plan from there. The Lake House at Chelan turned out to be beautiful, with a stone fireplace in the lobby, and warm and elegant furnishings in the rooms. We sat down with a glass of wine and some cheese and crackers and caught up on each others' professional lives. It was like the old days before we had kids, only better because motherhood has added a rich dynamic to our writing lives and we're striving together to work through the challenges that come with continuous multitasking and limited time. Before we knew it, the hours had passed and it was time for dinner.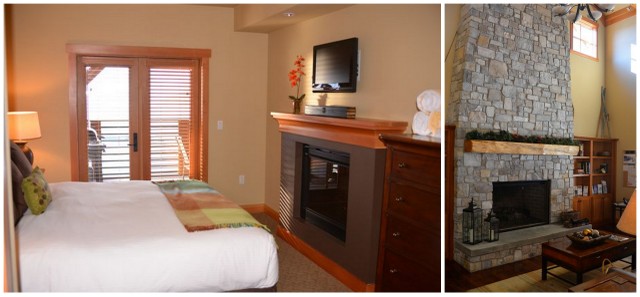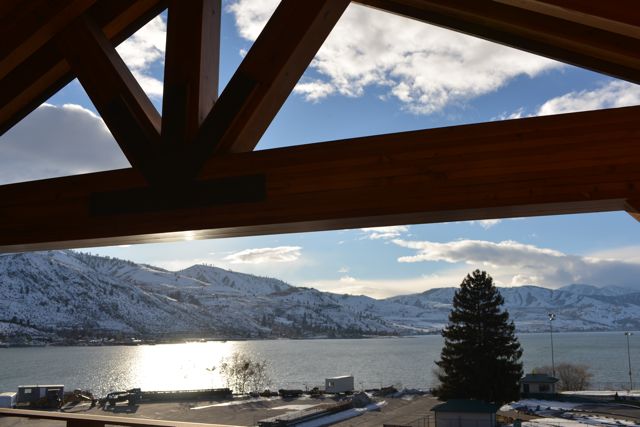 Walking into the barrel room at Tunnel Hill Winery, we were met with people happily milling around under the warm glow of lights strung from the ceiling, and we sat down at a long table set for a feast. Winemaker Guy Evans and chef Erik Cannella of Café Manson introduced each course and its wine pairing throughout the Barrel Feast. Beginning with a creamy yet fresh-tasting shrimp, endive, and radish salad dressed with a blend of crème fraîche and avocado with a hint of tarragon, we sipped on Viognier and got to know the people who would be our companions for the evening. A beet and goat cheese followed, paired with Pinot Noir, before we moved onto the main course: duck confit on a bed of heirloom pumpkin mash and paired with Syrah. Café Manson sources the best duck they can find, we were told, and begins a three-day process of salting and cooking it, resulting in a meltingly tender meat. Inspired by his love for eating burgers with Zinfandel, chef Cannella created a dessert burger with ganache, coconut, and plum sauce for the final course.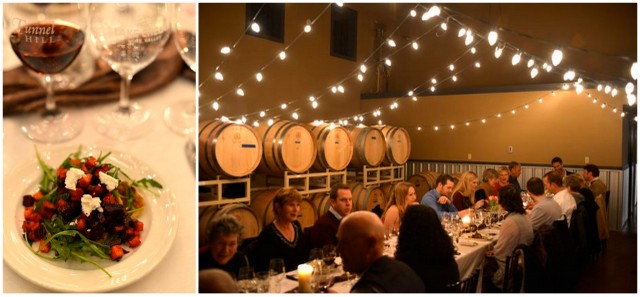 The next morning, we climbed into a limo that had already picked up the three couples who be our companions for the day's Lake Chelan Wine Immersion events. Beginning at Vin du Lac, we sat down to a private tasting of the winery's offerings, focusing on Pinot Noir. With a bistro in addition to a winery, Vin du Lac's staff offered us canapés with housemade pate, aioli, and chives to pair with the Gewürztraminer presented to whet our palates. Moving on to a flight of Pinot Noir, we sampled Parisian gnocchi topped with braised duck leg followed by a spiced pear and cranberry bread pudding while experiencing a side-by-side comparison of the differences possible in one varietal produced by a single winemaker. Most at home in Burgundy, Pinor Noir favors a climate not available in many of Washington's AVAs, but winemakers have discovered in recent years that Lake Chelan's climate is capable of producing quality wines of this varietal.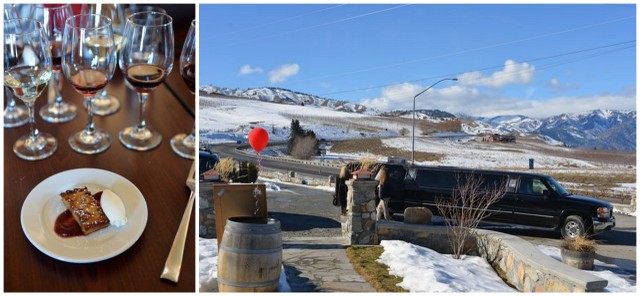 Next we headed back to Tunnel Hill, where the banquet table was still set up from the previous night's barrel feast, leaving reminders of a memorable evening. Walking past it to the back of the barrel room, we took our seats armed with six tastes of wine, a chart for making tasting notes, and beakers. Winemaker Guy Evans walked us through the process of blending our own wine with his 2011 reds. First taking notes on each wine's nose and then its taste, we experimented with small portions of our own customized blends before choosing our favorite ratios and creating a 375ml-sized bottle to take home. From the blending to the corking, labeling, and wrapping, Evans guided us through each step of the process, giving us insight into the various tasks that go into each bottle of wine.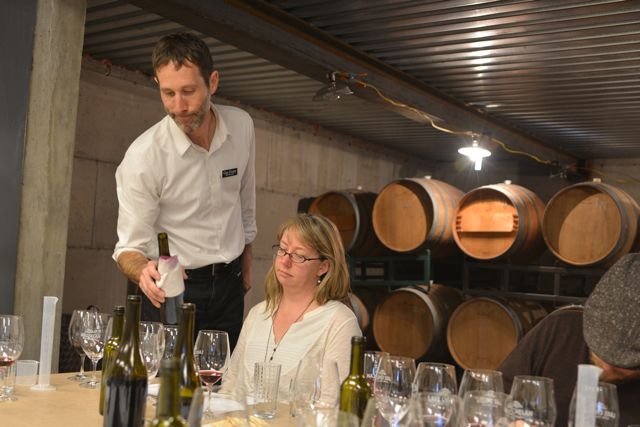 As shadows fell on the western slopes of Chelan, Sarah and I said goodbye to our companions as they disembarked from the limo for tastings and snacks at Tsillan Cellars, and we began the journey home, leaving early enough to account for snow in the pass reports. Refreshed–even after a single night out of the city and surrounded by a breathtaking panorama of nature–we returned to our homes and our families ready to begin a new week with renewed enthusiasm and creativity.
Full disclosure: We were sent to Lake Chelan as media and all meals and accommodations were provided.