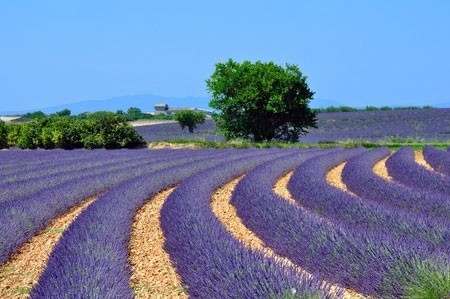 The colorful spring landscape of Provence, in southern France, is an ideal spot for perfecting your outdoor photography skills. The fields of lavender begin to bud there in the late spring. In addition, wide expanses of poppies in red, yellow, white and pink dot the landscape and a wide spectrum of greens light up the region from Marseilles to Aix en Provence to St. Tropez. Of course, all of this is framed in clear, blue skies and bathed in sparkling sunlight.
Tips for photographing the wonders of Provence
If you're headed to France this spring, make sure to follow these tips for catching the brilliance of this region's spring beauty.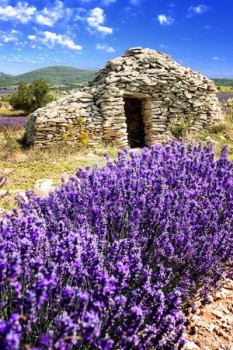 1. Get in front of the sun. It's a rare spring day in Provence that doesn't feature full sunlight. Keep the glare from ruining your shots by getting out early in the day (or near dusk) and making sure that the sun is at your back. Shooting at an angle can also help to prevent shadows from marring your image.
2. Add people to the landscape. As compelling as the Provencal countryside can be, eventually one beautiful vista starts to look like another. Make your shots unique by adding people to the composition. Even a single person sitting on a rock or in a field will add a focal point to your picture and draw the viewers eye.
3. Don't forget to look down. Although the grand vistas of Provence can be breathtaking, sometimes the tiny details at your feet can make the best pictures. Small wildflowers just blossoming, rock formations, and babbling streams can all make for interesting images.
Provence is also a cultural destination for modern art, food and wine, and of course the beautiful seaside!
Photography:
Copyright: Preve Beatrice, philophotos, konstanttin
1 comment