Who knew?
Apparently Bruce Dickenson, lead singer with Iron Maiden, also works as a commercial pilot. He just had his own vacation cut short to help rescue passengers stranded in Egypt and Greece by the recent collapse of XL Leisure Group. Thanks to Lisa Mullins, the host of PRI's "The World" for adding this tidbit of celebrity gossip to her piece on struggling airlines today 🙂

Photo: GFDL / MilborneOne
Making condo rentals easier
The announcement of the partnership between Orbitz and the Zonder Group late last month is an exciting development in family travel. I've been using condos as my preferred accommodation choice since our first trip with two kids – when sharing bedtime routines and nighttime feedings in one hotel room meant that no-one got a good night's sleep.
Condos are more cost-efficient and definitely more spacious than a standard hotel room. But, they can be difficult to find and the quality varies wildly. If the "Zonder Guarantee" and Customer Bill of Rights can become industry standard for this market, this will be a win for the consumer. Here's hoping Zonder starts expanding property locations outside of the Americas.
An Imperfect Spy ?
When I visited Cyprus last year, I was truly excited to spent a couple of nights in Nicosia. Even though I'm a fairly frugal traveler, I booked us into the Nicosia Hilton. Where did this irrational extravagance come from ? I am a huge fan of John le Carré. Huge. As in I've read all of his books and I'm eagerly awaiting the release of his next one. In my guidebook (Lonely Planet Cyprus), the Nicosia Hilton was described as "a gathering-ground for eastern and western spies during the Cold War." I couldn't resist. I know I was in a Le Carré-inspired reverie when I checked into that hotel.
It was fascinating for me to learn today that Le Carré once considered defecting because he was "curious to find out what life was like behind the Iron Curtain." I, for one, am glad that he didn't and instead became a writer.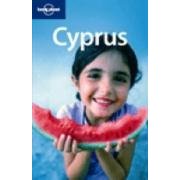 Subscribe to this blog using RSS, email or follow me on Twitter.