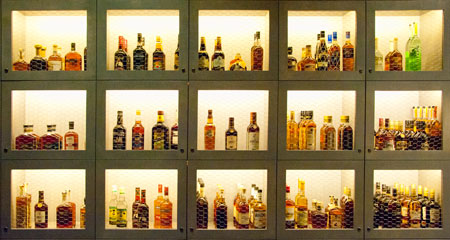 Travelers to Phoenix, Arizona, typically want one thing when it comes to dining: tacos and tequila. And the city doesn't disappoint, with dozens of Mexican joints ranging from small holes in the wall to James Beard-nominated establishments. But according to acclaimed chef Richard Sandoval, "you can't eat Mexican all the time" (although I might have to disagree with him).
That's why Sandoval, when asked by the folks at the Fairmont Scottsdale Princess to collaborate on a new restaurant, decided to go for a more international flavor. The end result: Toro Latin Restaurant & Rum Bar, located in the newly renovated clubhouse of the Princess's championship golf course, TPC Scottsdale.
I recently had the opportunity to dine at Toro and meet with Chef Sandoval. It was a flavorful journey throughout Latin America, washed down with creative cocktails, a rum sampling, and a fiery tableside rum presentation.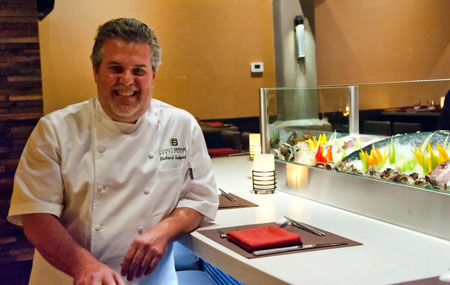 For those who might not know, Sandoval is not just one of the world's top Latin chefs, he's one of its top chefs, period. Known as the "father of modern Mexican cuisine," his restaurant groups owns and operates 35 establishments around the globe featuring such flavors as Mexican, Latin-Asian, Peruvian, and Pan-Latin. He's been nominated for a James Beard award, and he's been awarded Mexico's National Toque d'Oro 2003, Bon Appetit Restaurateur of the Year 2006, and Cordon d'Or Restaurateur of the Year 2012.
Phoenix-area residents might best know Sandoval from his first collaboration with the Scottsdale Princess, La Hacienda. Voted the top Mexican restaurant in Arizona, La Hacienda's Tequila Bar offers more than 200 varieties of the exalted Mexican spirit. Now, with his newest collaboration, he's bringing flavors from rest of Latin America to Scottsdale.
"I think when you say 'Latin,' people immediately think Tex-Mex or Mexican, but there's a huge world out there in Central and South American that people know nothing about," says Sandoval in an exclusive interview with Wanderlush. "It's amazing food, so it was important for us to showcase that. In this one restaurant, there are no borders. We have drinks from Brazil. We have flavors from Colombia, Venezuela, even Argentina with its chimichurris. For me it was important to showcase all of Central and South America, not just Mexico. And there's nothing like this restaurant in Scottsdale."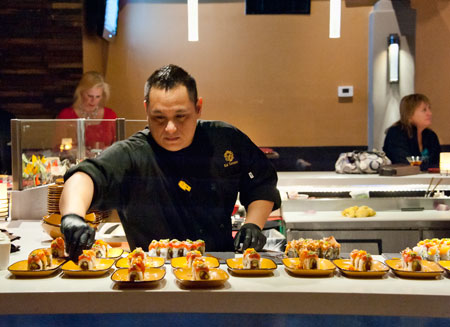 Toro's Pan-Latin menu focuses on small plates as well as Sandoval's signature Suviche (sushi and ceviche) bar. Choose from a selection of ceviches, Peruvian tiraditos, and traditional sushi rolls, expertly prepared by Chef Tournant Kai Torcuato (seen above) and spiced with such local flavors as mango-papaya salsa, chipotle rouille, and habanero broth. The meant-to-be-shared Chifa-style Fried Rice and Lomo Sataldo were two of my favorites, freshly prepared and bursting with flavor. Tasting them brought me right back to Peru, where these dishes originated.
The Parmesan Crusted Sea Scallops, Spanish Ham Croquettes, and Short Rib Cocas-style Flatbread were also some of Toro's many dishes that I tried, and while they're designed to be shared, I wanted to keep them all to myself. Also, in keeping with the feel of a traditional Brazilian churrascaria, Toro also offers a selection of steaks, ranging from an 8 oz. filet mignon to a 30 oz. Tomahawk ribeye. From salads to seafood to empanadas, Toro's full-range menu offers something for every diner, whether you just want to sample a tiny taste from below the border or you want to go on a full Latin culinary expedition.
"If people love Mexican, then they'll love this flavor profile," says Sandoval. "They'll also get to experience something new. People are out here during the winter, they're on vacation, and they eat out five or six days a week. So I think they're looking for different things, to experience different things, and this gives them another option."
Those other options also carry over to beverages. Toro's Rum Bar offers 111 rums, the largest selection in Arizona.
"Rum is kind of the forgotten spirit," says Sandoval. "It was huge, and then tequila kind of took over, then scotch and vodka. But I want to bring [rum] back."
Presiding over the restaurant's sweet spirits is Rum Princesa Sarah Spear (seen below pouring Torres Spanish orange liqueur).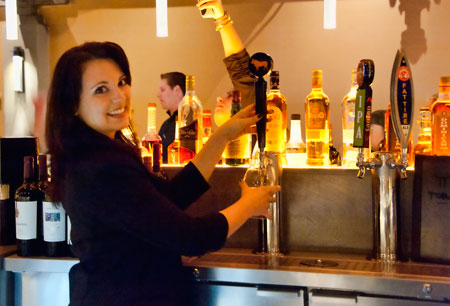 "I like that the rum is a staple here," says Spear. "It's not just about the food, but it's about having some drinks on the side."
The fact that Toro specializes in rum is evident immediately upon entering the restaurant. Twenty-four lockers, filled with various island tipples that are available at the bar, line a wall in the lounge. As business progresses, the lockers will be used to store clients' personal bottles.
Toro's selection includes numerous hard-to-find premium rums, such as Appleton Estate 50 Year Old Jamaica Rum. Only 800 bottles of this limited-edition spirit were made.
"Not a lot of people have it," says Spear. "I think only four restaurants have it. It's a very expensive bottle. Right now we're selling it for $250 a shot, and that's still kind of low because we want people to try it.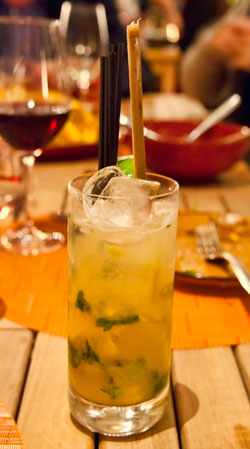 "Some of our other premiums, like Goslings Family Reserve Old Rum, which is one of my favorites, you can't really find in stores. And our Rhum Cléments are very good, too," she adds. "I haven't been able to find the Cuvée Homere in a store, either. That's a sugar cane one, so it's sweeter. I've had a lot of people try that one."
Also on the bar's list of "must try" potions are its signature cocktails. The Toro Toro (pictured right) is made with Smith & Cross, lime juice, simple syrup, cilantro, pineapple, and ginger puree, and is garnished with a sugar cane stick; while the Running with the Bull features Sammy Hagar's Beach Rum, lime juice, and a float of Torres Spanish orange liqueur, which is available on draught.
"We have a really fun cocktail list," says Spear. "We obviously have the caipirinha, which is from Brazil. We also have a Dark and Stormy, but we call it a Monsoon Season here."
Finally, rum fans shouldn't miss Spear's Ti'Punch tableside presentation. This rhum agricole cocktail is popular in Barbados and Martinique, but at Toro, Spear adds some extra pizzazz: A fire ceremony cleanses the glass of evil spirits, after which the drink is muddled with a swizzle stick.
So the next time you're in Phoenix and you're looking for a great place to dine or to simply sit outside and enjoy some live music and delicious drinks, make sure to stop by Toro Latin Restaurant & Rum Bar. Salud!
For more information, visit scottsdaleprincess.com/dining/toro.
Veni, Vidi, Bibi!
—Rebecca
All photos by Rebecca L. Rhoades