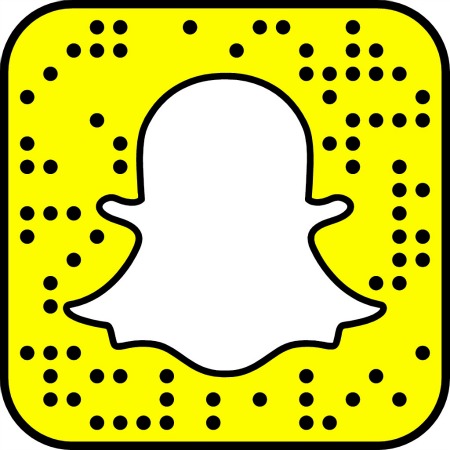 I keep reading about Millennials and Snapchat. I'm from Generation X, possibly considered "old" by some Millennials, but I love Snapchat too!
If you take a photo of my "snapcode" above you can easily add me without even searching for my user name, which is artistwandering.
In March of this year, my cousin's teenage daughters showed me Snapchat so we could keep in touch. Until I went to Mexico this summer, I only used it for that reason. In Mexico I started using it to create "my story". I shared photos from my day and video of the gorgeous beaches, as well as sunrises and sunsets. I enjoyed it until they started to disappear. My first reaction was not entirely positive. I had created this beautiful content and then it just disappeared in 24 hours. Once I figured out that I could save snaps to my camera roll, I began to really enjoy it.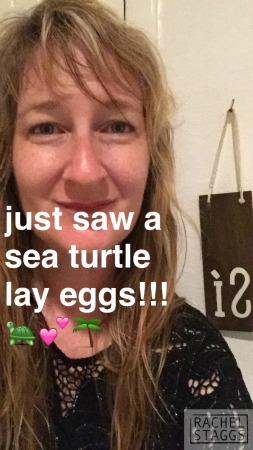 I find that it's much more personal than other social media platforms. You get a peak into moments that won't be shared on Instagram, Facebook, or Twitter. For example, in the image above, I had just seen a sea turtle lay 60 eggs a block from my hotel. It was the first time I'd ever seen anything like that and it made me emotional. I took this photo while I was packing to head home the next day. I couldn't stop crying. I was sad to be leaving, but I was also full of magical energy from that powerful experience. It was moving in a way I can't describe with words. I wrote about it on Facebook, but I certainly didn't post this photo. I was sunburned, sleepy, and teary.
I haven't been a big fan of Facebook for about five years now. It can be a total black hole with an overwhelming amount of story links, seeing what your friends like, and knowing that every one of your contacts can see your activity. It kind of drives me nuts, but I keep it to manage the pages I created for my bands and artistic endeavors.
Now, instead of Facebook, I check Snapchat first thing in the morning along with Instagram. I connect with dear friends I've had for over 20 years, my family, and people I've never met who share their travels and worlds with me. It's so much more positive and fun than logging into Facebook and seeing a stream of links. I love watching snaps from all over the world and traveling vicariously in real-time!
I'm headed back to Mexico next week and would love to take you along.
If you're not on Snapchat, you can find me on Instagram, Twitter, and Facebook as well.
May your journey be your muse,
Rachel