I resisted posting that photo for an entire year, and I just couldn't hold out any longer. That tourist's bum will be forever emblazoned in my memory – along with the rest of Venice in summer. And nobody does summer like Italians! Summer vegetables always remind me of Italy because Italians worship fresh produce eaten at its peak. Perfectly ripened tomatoes and sweet basil don't need to be made into a fancy sauce, and Italians get that. Simplicity is what it's all about. Simplicity and olive oil. And a sense of humor.
This is my favorite bruschetta recipe, precisely because it's so simple, yet so delicious. Only make this with summer tomatoes straight from the farmer's market or your own backyard.
Bruschetta
Ingredients for 2
2 Cups chopped fresh tomatoes (at least)
Fresh garlic chopped fine
2 Tb olive oil, plus more for pouring
1 Tb aged balsamic vinegar (go for the good stuff)
2 large slices of your favorite bread (garlic loaves, olive loaves, rosemary loaves, or asiago loaves are delicious!)
1 bunch fresh sweet basil
a dusting of fresh grated parmesan
Pour enough olive oil to lightly cover the bottom of a large skillet and add the garlic. Cook until the garlic is brown and crispy.
Add your two bread slices to the skillet, pressing them firmly into the oil and garlic so the crispy garlic sticks. Turn over when the first side begins to toast and repeat.
Remove garlic toast from the skillet and transfer to a plate. Then, spoon your fresh tomatoes over the bread generously, followed by basil. Drizzle lightly with olive oil and balsamic vinegar, and top with fresh grated parmesan.
The magic of this recipe is in the crispy garlic bits, so be sure to scrape up any escapees onto the bread before serving! Here I embellished with mozzarella and grilled eggplant for a giant open-face summer vegetable sandwich.
Buon Appetito!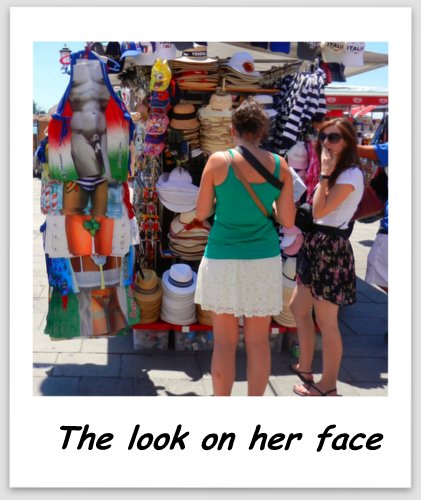 What destination does summer remind you of? Tell me in the comments! And don't forget to join the link party that is WanderFood Wednesday!