Up the road from posh Palm Springs is the workaday town of Indio.
Indio may not have Palm Springs' cool mid-century modern hotels, stylish restaurants, or manicured golf courses.
But Indio does have one thing that Palm Springs lacks: an annual Tamale Festival.
For one weekend every December, tamale lovers of all shapes and sizes gather in this California desert community.
The festival has a delightfully homespun feel, with lots of family-run tamale booths…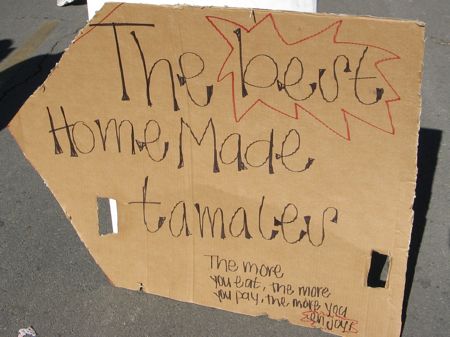 as well as music, traditional Mexican dancing, and carnival rides.
Like any great festival, there are prizes…
stilt walkers…
and stilt walkers posing with babies…
But the main attractions are tamales…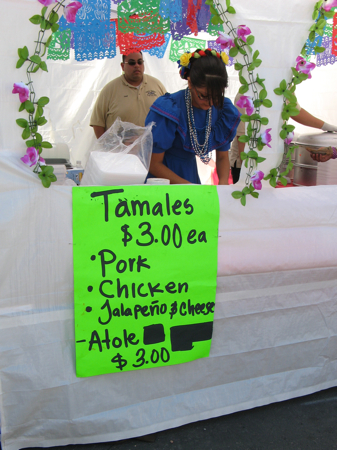 tamales…
and more tamales…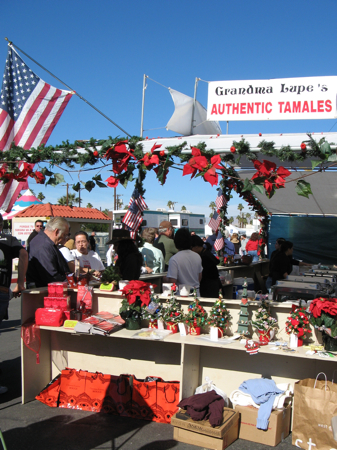 You'll even find unusual variations on the tamale theme. Strawberry tamales anyone?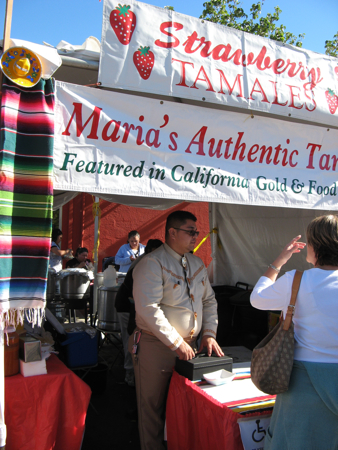 So if you're a tamale lover, a trip to Indio's Tamale Fest is bliss!
If you go…
The annual Indio Tamale Fest takes place the first weekend in December in downtown Indio. This year's festival is Saturday and Sunday, December 3-4, 2011, 10 a.m. to 6 p.m. Admission is free.
[mrlinky owner=wanderfood postid=30Nov2011 meme=2888]
Tasty Travels!
Carolyn
Photo credits:
All photos © Carolyn B. Heller