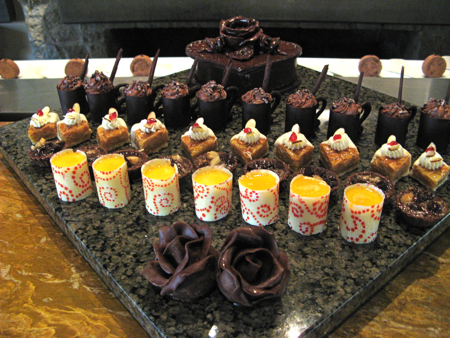 I've always been a do-it-yourself, sling-your-backpack-onto-the-roof-of-the-bus kind of traveler. But when I was offered the chance to learn chocolate-making secrets from the pastry chef at a chic Arizona resort, I stashed my backpack in the closet, packed my strappy sandals, and flew south.
The setting was the Montelucia Resort and Spa, a Moorish-inspired property facing Camelback Mountain in Scottsdale.
If you're a connoisseur of such resorts, you'll want to know that the spacious, comfortable rooms (most overlooking one of the four pools or the red cliffs of Camelback) have over-sized bathrooms with deep soaker tubs, and that at Joya, the Moroccan-style spa, you can indulge in a traditional Hamman water treatment.
Instead of lounging by the pool, though, I made a beeline for the resort's Prado Restaurant where "The Art of Chocolate" workshop was about to begin.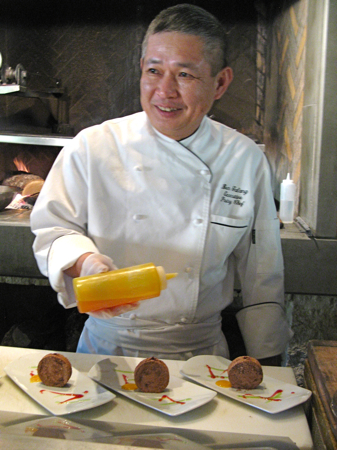 Executive Pastry Chef Ben Galang, our cheerful instructor, started by demonstrating how he garnishes a flourless chocolate cake to give it a little more pizzazz. He used squeeze bottles filled with berry coulis to make decorative squiggles around the plate.
Then he added dried apricots that he had infused in green tea to plump up the fruit and amp up their flavor.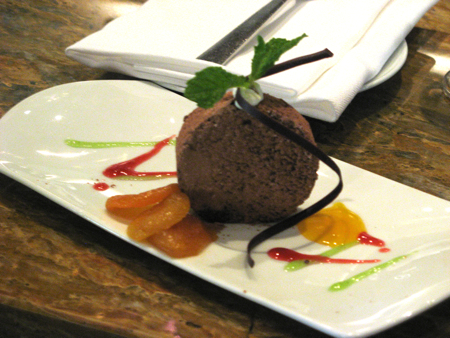 This airy cake, which the chef had baked in a water bath to keep it light and creamy, was richly chocolate and delicious.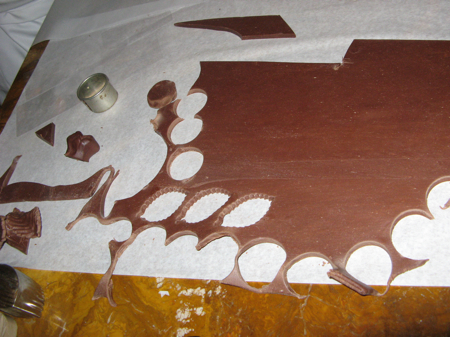 While we were licking the chocolate off our lips, Chef Galang, who took over the Montelucia pastry kitchen earlier this year, showed us how he creates chocolate roses. After cutting circles from the molding chocolate that he had laid out on the counter, he gently pulled the edges of each circle to shape them into a petal.
You'd think that any playdough-wielding preschooler could make a chocolate petal, but it's harder than it looks.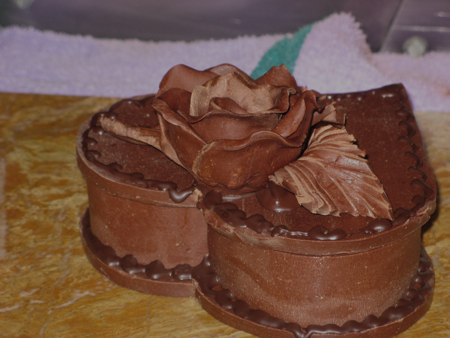 Chef Galang took several petals and nested them together to build a rose. He uses the roses to adorn the heart-shaped boxes that he fills with chocolates for weddings and other special occasions.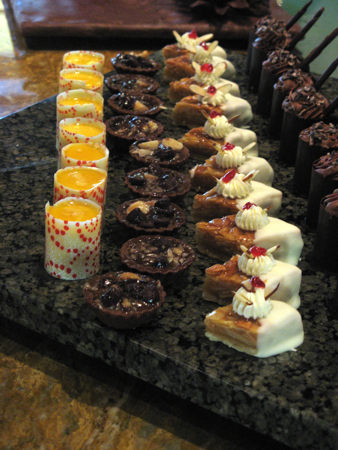 I was hoping he would teach us how to make some of these luscious goodies, but alas, our workshop was just a brief demonstration, rather than a full-blown pastry class.
Fortunately, Chef Galang sent us off with boxes of samples.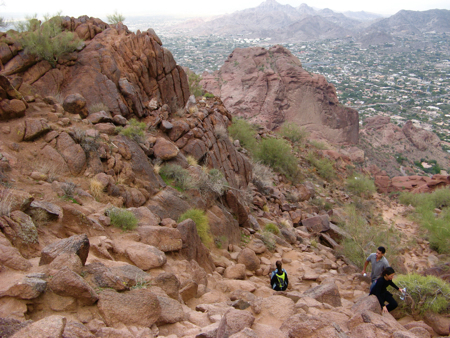 The next morning, I tried to keep my rough-and-tough traveler credentials by signing up for a sunrise hike up Camelback Mountain. And yes, it was sufficiently rough and tough (if you've hiked Vancouver's Grouse Grind, the Camelback trail is similar, except with desert sand and boulders).
But when I came off the mountain, I headed straight to the spa, had a massage, and went back to my room to polish off the leftover bonbons.
Perhaps I'll keep my backpack in the closet a while longer!
If you go…
The "Art of Chocolate" Workshop is a new offering for guests at the Montelucia Resort & Spa (4949 E. Lincoln Dr., Scottsdale, AZ, 1-888-627-3010). Contact the resort for workshop schedules and other details. Room rates start at about $300 per night, but discounts and packages are often available outside the peak winter season.
For more information about the Scottsdale/Phoenix area, contact the Scottsdale Convention and Visitors Bureau and the Greater Phoenix Convention & Visitors Bureau.
[mrlinky owner=wanderfood postid=07Dec2011 meme=2888]
Tasty Travels!
Carolyn
Photo credits:
All photos © Carolyn B. Heller
Thanks to the Montelucia Resort and Visit Phoenix for hosting my stay.