Bringing Tofurky to Thanksgiving dinner this year was a last minute decision and a bit of a joke, really, as some of the friends with whom we were dining are the biggest meat eaters we know. But, believe it or not, even these meat eaters liked my version of this not so traditional meal.
What made it more than just palatable was the marinade that it soaked in for about 6 hours prior to cooking. I used a mixture of soy sauce, maple syrup and garlic, and then mixed it with ground star anise, pepper and cinnamon.
While there was indeed turkey, I stuck to the veggies including this beautiful dish of roasted squash and mushrooms…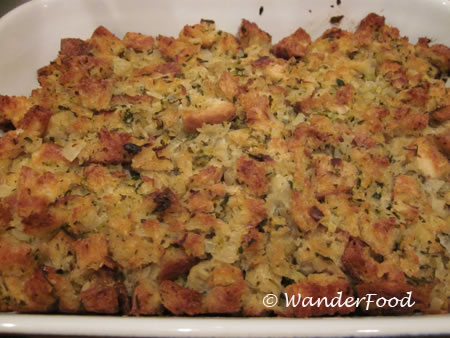 …stuffing…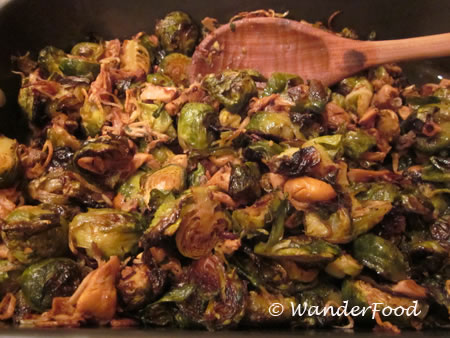 … roasted Brussel sprouts…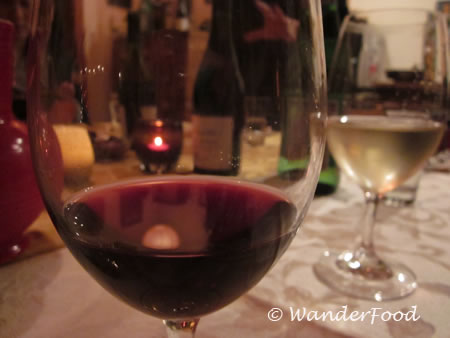 … and vino.
Please join WanderFood Wednesday by adding a link to your food-related post. If you're a newbie, see more about WanderFood Wednesday here.
Life's Short, Eat Well!
Like to eat? Subscribe to the WanderFood RSS feed or enter your email address at right to keep up on ethnic eats around the world.
[mrlinky owner=wanderfood postid=30Nov2010 meme=2888]