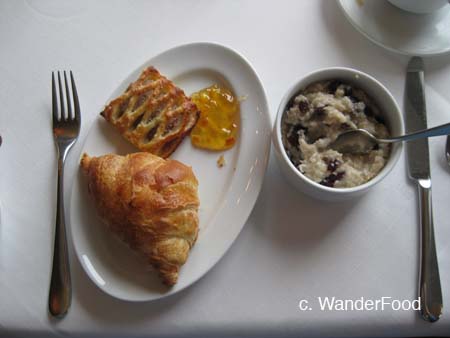 This was my attempt at eating somewhat healthily at the breakfast buffet. I say "attempt" because I was lured by the sticky sweet pastries that were right next to the oatmeal.
This top photo was taken at the restaurant at the Aerie Resort on Vancouver Island, where the meals were only slightly surpassed by the views from the grounds.
On the second day of our visit, we ordered our breakfast in-room which proved to be slightly more healthy and equally as delish.
If you're a newbie, see more about WanderFood Wednesday here.
Join WanderFood Wednesday by adding your link below.
Like to eat? Subscribe to the WanderFood RSS feed or enter your email address at right to keep up on ethnic eats around the world.