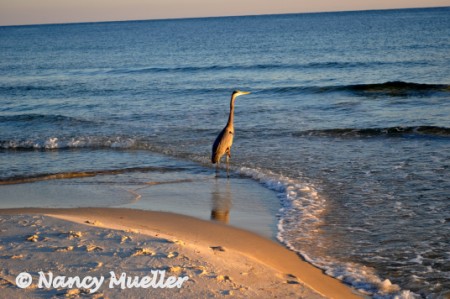 If you're looking for a great girlfriend getaway for Winter or Spring Break, head to Gulf Shores, Alabama, short-listed as one of America's Coolest Small Towns 2013 by readers of Budget Travel Magazine.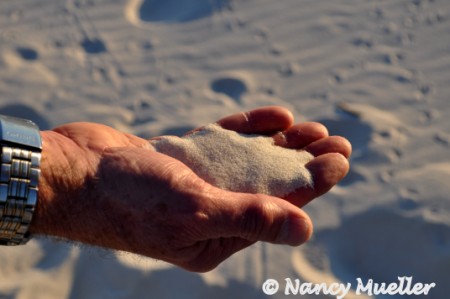 Why Gulf Shores? Well, if 32 miles of sugar-white sand beaches and plenty of sun aren't reason enough, how about historical attractions, outdoor activities like swimming, fishing, golf, or sightseeing along nature and wildlife trails? There's always shopping, of course, and at the end of a day of play, you'll find fabulous dining and entertainment experiences.
Accommodations
First, you'll need a place to stay. For the ultimate in spacious accommodations, two lodgings that get my vote are the Kiva Dunes Resort, located on a championship golf course, and Turquoise Place, featuring luxurious gulf-front condominiums.
Our whopping 1663 square foot three-bedroom, three-bath condominium in Kiva Village had its own private balcony with golf and water views, a wet bar and a gorgeous kitchen. But it was the water view that got our attention as we stood on the balcony, sipping our morning coffee.
Besides the one duck leisurely paddling the perimeter, something else came swimming towards us. What is that? we wondered, peering more intently as the object moved closer into view. At first, we could only make out the eyes just above the water, then the dark scales on its back. Ohhh, yeah – that would be an Alabama alligator! Very cool. Just be sure not to confuse this body of water with one of the three outdoor pools at the resort, though it's good to know that the duck, at least, did not seem bothered by the company.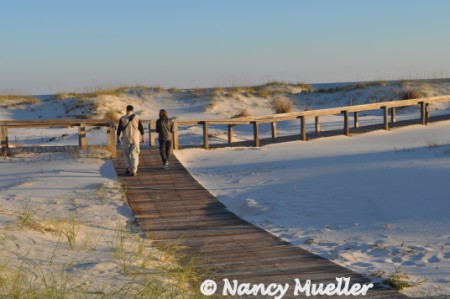 Stroll the walkover to enjoy the indigenous flora and view of the 30-foot dune protecting the site before heading to more than 3,000 feet of sugar-white sands and stunning ocean view. With additional amenities like tennis courts, fitness room, restaurant, golf shop – and let's not forget the Tiki bar – you could easily hunker down here for your entire visit.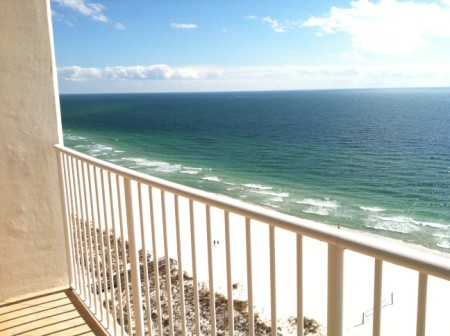 But if your taste runs more to lavish beach condominiums that overlook the Gulf of Mexico, Turquoise Place could be just the ticket for your girlfriend adventure. Not only does the resort include indoor and outdoor heated pools, a lazy river, tennis courts, fitness rooms, steam and sauna rooms and spa services, and the condos, gourmet kitchens and designer furnishings; but the condo balconies (ranging from 403 – 1092 square feet) include gas grills or outdoor kitchens and hot tubs, plus you get the sweeping Gulf views, all from the comfort of your home away from home.
Coming Up Next: Favorite food adventures for your Gulf Shores & Orange Beach escape . . .
What's your favorite place to stay along the Gulf Shore, Wanderboomers?