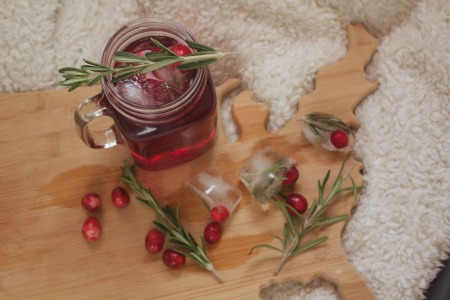 Wow, I can't believe that it is already 2016. This year has flown by. It was definitely one of my better years and I am sad to see it go. A LOT has happened…job changes, moving away from home for the first time, lots of travel, and of course, sharing my favorite veggie recipes and tips with the Wanderlust and Lipstick community! I've been reflecting on this past year a lot and I am so much happier and in such a better place than I was last year. So here's to change and possibilities! I hope you all had a fun and safe New Years Eve. I'm not much of a drinker, to be honest. Alcohol and me just don't get along too well. I usually end up nauseous and with the worst kind of migraine, so I try to avoid it at all costs. I still wanted to drink something fun and festive to ring in the new year, so I ended up with this cranberry holiday spritzer. It had just the right amount of bubbly without all the unpleasant feelings that can go with alcohol. Enjoy!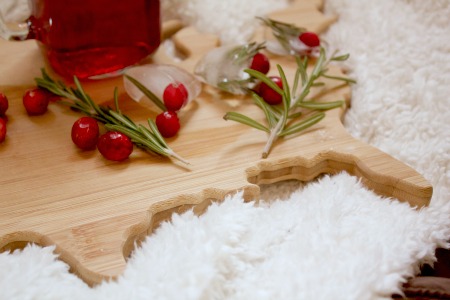 Ingredients
1 part ginger ale
3 parts cranberry juice
Cranberries
Rosemary
Directions
I began by making ice cubes! I just stuck some cranberries and rosemary leaves in ice cube trays and filled it with water. I let it sit for a couple hours and volia! Festive ice cubes.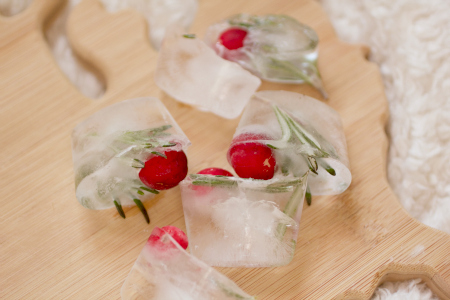 To make the drink, fill a glass about 3/4 of the way with cranberry juice and the rest of the way with ginger ale. Stir. Add the ice cubes and a rosemary sprig. You're done! Happy New Year!
Hint: If you let it sit for about a half hour, the flavors blend together better and it tastes yummier.
How did you spend the New Year? What was your favorite moment of 2015?