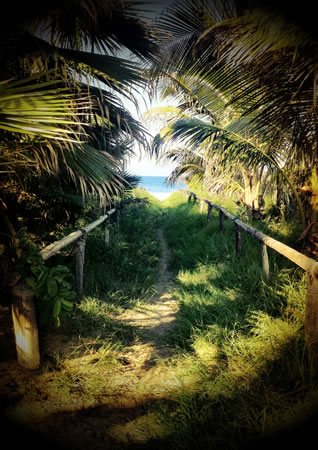 Earlier this week I returned from a 5-day trip to the Todos Santos area of Baja, Mexico. A group of 15 of us (11 women and 4 kids) all converged on a big beachfront vacation home to celebrate a friend's milestone birthday.
This area at the southern end of Mexico's Baja Peninsula is stunning, and we were presented with a large range of options to fill our days. Scuba diving. Cooking classes. Fishing charters. Whale watching. Art galleries. Hiking the cactus-studded hills. Immersive surf camps. Kayak tours.
Do you know how many of these things we ticked off our list?
Nada. Zero.
Ok, a couple of us did rent surf boards at Cerritos Beach one afternoon to play around in the surf, but our surfing lessons amounted to a guy helping wrangle our boards in the waves and yelling "paddle! paddle! stand up!". And I guess you could say we did watch whales, but only because they swam past our house the morning we were packing up and delighted us all with a few pirouettes out of the water.
Many in the group were seasoned travelers, well-versed in the art of packing in a lot of adventure into a short trip. Indeed, the birthday girl herself is co-founder of a travel organization and knows how to fill a 4-hour layover in a new place better than anyone I know. But sometimes travelers just need a vacation. The purpose of our trip was to share in a celebratory and relaxing time. This was not a guidebook-driven exploration of the region…. we just were meant to be there.
What did we do? We spent the majority of our time on the beach. We swam a lot, and spent hours letting the waves knock us around. We drank cold cervezas under umbrellas and talked about everything under (but out of) the sun. We laughed a lot. Some of us got through major chunks of paperbacks, and some of us left leisurely footprints scattered up and down the beach. In the mornings we ate fruit salads and scrambled eggs with tortillas so fresh they were still warm from the bodega. We played games and a had impromptu dance sessions. We had memorable meals and unforgettable conversations. At night we watched the cosmos unfurl like a great scroll above us and let the crashing surf lull us to sleep. We slept when we wanted, and followed the loosest of schedules.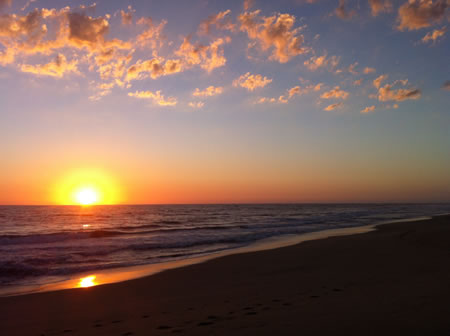 Even without bumpy chicken bus rides and frantic flipping through phrasebooks, there was still the feeling of tapping into the heart of the place. From our home base on Pescadero Beach, we witnessed the daily rhythms of this special spot on the planet. Golden sunrises over the zigzagging ridgeline to the east, and long, pinky sunsets washed into the beach sand. We chatted up the locals who came to fish and surf each morning, and bought hot tamales from a man who wandered up our path. It felt like true Baja – slow and easy and simple and beautiful.
And, because of everything we didn't do and see, it was perfect.