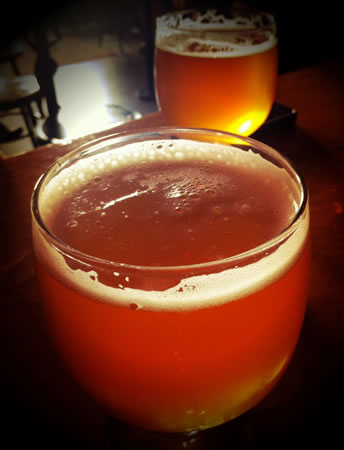 This weekend, Oktoberfest celebrations are kicking off all over the world. The collective clink of over-sized beer steins filled with frothy German lagers will echo all the way from the beers halls of Bavaria to strip malls in Boca Raton.
Guten for them, I say. But any suds-lovin' Seattle visitor looking to quaff the local favorite need go no further than a hopped-up India Pale Ale. In Seattle, the IPA reigns supreme among local beers. Think local, drink local – that's what I always say.
The India Pale Ale was made popular by Brits stationed in India in the mid-1800s, who wanted a taste of home but needed a beer that would stand up to transport, hot conditions and sometimes a lack of refrigeration. They found that adding extra hops to their brews acted as a natural preservative; a star was born.
So, from the British Raj to the current-day citizens of Cascadia – why are IPA-style beers so popular in the Pacific Northwest? Maybe we too need something to harden us off against the elements, and maybe we're pickling our livers for the onset of 9 months of drizzle. I don't really know. What I do know is that Seattle-area brewers have elevated the mighty IPA to a celebrated and multifaceted art form.
If you are a beer drinker, and you want a true taste of the Northwest, here's three great ways to get your hop on.
1) AT THE SOURCE
Seattle's home to over a dozen microbreweries; here's a few where you can quaff a fresh IPA right in the tap room.
Big Time Brewery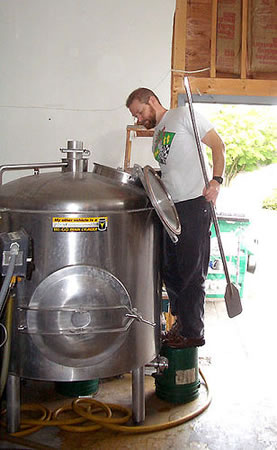 4133 University Way Northeast  Seattle, WA 98105
(206) 545-4509
A University District staple since 1988. Check out the Scarlet Fire and Bhagwan's Best IPA.
Fremont Brewing Company
3409 Woodland Park Avenue North  Seattle, WA 98103
(206) 420-2407
Drinking a fresh IPA in Fremont's urban beer garden is a cultural experience in itself, where you'll share a table and free pretzels with locals, and there's a 2-to-1 ratio of dogs and babies to drinking adults! Grab some of their tasty canned beer to go.
Elysian Brewing Company
3 locations: Capital Hill, Tangletown & Stadium District
Get a true taste for the genre of NW-style IPAs with their Immortal IPA, or check out the more creative Avatar Jasmine IPA. Worth branching out to one of their seasonals, such as their current Pumpkin Ale, on your second round.
2) AT A LOCAL WATERING HOLE
You can't throw a frisbee without hitting a coffee shop or a bar in many hip Seattle 'hoods; here's a few that truly celebrate the mighty IPA.
Brouwers Cafe
400 North 35th Street  Seattle, WA 98103
(206) 267-2437
A true temple to beer in the Fremont neighborhood, Brouwer's features a staggering 64 taps of rotating craft beers, and always feature several great IPAs. Even more staggering is Hopfest, Brouwer's annual IPA bacchanal, which starts soon on September 27 and features over 60 IPAs!
The Hopvine
507 15th Avenue East  Seattle, WA 98112
(206) 328-3120
As its name suggests, this upper Capitol Hill watering hole curates an ongoing array of lovely local brews, and is very hop-head friendly.
The Dray
708 Northwest 65th Street  Seattle, WA 98117
(206) 453-4527
A sweet little spot in the Ballard neighborhood. Cozy wood paneling and squirrel motif, good tunes (even piped into the bathroom), knowledgeable bartenders and a thoughtful local beer list always featuring some great local micros. It's got a pleasant low-key vibe… except that it's also a soccer bar, and erupts into futbol frenzy during televised games, just as it should.
3) AT A BOTTLESHOP
Beer-to-go is a wonderful concept for locals wanting to grab a 22 on their way home from work. But why would a visitor want to drop into one of Seattle's fantastic bottleshops , given that drinking in public is illegal? Because each of the 3 bottleshops here also have beer bars inside!
Chuck's 85th St. Market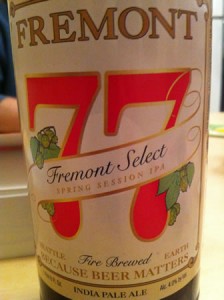 656 Northwest 85th Street, Seattle
(206) 297-6212
A.k.a. Chuck's Hop Shop, proprietor Chuck has an infectious passion for beers, and a special place reserved in his heart for IPAs. Popularity is catching on, and rotating food trucks now  flank the small parking lot most nights, making it "the best bar that isn't really a bar."
Bottleworks
1710 North 45th Street #3  Seattle, WA 98103
(206) 633-2437
Gotta love a place where you can shop for beer while you drink a beer.
The Beer Junction
4511 California Ave. S.W. Seattle, WA 98116
206-938-BEER (2337)
Boasts Seattle's largest beer selection at 1200+ beers and 16 rotating taps. Clean and bright interior makes it feel like the classiest beer shop in town.
Drink safely!
Photo credit: Brewing at Tangletown Elysian by brewer