Oooh, Mama, look at all the lights!
My annual challenge, during the month of December, is deciding which holiday light events I want to attend. I can't do them all. Among my favorites are WildLights at the Woodland Park Zoo, Bellevue Botanical Garden D'Lights, Christmas Ship Festival, Green Lake Pathway of Lights and the many Seattle and surrounding neighborhoods that put a little something extra into their holiday light spirit. Here are three:
Christmas Ship Festival

Christmas Ship Festival is a quintessential Pacific Northwest tradition dating back to 1949. Every year, the Christmas ships sail to over 45 different Puget Sound waterfront communities. Onboard a choir sings holiday tunes, and on the shore people gather by the hundreds around roaring bonfires, sipping hot cocoa. Check out the Argosy Christmas Ships website to get the 2015 dates and head to the nearest Christmas ship location near you!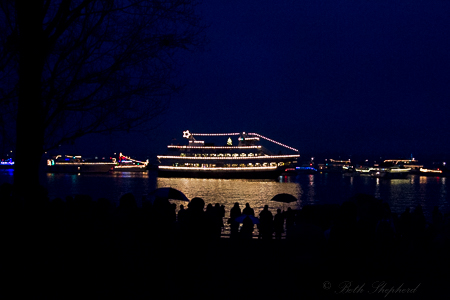 Green Lake Pathway of Lights
Green Lake Pathway of Lights has been a Seattle holiday tradition since the 1980s when a local woman was inspired after seeing a similar event on a trip to the southwest. Every year, on the second Saturday of December, the lake is lit with luminaria (candles glowing inside paper bags). You might catch a glimpse of Santa  paddling a kayak adorned with lights and you'll definitely see neighbors, family and friends decked out in flashing lights, carrying glow sticks and lanterns. This year the Pathway of Lights takes place 4:30-7:30 p.m. on Saturday, December 12.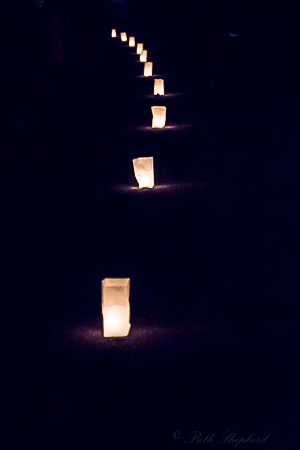 Olympic Manor
Olympic Manor, in Seattle's Crown Hill neighborhood is holiday lights on steroids. Start at Northwest 85th Street and 23rd Avenue Northwest and wind your way past homes lit up like nobody's business. You can either walk or drive through the neighborhood, a former golf course which encourages residents to put at least one strand of lights every year per community regulations (or so I hear). One home even brought a little aloha to their yard with palm trees and "Mele Kalikimaka" (Merry Christmas in Hawaiian).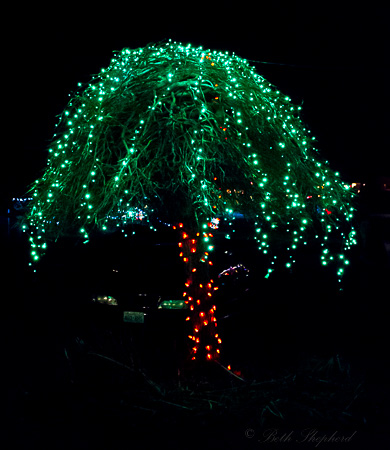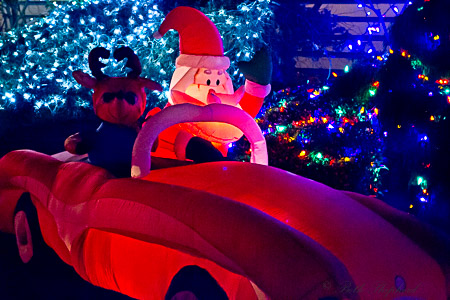 Let light-fest 2015 begin!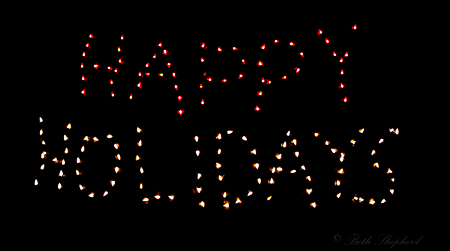 Take the road less traveled, Beth