Our first holiday tree hunt as a family in 2012 wasn't exactly a success, though we did come home with a tree. And a very unhappy 1-1/2 year old.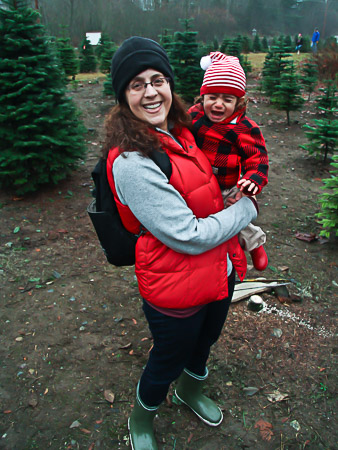 In 2013, remembering the year before, we decided to forgo our favorite U-cut tree farm and purchased a pre-cut tree instead. Less adventure, but no meltdowns!
Last year we took our chances and headed back to the Issaquah foothills and Enchanted Winds. Free reindeer antlers, fresh snow and Bunny in tow. What's not to like?
Stay tuned for 2015!
Take the road less traveled, Beth