I want some milk.
Sweetheart–May I have some milk…
May I have some milk please, Mama.
Here you go. What do you say?
Thank you, Mama.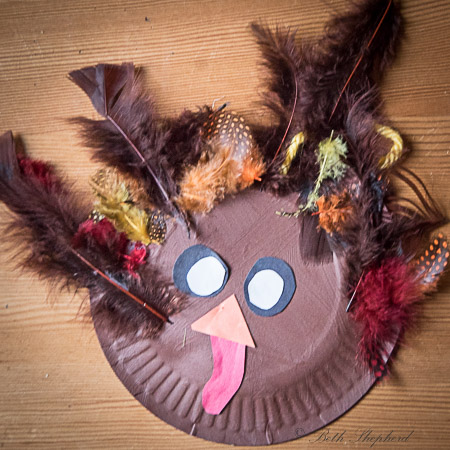 Like most small children, my daughter knows the right words. We do our best to teach her manners, and one day I hope she'll understand why her mama and papa made such a big deal about learning to say 'please' and  'thank you.' But learning gratitude is something else entirely.
I know she is only a preschooler and kids don't begin to really grasp the notion of genuine gratitude until they are in grade school, but I still try to lay the groundwork. We talk about emotions, how we feel and how other people feel, what those emotions look like on someone's face or what those emotions feel like in our own bodies. Preschoolers know just how it feels to be happy, sad, and angry, and more importantly, they know how to name these emotions.
We also talk about appreciation. She will rattle off the things she appreciates, most of them things she's heard me say or that she knows will be met with a positive reaction: our home, her kitties, Bunny, Mama and Dada, her relatives and caregivers–tangibles, what she can see and touch, people she knows.
I often ask her about "the best thing in her day," so she can begin to identify good things that happened to her, things that made her happy and maybe even connect the dots to the source of her happiness. It's a good habit to get into. Every night–for years now– before we go to sleep, Big Papa and I talk about what made us happy during the day. We also share a few things we appreciate about each other. I'm not a glass half-full sort of person, though I wish I was, and saying our 'Happy Things' helps remind me there are little things, every day, I'm grateful for.
Then the other day, when I picked her up from school, completely out of the blue, my daughter said: I'm glad you adopted me. I wanted to cry.
I've never heard her say this or anything close to it before. And, to be honest, adoption is not something I expect–or even necessarily want–her to be grateful for. She doesn't owe me anything because I adopted her. Adoption was a decision made for her, by other adults, when she couldn't make decisions for herself. Plus I know she doesn't fully comprehend what adoption is or why she was adopted (even though we talk about it). Adoption is a fairly abstract and complex concept for a child of 4-1/2.
Which is why I wanted to cry. Being a mom is a pretty thankless job most of the time. I realize it's what I signed up for and, as an adult, I need to expect my kid isn't going to notice, care or feel appreciative of all the things I do to make her world go around. There are plenty of times when I know she doesn't like me, or when I feel like a meany, a drill sergeant instead of a loving mother.
But when she said those words, I thought: Wow, sometimes she actually feels good inside that I'm her mom. And I am grateful for that.
Happy Thanksgiving. May a day of gratitude be yours.
Take the road less traveled, Beth