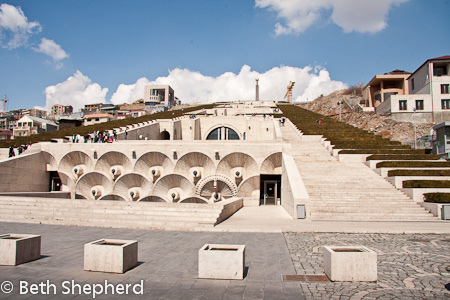 572 steps and 991 feet. That's how many steps you can climb if you head to The Cascade in Yerevan, Armenia. Your reward? A great workout, amazing views, and incredible art.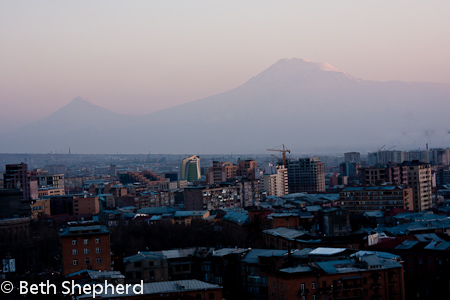 The Cascade is a huge white stairwell built into a hillside in Yerevan. Reminiscent of a natural cascade in a river or stream, the many flights of stairs lead to various levels with sculpture and fountains. If you reach the top, you'll have an unobstructed view of central Yerevan and Mount Ararat. The Cascade links the downtown Kentron area of Yerevan with the Monument neighborhood. Inside the Cascade, underneath the exterior steps there is also an escalator going the length of the complex (if 572 steps sounds too daunting). Inside the complex there are gallery rooms connected to some of the landings along the escalators which comprise  Cafesjian Center for the Arts.
The Cafesjian Center for the Arts is dedicated to bringing the best of contemporary art to Armenia and presenting the best of Armenian culture to the world. Inspired by the vision of its founder, Mr. Gerard L. Cafesjian, the Center offers a wide variety of exhibitions, derived from Mr. Cafesjian's own extensive collection of contemporary art. Having celebrated its grand opening in November 2009, CCA continues to exhibit unique works of modern art and offers a diverse program of visiting lecturers, films, concerts, and numerous educational initiatives for adults and children. In 2011 the Cafesjian Center for the Arts had over 1,200,000 visitors.
During our trips to Armenia, we visited the Cascades many times and we also explored the galleries and art inside the Center for the Arts. As a girl who lives in the Pacific Northwest, you can imagine my surprise and delight to see a glass sculpture from our hometown boy, Dale Chihuly, at the entrance to the museum!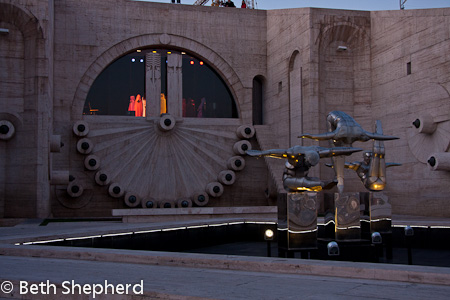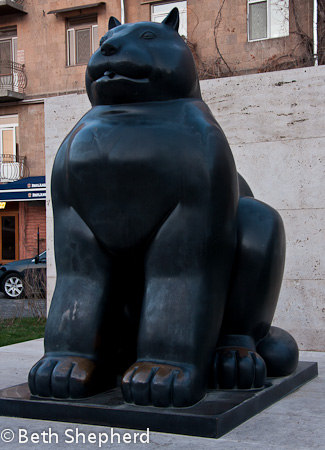 Want to see more cool stuff? Check out Delicious Baby Photo Friday!