This year my husband and I will be celebrating our 10-year anniversary. Hard to believe it's been a decade!
We've covered the same ground that so many married couples have over the past 10 years; establishing roots in a community we love, starting a family, and finding balance between work and play.
As we approach this milestone, I've been thinking a lot about renewing our vows.  Which also got me thinking about destination weddings.
And then I came across Firefly Mustique.
This boutique hotel is located on Mustique, a remote, private, exclusive island in the Caribbean's St. Vincent and the Grenadines. And it's not surprising with utmost attention to detail and personalized service, Firefly Mustique organizes absolutely breathtaking weddings.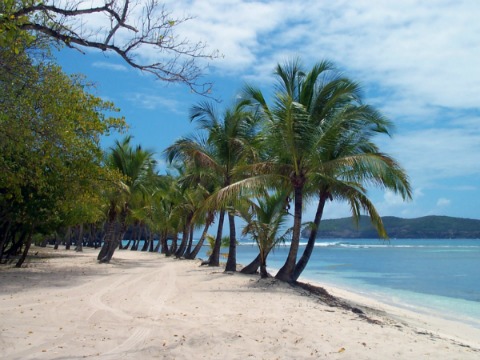 "You can be married anywhere you like on the island, by the pool, on a cliff top overlooking the surrounding islands and sea or in the little local bamboo church," explained Liz, Firefly Mustique's Director of Marketing. "You will usually have the whole beach to yourself!"
Firefly Mustique has organized a number of weddings on Lagoon beach, a long white sandy beach on the clear blue Caribbean Sea. I can picture myself standing in the shade of the palm trees, bare feet in the sand while renewing our vows. I can almost hear the Frigate birds diving into the sea, looking for their supper.
For post-ceremony celebrations, Firefly Mustique often arranges champagne and a delicious "picnic" served under the palm thatched gazebo. This picnic happens to include white tablecloths, attentive waitstaff and not another soul around. It's this privacy that really gets me excited.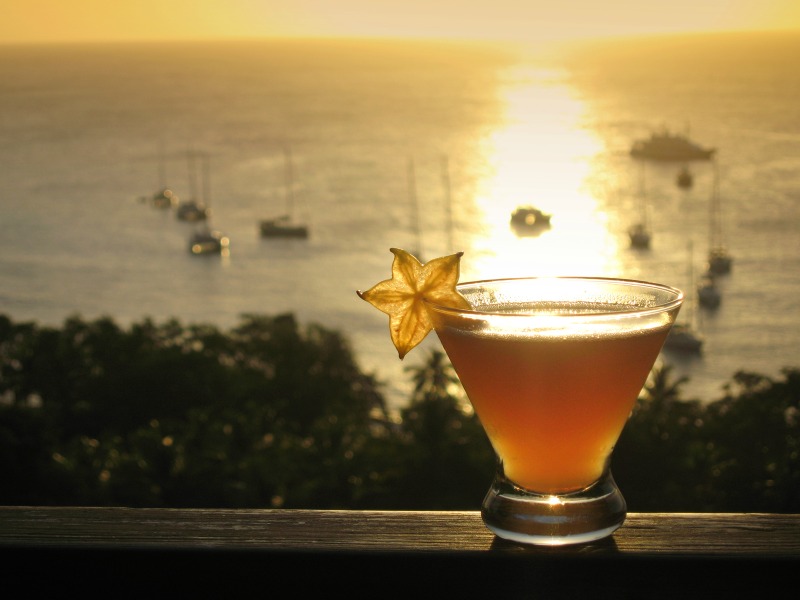 Local, tropical flowers such as orchids, frangipani or bougainvillaea from Firefly Bequia, a historic, working Plantation on Bequia Island, adorn the scene.
Boutique hotel in St. Vincent and the Grenadines
Back at the hotel, sitting at the Firefly bar guests can meet just about anyone from Prince William and Princess Kate, Bill Gates or Mick Jagger to a number of yachting families who stop for the night. It's a friendly, chatty scene. Enjoy the antique 'bar billiards' table or baby grand piano, which I'm told has led to many fun, impromptu nights with the likes of Alicia Keys, Phil Collins and LeAnn Rimes sitting in for a few songs!
While staying at Firefly Mustique guests have full access to the island and can wander the many beautiful beaches or hike over the hills amongst wild bushes and flowers. The locals are warm and welcoming, greeting guests with wide smiles as they wander by!
Getting there is relatively easy.  Fly into Barbados from Miami, most flights arrive late afternoon. This gives you plenty of time to get through customs, collect baggage and connect to the scheduled SVG Air Charter flight direct to Mustique. Of course charter flights are also an option.
Have you renewed your wedding vows? What advice do you have for those of us considering wedding vow renewal?

Photo Credit all photos: Copyright Firefly/Cooltide 2014