It's been a while, but we're back with another Gen Y Wanderer interview, this time with blogger/author of the recent The Food Traveler's Handbook/long-term world traveler, Jodi Ettenberg, 33, of the Legal Nomads blog.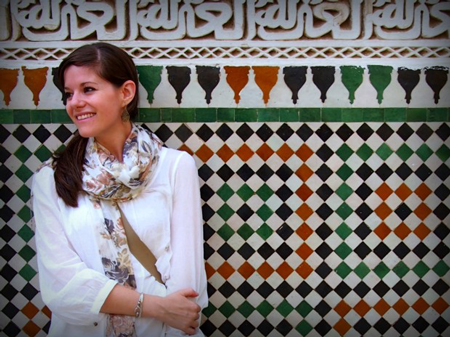 How long have you been traveling? For many many years (first solo trip was in 2001). Currently, 5 years without a fixed home.
Do you miss home?  I miss people from Montreal – my friends and my family. But I feel at home in many places around the world, and each of those places has its own wonderful things to love.
Do you plan to go back?  No current plan other than to visit my family.
Why did you choose spending so much time currently in Vietnam?  I am no longer in Vietnam but I am not choosing to spend more time there than elsewhere. Prior it was in Thailand (6 months in Bangkok, then the year after 6 months in Chiang Mai). I stay in places generally for a long time because writing about foods means I want to get under the skin of the places I visit and really learn what I can. It is also great to rent a place and then have somewhere as a base, so that I can take shorter trips throughout the region with a small bag and a smile.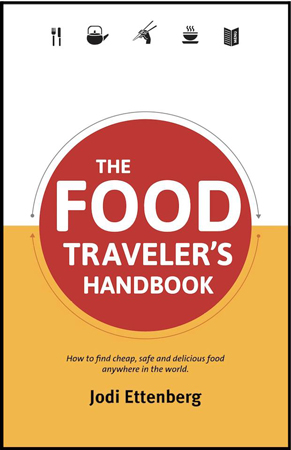 What gave you the idea and courage to move forward with The Food Traveler's Handbook? Not sure any courage was needed! The book was a natural progression – my readers were asking about food more and more, and asking how they could eat the way I did (on the street, without getting sick), so it was an organic extension of the brand I was building with Legal Nomads. At the same time, I was approached to join the series and write the food book and it was a great fit. I had been writing a bit about food but primarily narrative about travel generally; this was a great opportunity to shift my brand in the eyes of my community toward something a bit more food-related… especially since my days were all about food, but I was just not writing about it as much!
Any plans for a second? One day, definitely. I want to write a book about the history of the world told through table condiments. Learning about a place is that much more interesting when examined through your taste-buds 😉
What's something you wish you had known before writing your book? That editing is as exhausting as writing. You think when you submit a book it's a big milestone but the editing process is quite a long one, and it is draining.
Can you pick a favorite type of cuisine? Not really! So many great cuisines. As a celiac, Vietnam was a perfect place to stay for a few months time. But so many other wonderful ecosystems of food – Peru, Italy, China (all of the provinces with different food traditions and styles), etc. It's not a country's foods either, it's each region with the traditions and techniques that make it so compelling to learn.
Where has it been most difficult to eat cheaply and deliciously? Russia was quite difficult, especially as I am stuck avoiding wheat and gluten.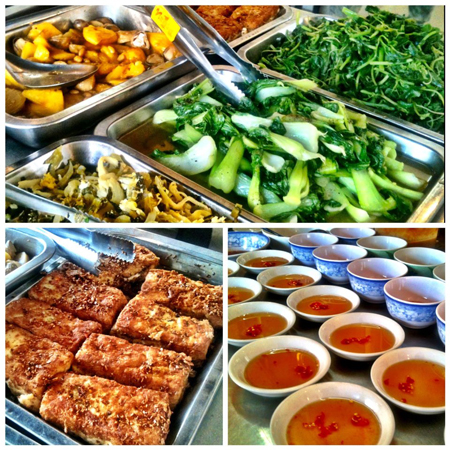 Where has been your favorite place to travel? I loved my time in Mongolia and Myanmar, as well as the Philippines and Vietnam. Bolivia was also a fabulous place to explore, with a really complicated history and a fascinating culture.
Least favorite? None. Every place has its good and bad.
Good book recommendation to read while traveling: A Fortune Teller Told Me, by Tiziano Terzani
Why do you think it's important for our generation to travel? I think it's important for every generation to travel. It's an education in and of itself, an unforgettable experience but one that is impossible to ignore. It's one thing to read about something but it is another to see it firsthand, especially the countries that are currently in development. Travel offers a perspective that one has a hard time gleaning from text alone, and we are mostly visual people — seeing things firsthand are important. It also helps keep our own lives back at home (wherever that might be) in perspective.
One travel tip: Bring a doorstop with you. Great for peace of mind and also keeping people out of your room at night if you're in a private room. Has come in handy! For more practical tips from years of travel, see here and here.
What is the most important thing travel has taught you? It has taught me many things. It has not fundamentally changed me as a person — if you are travelling to become someone new, I think it's important to examine why you seek those changes. But it has taught me more about patience and community, about what my limits are with respect to safety (and how to push them), about how I can learn something from everyone I meet, even if in my prior life I had my head down and working and not really focusing on that learning process. And it taught me how to stop focusing on sweating the small stuff — I was a lawyer for 6 years, and I was paid to do just that. It's been really rewarding to learn from the world but also learn more about myself.
What do you think you'd be doing right now if you weren't continuing to travel and eat your way around the world? It's really hard to say. The way the world works is not linear enough to answer that question with any certainty. I could be a lawyer still, I could be doing something totally different. All we can each do is, instead of looking back to what we might be doing, focus on what we can build going forward. Much more rewarding 😉
Want to see what Jodi is up to next? Follow her on Facebook and Twitter.
Do you know someone who would be a good fit for the Gen Y Wanderers interview series?  Let me know in the comments or on Twitter!