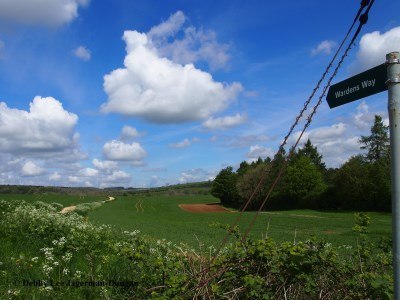 I'll admit, my husband and I occasionally got lost walking around the Cotswolds for 12 days. Well not very lost, just off track a few times. But no worries, after making our way back to the place we felt we got off course, we were able to get on the right path again. The majority of the time, we knew exactly which way to go.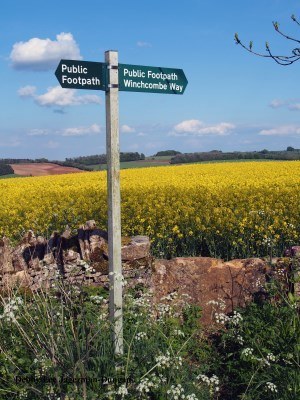 To navigate around the Cotswolds, we were provided with pages and pages of laminated, very detailed written instructions by a travel company, plus a handful of Ordnance Survey maps, and a guidebook. Without these, we would have been really lost, as there is a maze of possibilities for walking in the Cotswolds.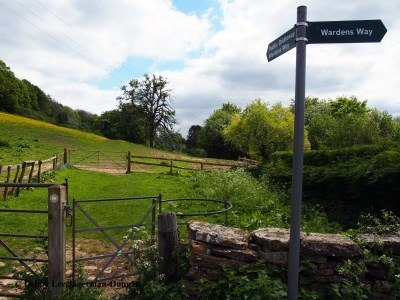 In addition to what we were provided with, the footpaths and roads, tracks and trails themselves that we walked on were well marked, and that definitely helped in the navigation. They were well marked with written signs, such as showing the words, "public footpath," which are for walkers only, or "public bridleway," which are for walkers, cyclists, and horses. The signs usually included the name of the specific route, a "way," such as the "Cotswolds Way" or "Wardens Way." Some signs also included the name of village you are heading towards, and the distance to go till you arrive at the village.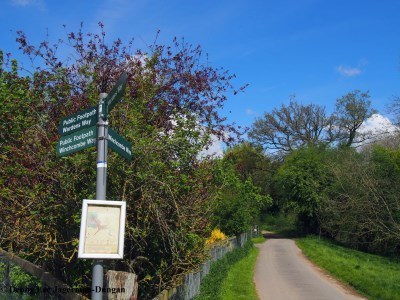 There were also directional arrows which were used to point you, well, in the right direction. These arrows were of different colors, usually yellow, but sometimes white. To aid with the navigation, there were distinctive symbols as well, such as the acorn, which is the symbol used for all National Trails in England and Wales.
Along with our written instructions, maps, and guidebooks, it was these signs and symbols, acorns and arrows that helped us find our way in the Cotswolds.
They took us through pastures of cows, horses, or sheep, with care: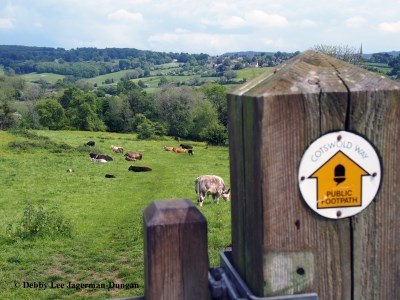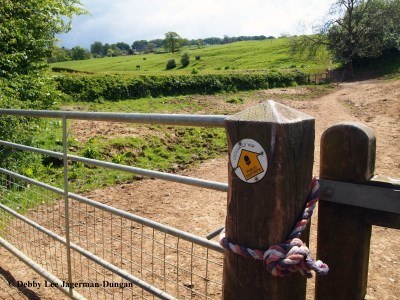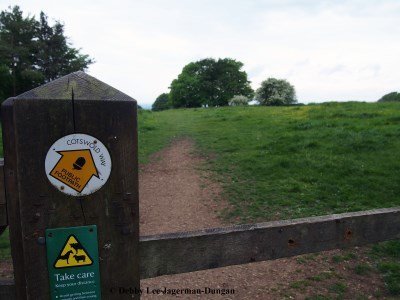 They led us to villages and churches: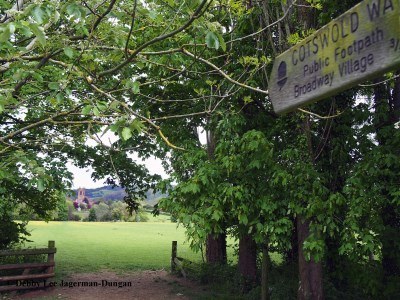 And they directed us through crops and fields: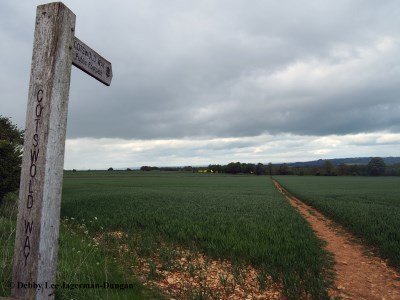 Sometimes the signs were old-looking concrete blocks: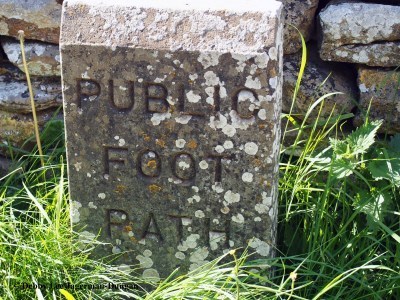 Most signs were big wooden signs: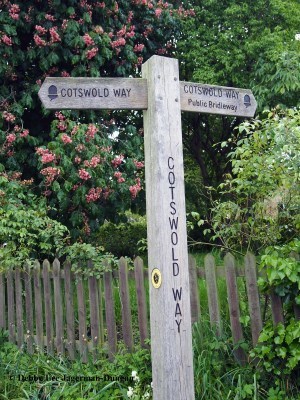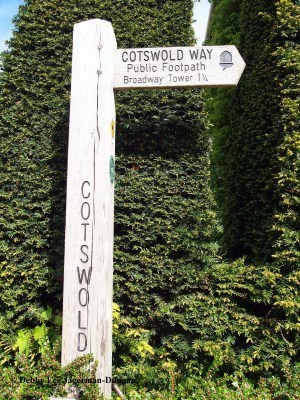 Many signs were on metal posts: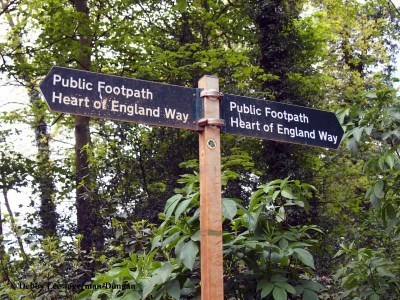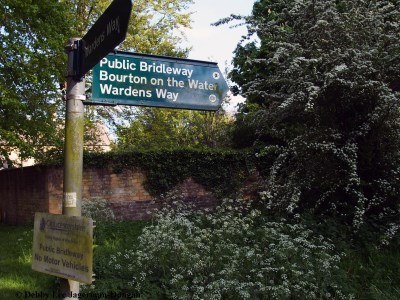 Or the signs were combinations of wood and metal: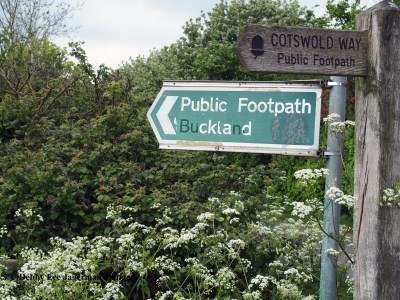 The arrows were usually small circular patches on a post or a gate: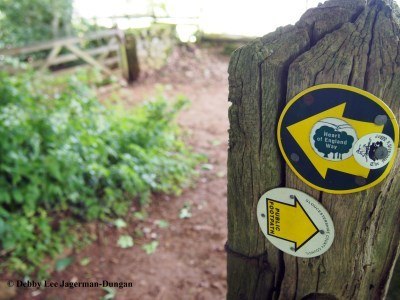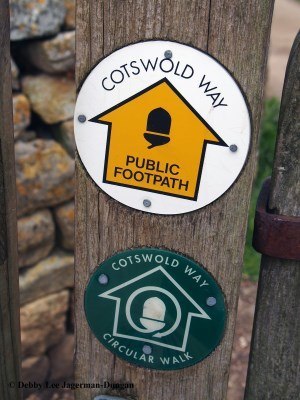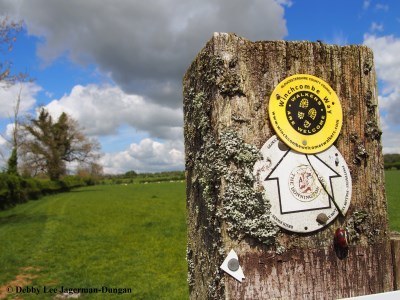 Or yellow arrows combined with the acorn: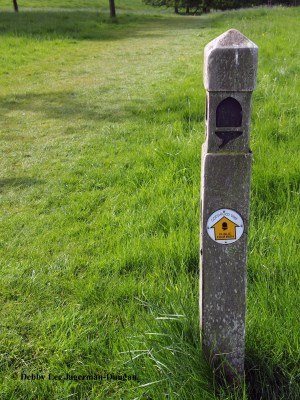 Sometimes the arrows with acorns were white:

Depending on which way you were walking, you might see the sign heading towards one town on one side of a post: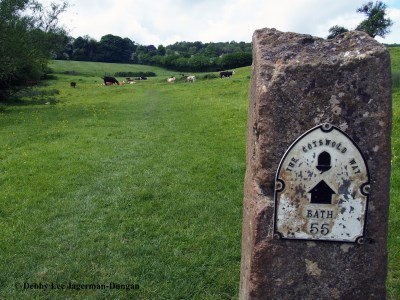 And pointing towards another town on the opposite side of the post: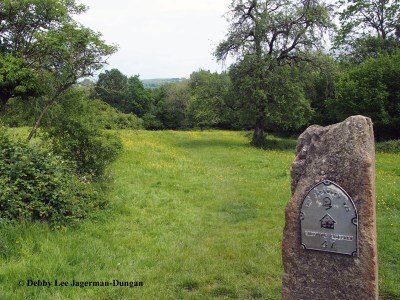 Sometimes you really need to know which way you want to go, and those written instructions, maps, or guidebooks might come in handy: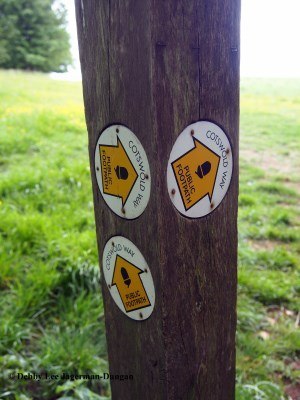 My personal favorite: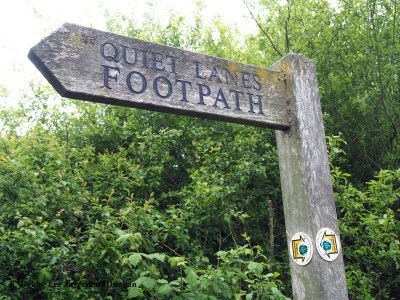 And sometimes you find love along the way: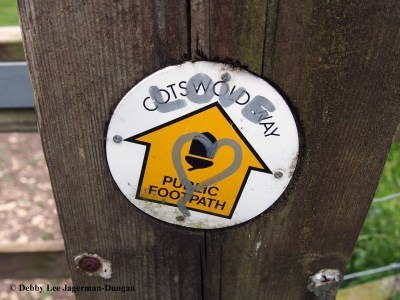 I recommend that if you journey to the Cotswolds, you are well prepared with written instructions, maps, and guidebooks.
Sweet Travels!
Written instructions, maps, and guidebook provided by Footpath Holidays.