On the road again
Goin' places that I've never been
Seein' things that I may never see again
And I can't wait to get on the road again. – Willie Nelson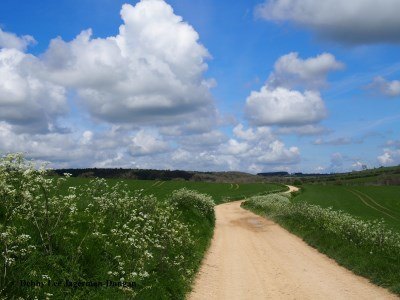 During our 12 days walking in the Cotswolds, our feet encountered a variety of terrain to walk on, including footpaths and roads, and tracks and trails, as my husband and I traveled from town to town, village to village, church to church.
Sometimes we walked on dirt roads that were lined with green grass, trees, crops, and fields: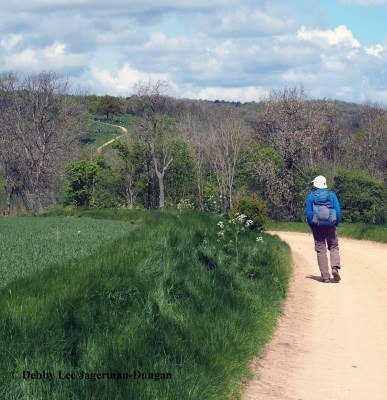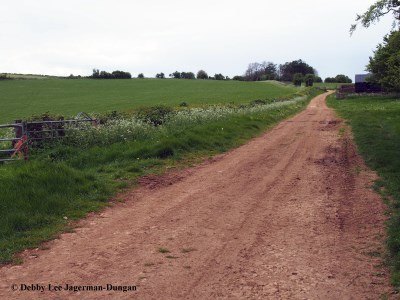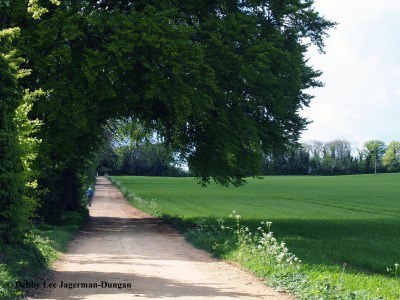 Then there were the dirt roads and muddy footpaths colored with the bright yellow fields of rapeseed in bloom: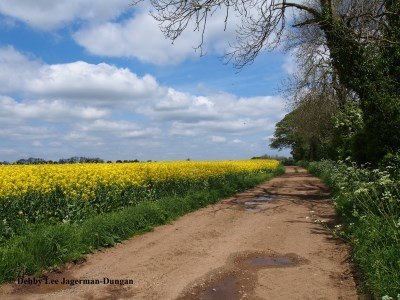 We walked on dirt footpaths going through various crops and farmland: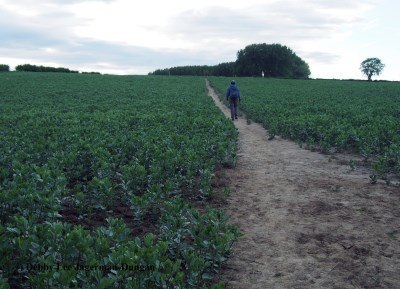 There were definite tracks cutting right through some crops: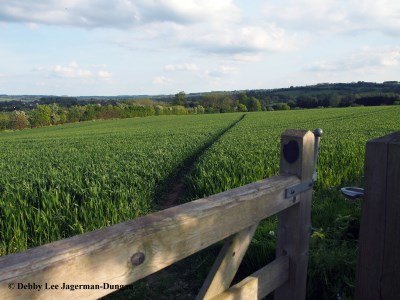 And grass trails lined with big trees: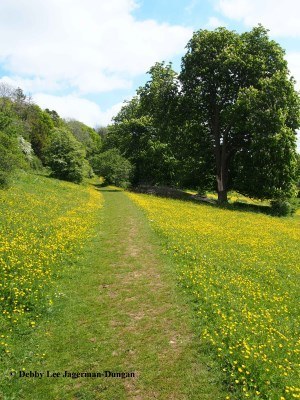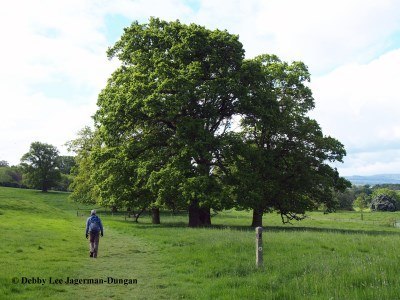 Sometimes grass tracks would go through pastures of sheep, or horses, or cows and bulls: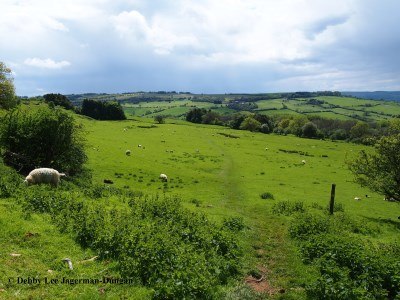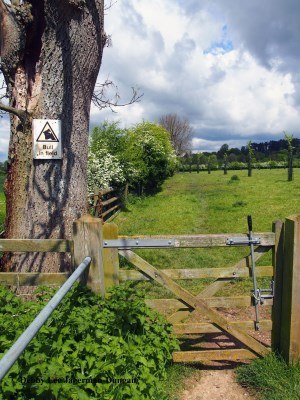 And other times, straight grass paths traveled in between farms heading towards some trees: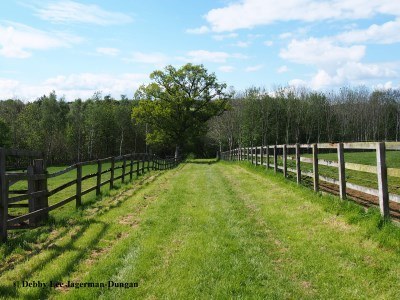 Grass paths were occasionally lined with wildflowers: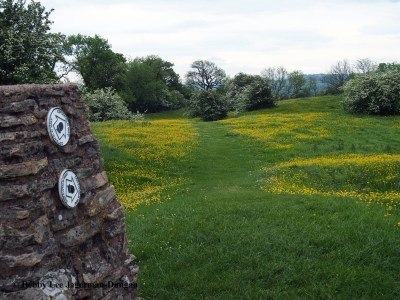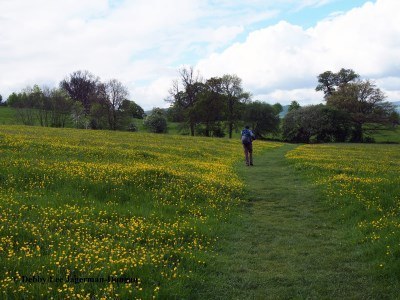 We walked on gravel roads in between farms:

And on a dirt footpath through a crop not yet in bloom: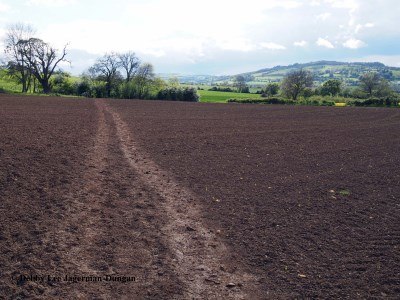 Sometimes the roads were paved, and lined with wildflowers and trees: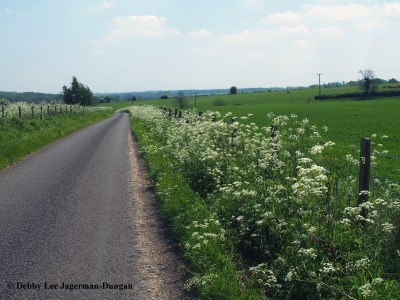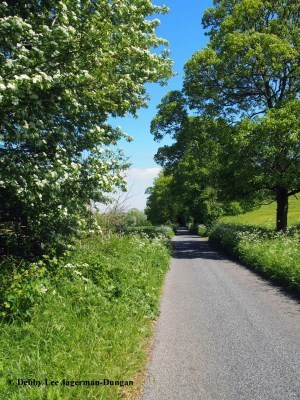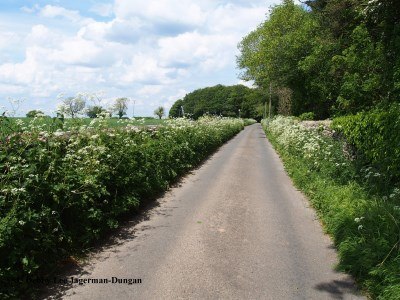 And roads led through towns: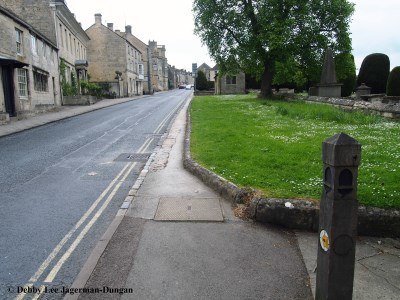 Rocky trails zigzagged up from a valley and over the rolling hills: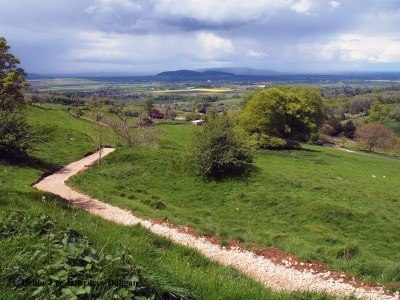 Trails snaked through a forest:

And trails went through trees without their leaves: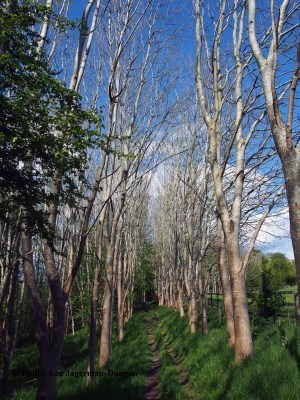 And once in a while a footpath would meander through some crops heading towards some shrubs, not knowing what would be on the other side:
We're on a road to nowhere… – Talking Heads
Sweet Travels!