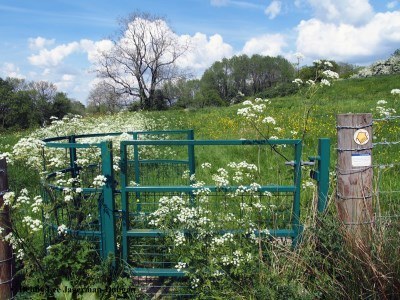 Whenever my husband and I walked through a "kissing gate" in the Cotswolds we, well, kissed. Really. Just about every time. How romantic. Either that, or I've just told you too much information.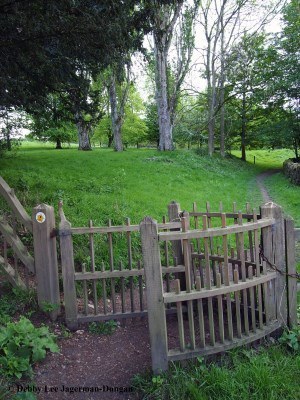 I actually did not really know what a kissing gate was before we went to the Cotswolds. It is a gate that, because of the way it is constructed, usually in a U or V shape, allows people to pass through, but not animals. Which is important in the Cotswolds because of all the pastures of sheep, horses, cows and even bulls that you might walk across.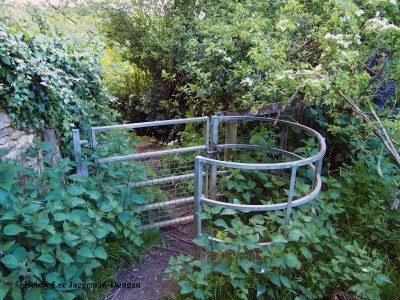 I also didn't know what a "stile" was before we went to the Cotswolds. And while we didn't kiss each time we walked over a stile, stiles are a way to climb over a fence or a wall, via a single step on either side, or via a ladder, and are also meant to not allow animals through.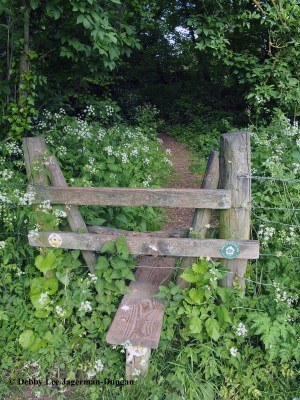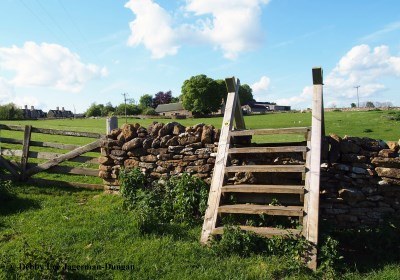 At least I knew what a regular gate was. One very important rule to follow is to very carefully please close all gates and kissing gates, and leave them as you found them.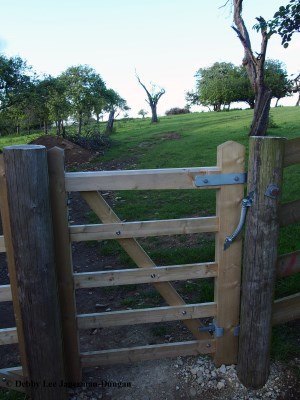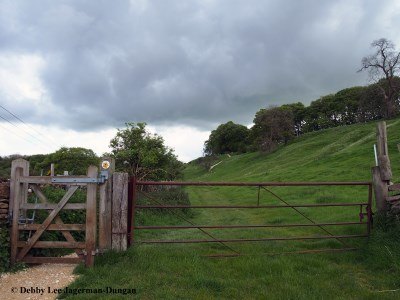 Basically, to connect the dots between the footpaths and roads, tracks and trails and the signs and symbols, acorns and arrows, are the gates, kissing gates, and stiles of the Cotswolds.
They lead you through to villages: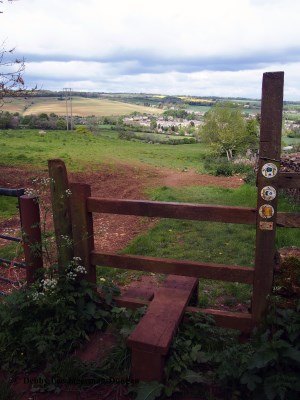 Wildflower fields: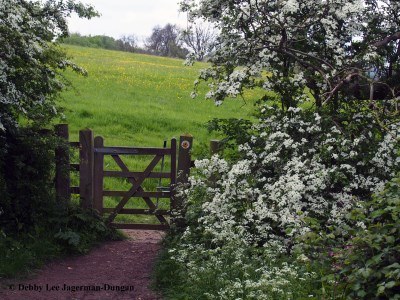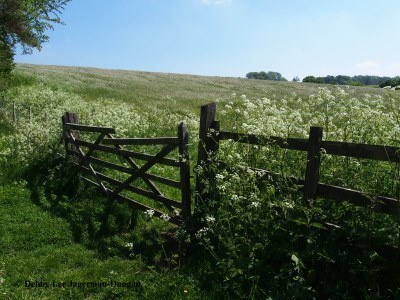 Grass, trees, and rolling hills: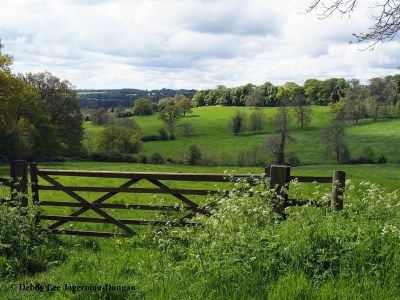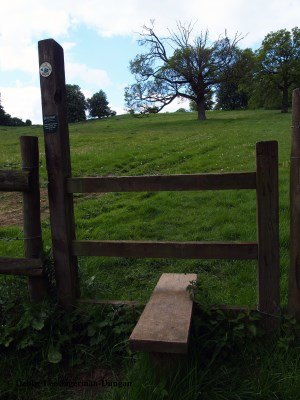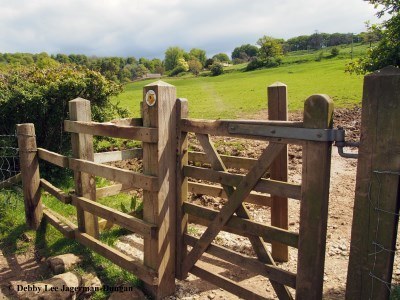 Big trees: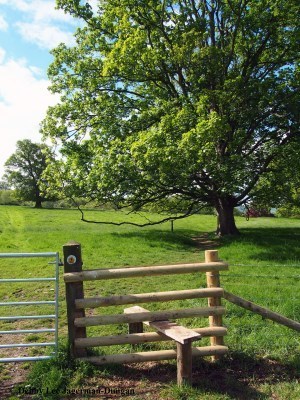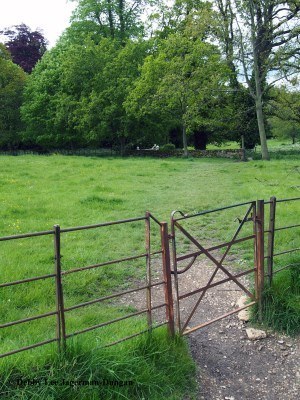 Pastures of sheep and horses: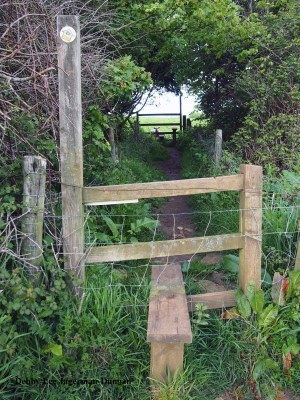 (There is a sheep waiting on the other side of the stile in the above picture.)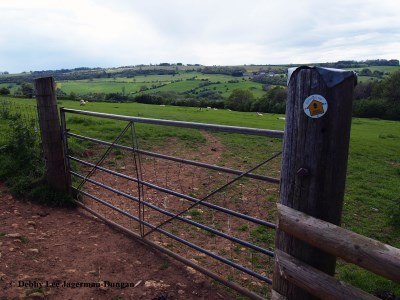 (There are sheep in the field half way in the distance in the above picture.)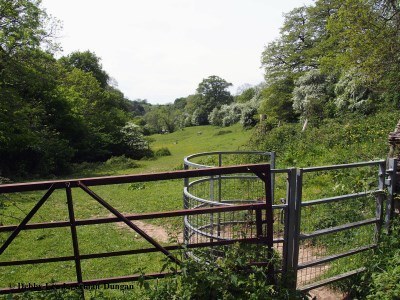 (There are horses in the open grassy area in the above picture.)
And blooming fields of bright yellow rapeseed: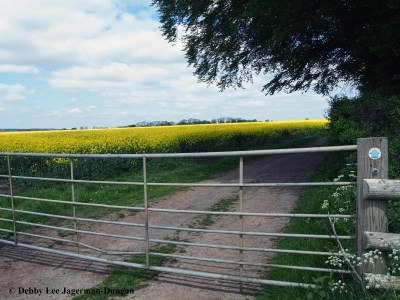 Gates can be opened with metal handles or chains: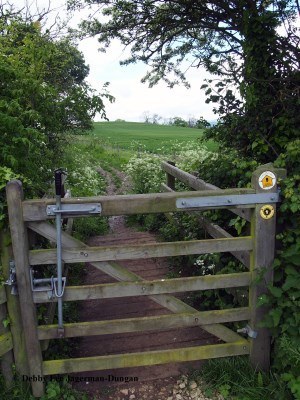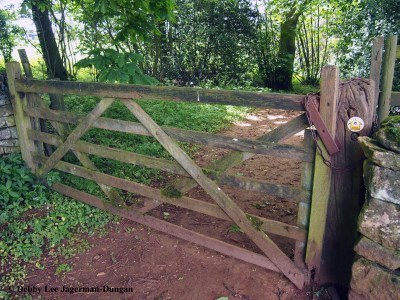 Some gates are rusty, or even old and broken: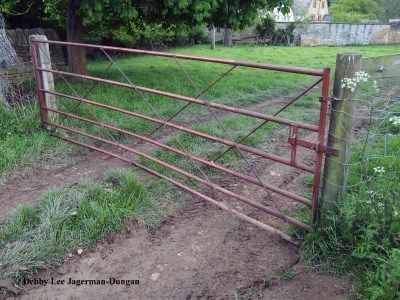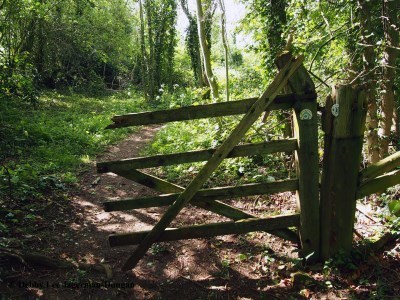 Occasionally you need to pass through both a kissing gate then a regular gate: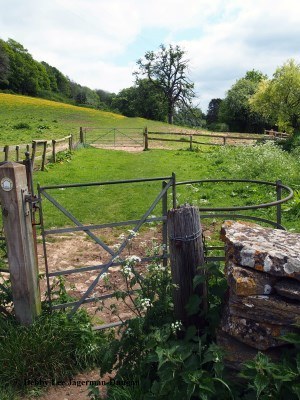 And remember to please close the gate: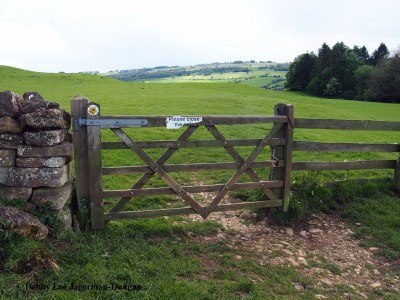 Sweet Travels!