The allure of September and October vacations might sound ideal for a weird traveler. But as I've learned over the years, spring and early summer prove just as appropriate seasons to discover haunted destinations—and sometimes a pre-July 4th trek can be even better than a Halloween one. Here are a few spooky springtime places to visit in May and June. After all, a date on the calendar never hindered a true ghost hunter.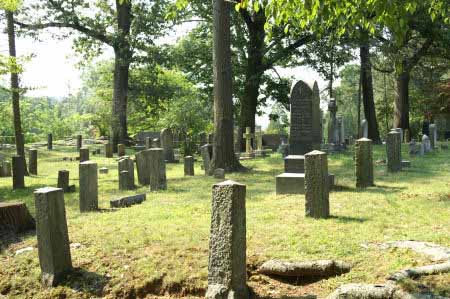 Cemeteries. Graveyards can be the loneliest of settings, especially in the fall with the proverbial chill in the air and desiccated leaves dangling from the trees. Instead, consider seeking out notable cemeteries when the world is in bloom. All that rust and weathering adorning the mausoleums juxtaposes nicely with green spaces and Technicolor flowers. Plus, there's something genuinely beautiful—and wholly comforting—about experiencing the rebirth of nature in the face of somber surroundings.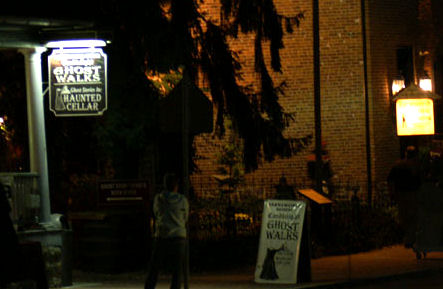 Outdoor historic sites. From spirit-weary battlefields to the estates around the Seven Gables, al fresco locales never look better than the few weeks after winter ends but before heat waves commence. Although most historic sites are open until at least November (and some operate year-round), you can avoid the summer (and fall) vacation rush if you visit now. And while you're at it, don't forget to book a haunted walking tour. Autumn excursions might be fun, but ghost treks in the spring are every bit as charming.

Any popular Halloween attraction. I can't pontificate enough about the importance of travelers visiting haunted hotspots during "less trendy" times of year (i.e. any month that's not October). If you're eager to see a storied place like Salem or Sleepy Hollow, now is when you want to go. You'll get rock star parking as well as Pinterest-worthy images that aren't photobombed by random passersby. More importantly, you'll help inject money into local economies during a time of year when the spookiest sight on the average tourist's mind is the Haunted Mansion at Disneyworld.
What weird or spooky places do you plan to visit in the next few months?  Tell me about your upcoming travels in the comments below!
Happy haunting!