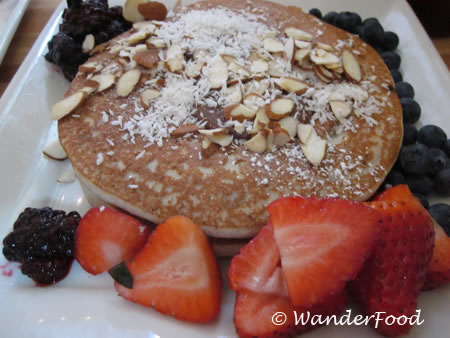 Ssshhh. Don't tell anyone. These are vegan!
The Banana Pancakes from Portage Bay Cafe in Seattle are, indeed, vegan. And even the dollop of chocolate topping isn't Nutella (not vegan) but, rather, Justin's Chocolate Hazelnut Butter.
Topping the banana pancakes are fixin's from the waffle bar which includes bowls of fruit, nuts, shredded coconut, whipped cream and maple syrup.
A better brunch in Seattle you will not find. AND there are 3 locations: South Lake Union, Ballard and the U-District.
Come back to join the WanderFood Wednesday meme!
Life's Short, Eat Well!