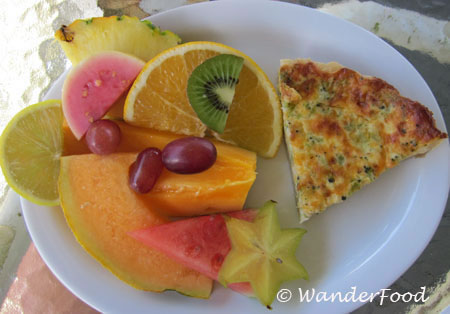 It's the dead of winter. Who ISN'T dreaming of the tropics right now?
I couldn't resist pulling out this photo of breakfast in Kauai taken when Jon and I were there in November. How time flies and how I wish I could transport myself back there right NOW!
Please join WanderFood Wednesday by adding a link to your food-related post. If you're a newbie, see more about WanderFood Wednesday here.
Life's Short, Eat Well!
[mrlinky owner=wanderfood postid=11Jan2011 meme=2888]