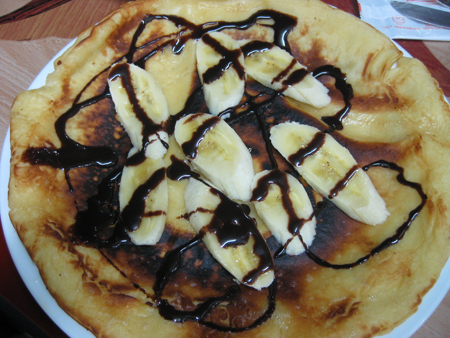 This was supposed to be a "little" dessert after a full meal out in Saigon. Of course, I had to eat every last morsel of this banana pancake with chocolate sauce. BUT, I think I'm still paying for it 🙂
Oh, if I could only find a restaurant in Seattle that could create something half as wonderful as this!
Come back to join the WanderFood Wednesday meme!
Life's Short, Eat Well!
Like to eat? Subscribe to the WanderFood RSS feed or enter your email address at right to keep up on ethnic eats around the world.