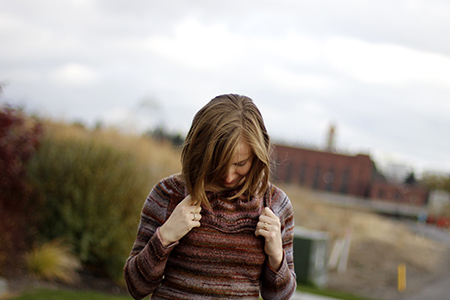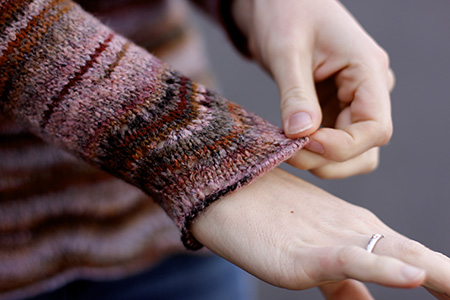 Check out those colors! And that lovely scalloped edge detail!
I recently received Royal Robbins Sophia cowl neck sweater in Bordeaux. My photographer friend Brittan did a magnificent job capturing the brilliant colors against Spokane's urban/natural fall landscape along the Centennial Trail last week.
With its thermal properties, it will transition easily from fall to winter. I've already enjoyed how warm it is—and how well it layers. There's a lot to be said for a sweater that doesn't feel bulky under a coat. I also happen to love the look of a cowl under a coat, how it bunches up around your neck like a scarf when you zip up!
Back to the colors: They go with everything! Remember that eggplant coat Mountain Khakis sent me last year? It looks great with this sweater. The plum-colored Swagger Jacket you'll see in an upcoming review, also a perfect pair. I can imagine very few things that would clash with this sweater.
If that alone doesn't sell it as part of a travel wardrobe, then let's go back to talking about the lack of bulk, the thermal properties, the easy care instructions, or the fact that it's quick drying—very important since, like most sweaters it is " lay flat to dry.
As far as fit is concerned, if you want it to fit as pictured on the website, size up. I wear a small, and that is what I requested; but as you can see, it doesn't come down over my rear or down over my wrists nearly as much. That being said, I felt no need to exchange it for a larger size. I liked where it sat on my hips and that the sleeves were fitted.
Go in style,
Jacquelyn
Photo Credit: Brittan Hart
Although I received this item for review purposes, all opinions expressed are my own.