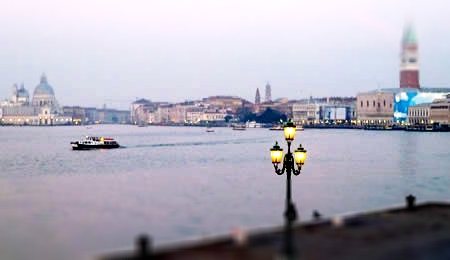 After all I'd heard, I didn't know what to expect when I visited Venice. Packed gondolas plying the waterways like piranha? A mass of humanity crowding the thoroughfares and choking the causeways?
Venice was a surprise and a delight. Tourist-ed though it may be, it remains a truly magical place, and one that I feel is well worth a visit.
When my sister and I visited the City of Light last spring, we were lucky to make one important discovery: Staying at the right place in Venice can make all the difference.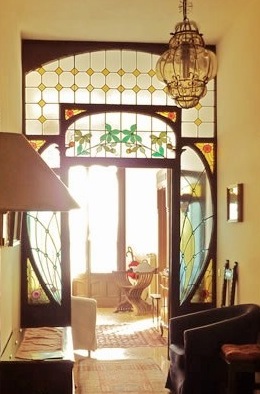 I'm about to do you a huge favor.
I'm going to reveal one of the best kept secrets in Venice.
The Al Tramonto Dorato, a sweet bed and breakfast in Venice, truly made our stay in Venice special. Just out of reach of the anonymous tourist bustle, we enjoyed a quiet and cozy stay in a centuries-old family home as the guest of Nicola Derai, the proprietor. We were welcomed as friends by Nicola from the moment we arrived, and the Al Tramonto Dorato quickly became our Venetian home base.
We paid 60 Euro a night for a twin room with shared bath for a 2-night mid-week stay in the spring shoulder season. Unheard of! This included a sustaining breakfast of yogurt, bread/pastries, jam & cheese and homemade espresso, made to order by Nicola.
WiFi is available for a small fee; I found the best signal to be in the common areas. Our guest room was simple and spotless, with comfortable beds and a spacious wardrobe. The room had a courtyard view, but the common room has breathtaking views over the lagoon that you can drink in via the large windows and balcony. (Add a little iPhoneography and you've got a classic Room with a View!)
The Al Tramonto Dorato is in the Castello District – an area that is home to many workday Venetians, and has been for ages. In the morning I loved to perch on the balcony overlooking the lagoon and watch people arrive on vapporettos (water taxis) on their way to work. One early morning I awoke just at first light and saw the paper boy jump off his delivery boat
(no BMX bikes for these guys!) throw a bundle of papers at the door of the cafe downstairs. At the Giardini Pubblici, a nearby park, I exchanged nods with morning dog-walkers and saw men in business suits escorting their prim-and-proper children to school. At a late-night wine bar down a nearby alley, we seemed to be the only English-speakers.
The nearest vaporetto stop is Arsenal. Apparently, this is not a common stop on many of the routes. Twice we ended up on vaporettos which we thought would deliver us there, but did not. Not to worry – it's about a 15 minute leisurely stroll down to the heart of the city at St. Mark's Square. And when you've toured the Doge's Palace and gazed at St. Mark's golden domes, you'll leave the masses behind and be back in your own 'hood in time for supper.
Understandably, the Al Tramonto Dorato books up early! I used the HostelWorld website to view availability and put down a deposit and snag the nights I wanted for our stay. You may also contact Nicola directly through their website to book.

Also planning to visit the Cinque Terre on your Italian odyssey? Here's my recommendation for the best local accommodations there.