According to the Belize Tourist Board, the population of Belize is only just over 300,000 people. Given this crazy low population, easy access from the U.S., great beaches and English as the official language, it's no wonder Belize is the perfect destination for a rejuvenating week on the beach.
Easy Access from the United States:
Belize, located just south of Mexico, is easy to access via a number of direct flights to Belize City; including direct from Houston, Miami, Atlanta and Charlotte to name a few. If these hubs are not your home town, a flight to one of these departure cities the night before and an airport hotel stay to ensure you are on the first flight out to Belize City is worth the extra night on the road.
Why? Check out this air transfer to Placencia on Tropic Air! If you're delayed and miss this flight, you're stuck in Belize City for a night because these planes don't fly after dark. And Belize City isn't really where a place where you want to be stuck.
But assuming everything is on time, you're only a few hours plus one quick air transfer away from happy hour on the beach.  Sign me up!
Beautiful Beaches:
The beaches here in Placencia have crystal clear water and warm Caribbean water. While these beaches may be a bit less "manicured looking" vs. beaches in Mexico, the sea life and total lack of crowds give it a cool vibe all of it's own. Here is an amazing before-and-after look at what it takes to maintain the beaches among the think jungle that grows right up onto the beaches in Belize. This blog is also a great travel resource written by an American-owned Belize adventure travel company.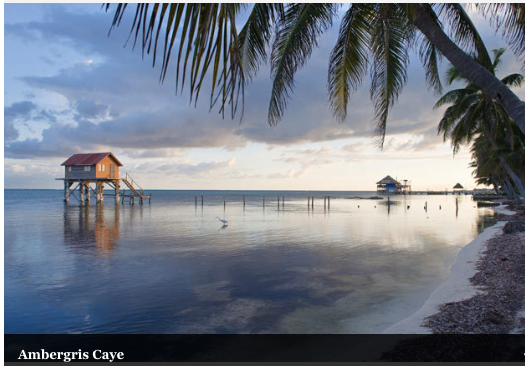 It's easy to see lots of sea life in the water right from the beach… picture walking down the beaches with hands full of starfish! There is something special about these beaches, as people return here again and again; year after year or even a few times a year!
The weather is best from December – June, or their dry season, but really year-round the weather is quite good. Bonus for going in summer months, or the rainy season, is that it's also lobster season!
You MUST have a look under the water while you're in Belize, whether you dive, snorkel or just stare into the water from the pier. And don't take my word for it. Jacques Cousteau named Belize "one of the four must-dive locations on this blue planet."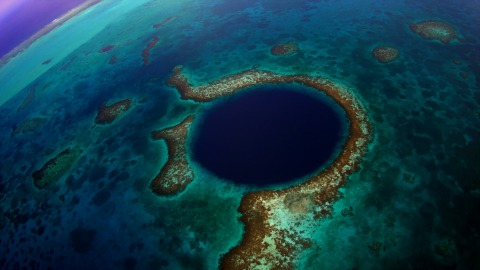 My "Best of Belize" hotel picks:
This looks like an absolute dream week on the beach in Belize, including a private island stay at Hatchet Caye followed by some time on the main land. Hatchet Caye's reviews on Trip Advisor are well worth a read, as one said "Fantastic place to chill if you need a brain break from work and rat race mayhem."
Only draw back with this option is that it takes an additional boat transfer of about one hour to get to the island. BUT if you do this first on your trip, then head back to the main land mid week we'll forgive the extra travel time so long as we don't have to do it on the last day of vacation!
Robert's Grove is another great option in Placencia. This Beach Resort is the kind of place people return to again and again for that perfect week on the beach (my relatives go twice annually and keep running in to the same guests!). You can book direct with the hotel from this link.
You can also visit the Belize Tourist Board's web site to locate a booking agent who specializes in Belize.
Have you been to Belize? Leave a comment to share your travel advice!

Photo Credits: Belize Tourist Board (www.travelbelize.org)