Luxury travel is so much more than high thread-count sheets, fine wine or a personal butler. Luxury travel is about the atmosphere created and how you as a traveler feel during and after the experience.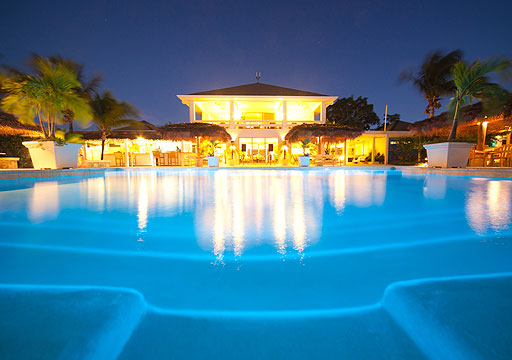 And it takes true experts to craft and manage these luxury travel experiences.
I was recently introduced to The Meridian Club, located on an 800-acre private island called Pine Cay in Turks and Caicos. This boutique hotel, with only 13 rooms, is a classic barefoot luxury private resort.
I'm always amazed at the level of quality, service and luxury people like the managers of The Meridian Club, Wally and Bev, produce in far-flung corners of the earth. Providing amazing service and high-quality accommodations here in Denver is challenging, not to mention somewhere like Turks and Caicos where power cuts are common and it can take weeks to receive a shipment of supplies.
Wally and Bev detail this in a charming "day in the life" post on their blog. 
They write: Wally and I are looking forward to the adventures (both exhilarating and frustrating) that only life on a secluded island could deliver.
What do you think? Could you run a private island resort like The Meridian Club?
Come check it out for yourself this winter. The holiday season just may be the perfect time to come check out this Caribbean luxury hotel.
There is still availability for the holidays. Check out how much FUN the holidays are at the Meridian Club!
Have you spent the holidays on the beach? I'd love to hear about it!

Photos Courtesy The Meridian Club