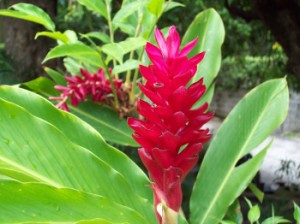 A Ginger Flower at the St. Kitts Marriott Resort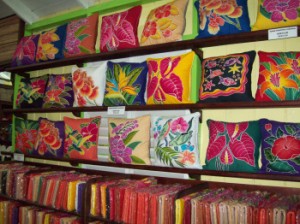 Some of the beautiful batik creations at Romney Manor, Caribelle Batik.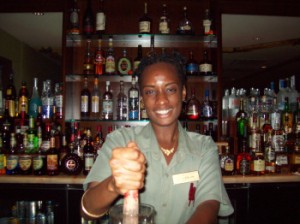 Our Bartender Cherise making a Pineapple Mojito at Keys Cigar and Rum Bar Marriott Resort St. Kitts
This week I'm writing from the Lesser Antilles, on the island of St. Kitts. I will be doing several posts about my experiences on the island and my time at the Marriott St Kitts Resort and The Royal Beach Casino. for today I will share some of my first experiences on the island of St. Kitts.