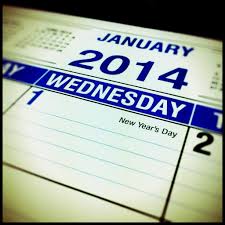 The new year is still in its honeymoon period, fresh and full of potential. Before reality sinks in, grab a blank piece of paper and sketch out your thoughts for the future. From resolutions to top destinations, must-read books for that long-haul flight and predicted travel trends, these Travel's Best of 2014 lists and links cover everything you need to prepare for the adventures ahead.
Best Trips, National Geographic – NatGeo Traveler narrows down the world's greatest adventures to a top list, focusing on journeys that are rich in culture and support sustainable travel. From Nyungwe Forest National Park in Rwanada, to Cathar Country, France, each trip is detailed for opportune traveling dates, places to eat and drink, local souvenirs, and any books or films that might inspire your planning.
Top 10 Cities, Lonely Planet – Voted on by LP's travel experts, Paris battles with Trinidad, Cuba, for the coveted number 1 and 2 positions. Each city has been chosen for specific reason – be it a natural spirit, a new movement, or a special event – that should draw visitors in the months ahead.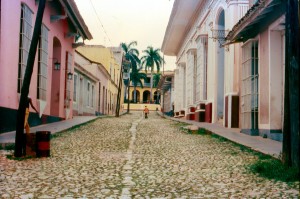 The World's 10 Best Ethical Destinations, Ethical Traveler – "Your travels can have a positive impact!" The belief behind the non-profit ET is based on the positive and negative effects of the tourism industry, and how the contentious traveler can roam the globe with increased awareness. Locations are selected based on criteria of environmental protection, human rights and social welfare. And new to the 2014 list, animal welfare is also taken into account.
World Monuments Watch List, World Monuments Fund – This bi-annual list is a concerned effort by WMF to protect the world's cultural heritage sites. Threatened by environmental, political, economic or social forces, these endangered places may not survive without the increased interest of travelers. Ancient irrigated terraces in Battir, in the West Bank, Macedonian monasteries and Indonesian religious ruins are a few of the gems worth seeing.
30 Tested Adventures For Your 2014 Bucket List, Bucket List Publications – Travel writer Lesley Carter named her company and blog after the concept of a Must-Do list, and has personally attempted the activities that made this year's top 30. Adrenalin rushes, like sky diving and trapeze lessons, follow a queue of other physically and mentally challenging tests, such as rock climbing and flying a glider.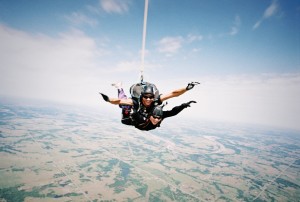 Book Lists, Goodreads – Long bus trips will never be boring again! Goodreads not only asked readers to vote on their most anticipated releases for the new year, they compiled lists for every genre and style of book. Science fiction, historical fiction and first-in-a-series literature are just a few of the avid readers' choices. Work your way through one list, or finish them all.  Travelers with a Kindle? Start downloading…
New Upcoming Movies, The Movie Insider – These teasers will end the "what should I watch?" agony of your next flight. While sequels will dominate the box office, look forward to another year of romantic comedies, dark art house dramas, action and thrillers. Many of the year's titles can be found on Goodread's book lists, if you prefer originals to remakes.
Tips for Travel Savings, New York Times – While you may already practice some of these penny-saving habits, positive reinforcements are always appreciated. The NYT compilation includes a slew of helpful online resources, such as booking sites and smart phone apps to assist you with your new year budget.
Most Important Travel Trends, Travel + Leisure – More efficient airline checkin systems and smaller gadgets are two of the more obvious predictions for 2014. But crazier trends include the potential debut of Virgin Galactic's space travel program, child-free plane zones and Olympic protests.
Top Countries to Go Workabout – Stay tuned for my next post, which will list the year's best places to go workabout, including immigration details and how to get your working holiday visas!
~All images found with Creative Commons Google Images.~
~ Until the next adventure! ~Kelli