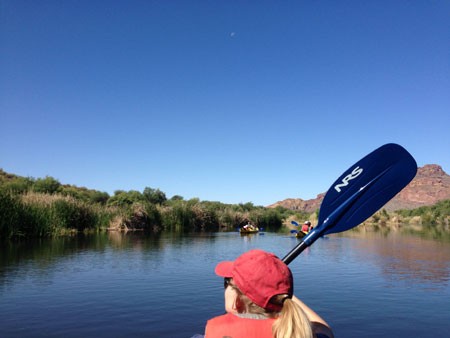 Looking for great experience and a way to cool off in the summer heat? Try the kayaking tour down the Lower Salt River in Scottsdale, Arizona.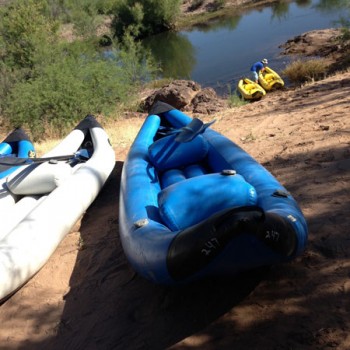 It was a relaxing and meditational trip floating down this part of the Salt River. We left in the early morning, took the 45 minute van drive to the drop off point and loaded into the inflatable two-person kayaks. The guide was great at explaining the team efforts that both paddlers needed to know to keep the kayak straight on the river.
This excursion was a great place to do some scenic photography. You don't have to worry about camera gear getting wet, they supply dry bags and unless you are planning on dancing in your kayak, it's a pretty smooth, dry ride.
The guides had mentioned that there would be a possibility of seeing wild horses on this trip and right on cue, they came up to the bank and right into the water! The horses feed on the river grass and are used to boats, so they will come right out into plain view.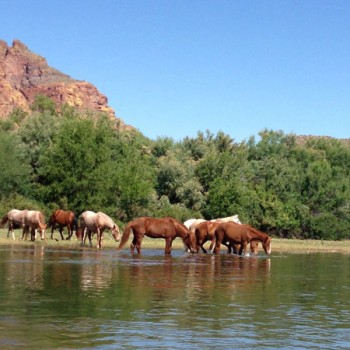 It was the break I needed from my hectic life and this river trip was an eye opener for me to slow down and enjoy life a little more. I began researching local kayaking as soon as I returned home!
A big Thanks to Arizona Outback Adventures for a memorable day on the Lower Salt River!
If you are interested in going a little more on the wild side, they also offer River Rafting, Stand Up Water Boarding, Backpacking, Hiking trips and Mountain Biking and much more. Be sure to check out their website. I just might come back and take their photography workshop in the Grand Canyon!
For more information on this area visit the Scottsdale Convention and Visitors center.
Photography Copyright – All photos by Robyn Porteen
Disclaimer: This experience was provided free of charge for review purposes by Scottsdale CVB, but all opinions expressed are my own.