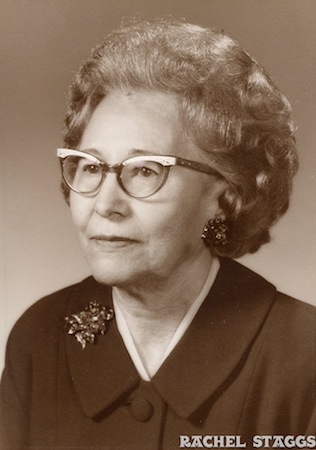 I come from a line of strong and adventurous women.  Before my Mom retired she was an entrepreneur, starting several businesses, including a brick and mortar. I wrote about my Grandmother and how she's a big travel inspiration. This is my Great-Grandmother, Olivia.
I am lucky enough to have memories of spending time with her in my childhood. She lived to be 96. She never drove a car and walked to get fresh produce from the farmer's market to make her meals. She was fun, spunky, and sometimes had lavender hair.
She was also the County Treasurer for Jim Hogg County in South Texas in 1933! Her certificate is signed by the first female Governor of Texas, Miriam Ferguson.
I want to honor her and the women who came before me. They have all had an impact on my life and how I see women in the world. Basically, I don't see any limits.
Happy International Women's Day!
May your journey be your muse,
Rachel
1 comment