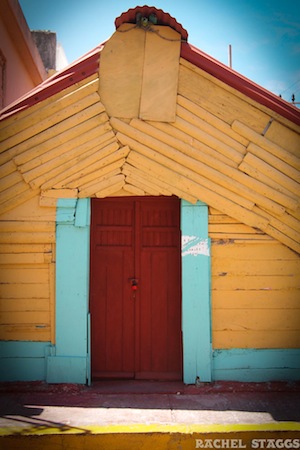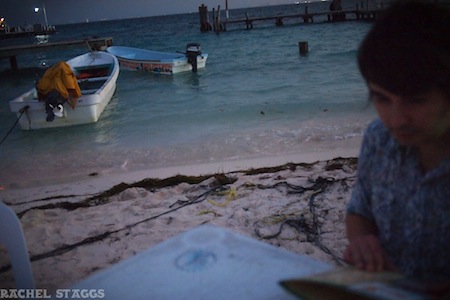 During our last breakfast on the island, tears started to well up in my eyes. I did not want to leave. After finally figuring out how to enjoy each day without getting taken down by heat exhaustion or a sunburn, I had discovered a magic that I was not ready to let go of.
We had already discussed calling the airline to see how much it would cost to extend our trip, so when we got back to our hotel room, Carlos made the call while I re-packed everything. We were so settled into our comfy room with the sound of the Caribbean waves crashing outside the window, that it was tough to leave. But we knew, even if we could extend our stay, the hotel was booked solid for the next few nights and we'd have to checkout.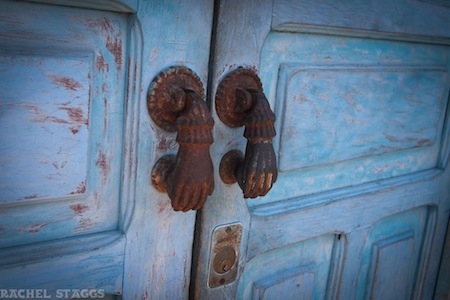 Nearly an hour later and just past checkout time, we had secured one more day for no service charge. If we stayed two nights (which was what we were trying to do) it would have cost us $1,500. So we took the extra night as a gift and headed South to stay in the center of the island at Lolo Lorena's. We had been dinner guests a week prior and really enjoyed the experience. Luckily, she had one of her guest rooms open and our hotel arranged it for us.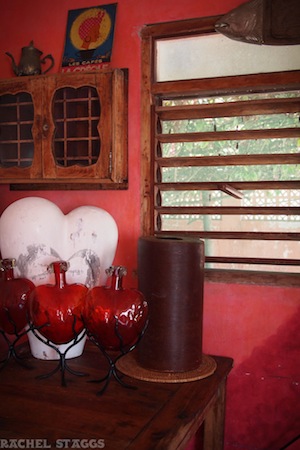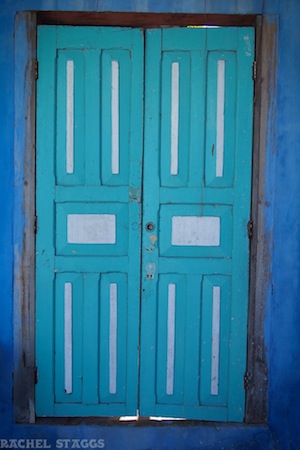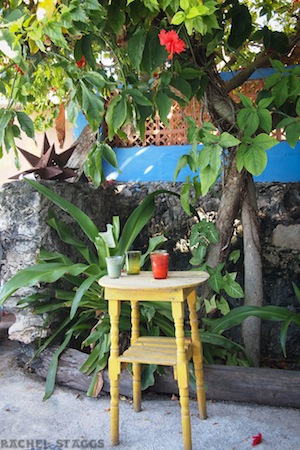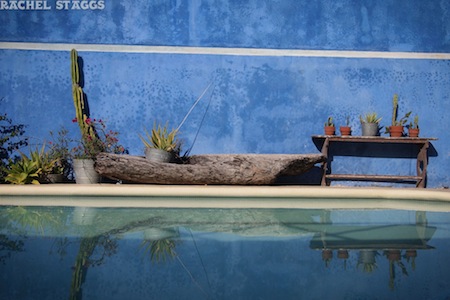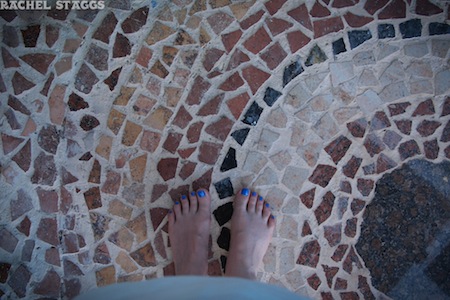 Lolo's tile work on the back patio.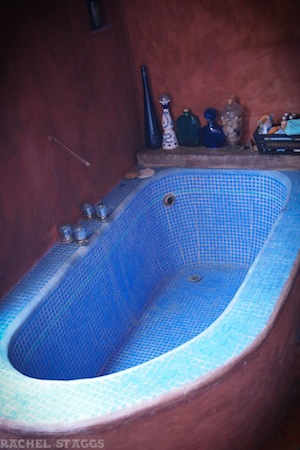 Lolo's tile work in the guest bathroom.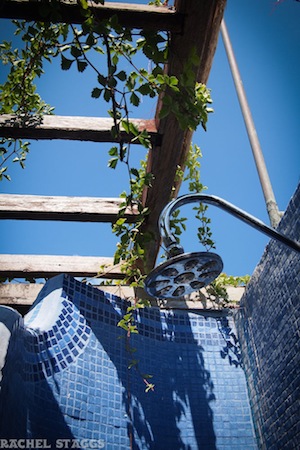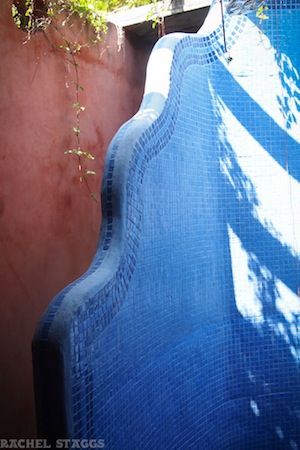 More of Lolo's tile work in the private outdoor shower.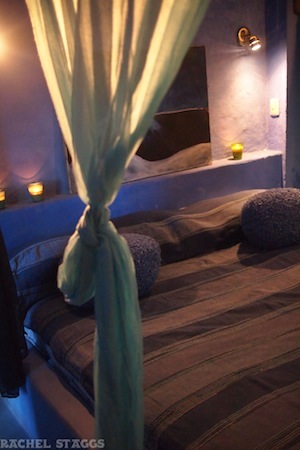 The bed is built into the room with romantic lights in small nooks along the wall and original artwork.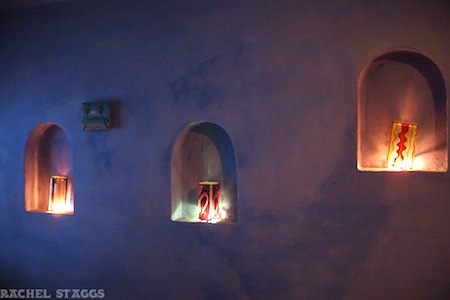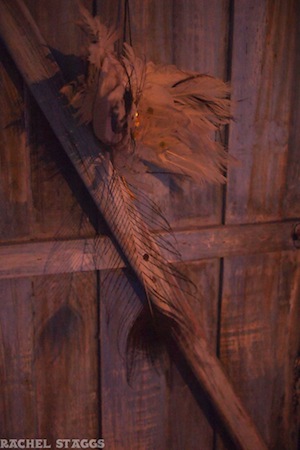 A big bonus to staying with Lolo is breakfast. Since we enjoyed our dinner experience the week before, we were thrilled to have breakfast on our departure day in the same garden where we spent the evening of our first full day on the island. The journey felt complete.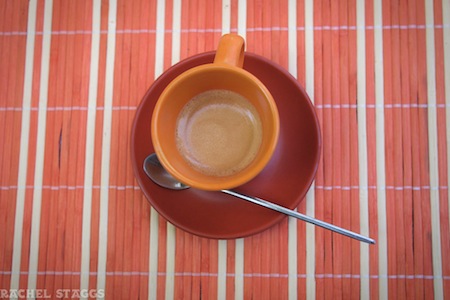 Savory cazuela with vegetables and egg.
Fresh croissants.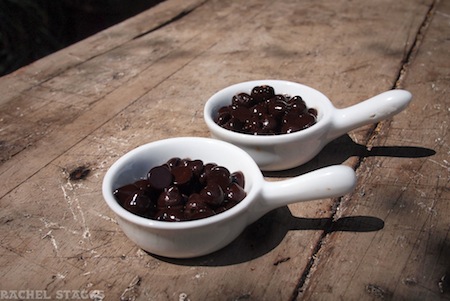 Chocolate created for our croissants and melted to perfection in the sun.
I wasn't necessarily ready to leave after this delightful breakfast, but I felt I'd had a day to unwind from the energy of El Centro and been lovingly taken care of by Lolo. I retreated to the bathtub for a soak before packing one last time.
<iframe src="http://rcm.amazon.com/e/cm?lt1=_blank&bc1=000000&IS2=1&bg1=FFFFFF&fc1=000000&lc1=0000FF&t=traveltracks-20&o=1&p=8&l=as4&m=amazon&f=ifr&ref=ss_til&asins=B0028ZCD8W" style="width:120px;height:240px;" scrolling="no" marginwidth="0″ marginheight="0″ frameborder="0″></iframe>