I have an almost comically bad sense of direction. Unless I am inside my own house, I'm always a little bit lost. It takes me a while – and a fair amount of trial and error – to be comfortable navigating a new place.  While getting lost may be one of the more exciting ways to experience a new city, and may even lead to some unexpected adventures, it's certainly not the preferred method for all travelers. As someone who is directionally-challenged (north is up, right? and south is down?) I may struggle more than most. My method, perfected over years of walking in circles, will give you a head start on navigating your own uncharted territory, no matter why you've found yourself in a new city, or how long you're going to stay.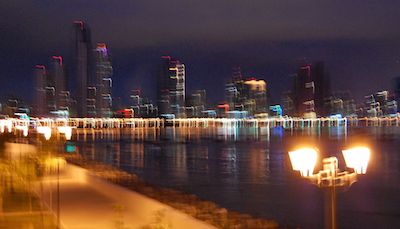 1. Acquire a map. Tourist offices, airport information kiosks, public transit centers, and most hotels will give you a very respectable tourist map for free. They'll also mark your current location, circle popular destinations, and highlight the most effective methods of public transportation. I like to gradually acquire maps as a trip progresses, since no one map has it all. A few months ago I visited Mexico City and stayed in a smallish and medium scary hotel that did not often cater to tourists, but the location was excellent and the price was right. Mapless, I set out the next morning to make my way to the Centro Historico and came across several large, major hotel chains. I walked in, approached the front desk, and with a confidence I did not possess asked for a tourist map of the area. Assuming I was a guest, the concierge provided me with a map, a very thorough description of the area, and several points of interest before sending me on my way. The bottom line is that whether you're staying at the Ritz or staying on someone's sofa only pretending to be staying at the Ritz, there's no excuse to be mapless.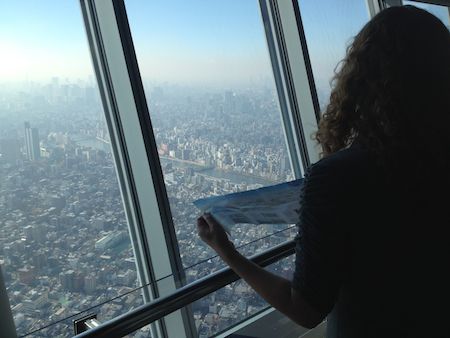 2. Study the map. The purpose of this map is not to get you from point A to point B. Use it to orient yourself within the city. Identify major roads and thoroughfares. These often bisect the busiest areas and can be used to travel long distances efficiently. Consider how the city is organized. Is there a grid, or do major roads form concentric circles, or ring roads? Are the neighborhoods laid out around a central point, like a square or a church? (I'm looking at you, Europe.)
Identify physical features within the landscape such as parks or bodies of water as well as man-made structures like bridges or unique architecture. Pay close attention to the borders you've drawn for yourself. What are the farthest points north and south you're interested in exploring, and how will you recognize them? Imagine major landmarks as stepping stones across the city. If you know where you are in relation to one of them, you can estimate both your own position and the locations of the rest.
3. Find a landmark close to your residence. If you can always find your way from wherever you're staying to a well-known museum or monument, or even a major intersection, you will never be lost again. Cab drivers, well-meaning pedestrians, and google maps may all be baffled by your street address, so choose something easily-recognizable and within a few blocks to anchor your explorations. Universities, churches, and train stations are all great options.
4. Divide the city into neighborhoods. This breaks the city down in to manageable chunks. Ideally, you'll be able to use the natural boundaries and neighborhoods that already exist in order to explore the city in a more logical way. Consider how neighborhoods are connected to one another, and how you can most efficiently navigate between them.
5. Tackle one neighborhood per day. Starting with those farthest from your residence, explore the city one manageable chunk at a time. Give yourself a few hours and wander the streets. If you feel ambitious, plan a route in advance to maximize your time and avoid retracing your steps. Completely immerse yourself in the character of the neighborhood you're exploring. Take note of significant buildings or interesting shops and restaurants – those things that make a place unique or exciting. Reward yourself with a tasty lunch; after all that walking (or biking or driving) you've earned it!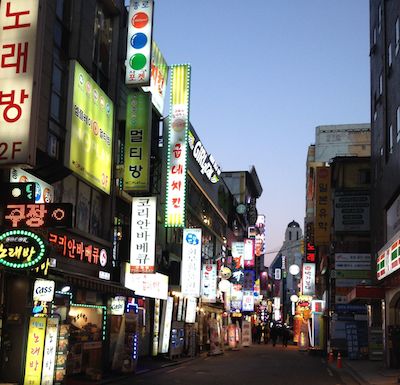 As you explore neighborhoods closer to your new home, take note of the more mundane, but equally important, structures – major grocery stores, a pharmacy, the train station. Remember where gas stations are, and identify the closest emergency and safety facilities. Find a library. These are the things that will help you survive the first few weeks or months in your new city and help you feel more at home.
6. Devote one day to public transportation. This is the step I find most intimidating, which is probably why I saved it for last. Public transportation networks are a necessary part of navigating any city, particularly if you haven't rented a car. It saves you time and puts even the more remote destinations within your reach.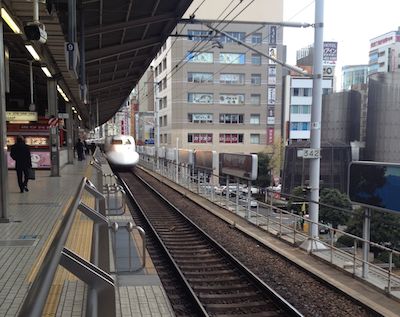 There are risks of course. Just accept that you'll probably go the wrong way on the metro at least once. You're guaranteed to not have the right change for the bus and have to awkwardly wander the aisles asking strangers if they can break the local equivalent of a $20. And you'll get all the way to the door of the train before realizing – or being told – that those magical tokens everyone else seems to be holding are sold at the station's entrance. Take it from someone familiar with that special breed of panic – it's better to work out the quirks of whatever system you're facing early and when you have all the time in the world.
Finding your away around takes time, patience, and a willingness to lose your way every now and then. That's the beauty of a new city though – all the new places waiting to be discovered.
For a practical example of how to apply these steps and navigate a new city, tune in next week! I'll annotate a map of Rome, one of my favorite cities, using this system to show you that with the right tools, you'll always be able to find your way.
Let's be fearless, 
Jen