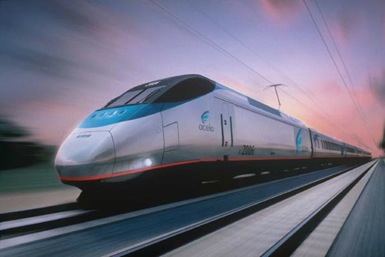 Last weekend I took the train from Seattle to Portland to visit my family. My rationale was simple – gas is too pricey and I wanted to get some work done while in-transit. As always, the trip was a delight. Besides logging several hours of productive time from the comfort of my seat, I suffered no road rage and had some delightful views along one of my favorite sections of Puget Sound.
A day later I read that Amtrak was reporting record ridership in June and climbing. It made me feel good to think that the gas crisis may have some positive impacts on the way we move about the country. The train system in the United States has long been in jeopardy, which is really a shame. I'm both a sentimentalist and a romantic, but I love train travel and want to see it thrive.
If you are planning a trip in the States, the Amtrak route is appealing on many levels. Seats are roomy and comfortable, service is friendly and relatively punctual, and ticket prices will rival or beat the cost of most driving routes these days. Haven't been on a train in awhile? Check out Amtrak's site for an overview of their routes and amenities, and convenient online ticketing.
Next time I go to Portland I plan to take my bike on the train – only $5 more! A true car-free weekend sounds delightful.