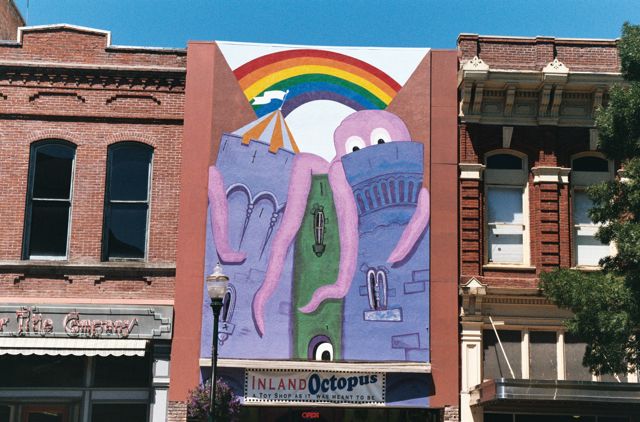 As I've been writing about Walla Walla over the past couple of months, I've been focusing on the wine. But there's much more to this college town in the heart of Washington wine country. There's something for everyone–even the kids. However, if you're planning a trip to Walla Walla with the whole family, be sure you're equipped.
"Wine tasting is a 21+ environment, but can be a fun family event with some planning and especially keeping in mind visiting larger wineries who are set up with picnic areas," said Catie McIntyre Walker, Walla Walla wine blogger and owner of the wine store Wild Walla Walla Wine Woman. "But please be mindful of other adults who may have paid for a baby sitter to provide them an adult weekend."
In their book "Wine Taster's Survival Guide," Walla Walla writer Kirsten Telander and co-auther Shellie Slettebak sum it up nicely: "Pretend as if you are taking your kids to a nice restaurant – the same general rules apply."
With that in mind, here are some tips:
Check your expectations. Don't expect to visit each winery on your list. Lower your expectations, choosing just a few key places you want to visit. Consider breaking your list into a few categories: Must Visit, Would be Nice, Only if the Kids are Angels.
Bring your toolkit. Whatever tricks work to keep your kids happy while out in public, bring them along. Whether you have toys you only bring out while at restaurants, or use other tactics, make sure you're well-equipped to keep them happy and quiet while you're dining at restaurant and visiting tasting rooms. Which brings me to…
…Snacks. While you're enjoying good wine, treat the kids to good food. Depending on your philosophy on what constitutes treats, this is the time to pull out all the stops, giving them something that makes them feel like they're getting something just as special as you are.
Know your destinations. Some restaurants and tasting rooms are more kid-friendly than others. Do a little research in advance to see if the places you're thinking about visiting are good fits for your family, including whether they have high chairs. The little restaurant that all the winemakers frequent might sound the most appetizing of all, but you're not going to enjoy the food if you're worried about whether you should have brought the kids. On the other hand, some places either are deliberately child-friendly—like Brasserie Four (pictured below), which has a little nook full of toys—or have large seating areas or lawns where the kids can play without getting in the way of other diners or tasters.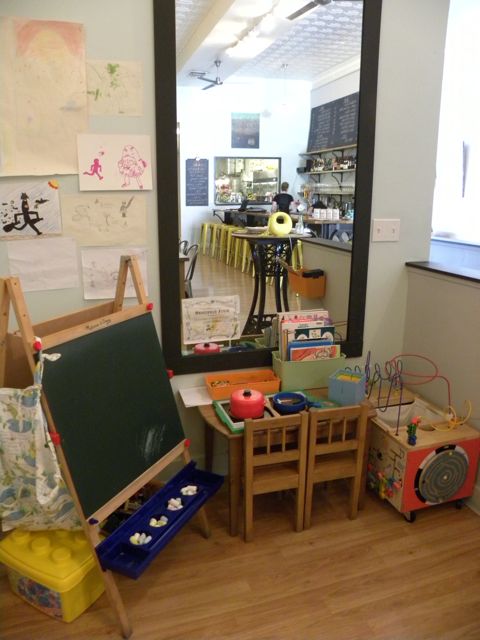 Cater to the kids. While you're dreaming up the perfect wine-tasting itinerary, keep your kids' enjoyment in mind as well. If you schedule back-to-back wine tastings with no breaks for activities your kids enjoy, even the most well-behaved are likely to start getting annoyed and bored. Stagger your tastings with activities they will enjoy too, such as stops at Inland Octopus—the toy store on Main Street—and Bright's Candies, as well as trips to the park.
Tagteam when necessary. Sometimes one of the adults in the party will have to stay outside or in the car with the kids, whether the little ones are napping or just in no mood to tag along. When that happens, trade off on tasting, and then compare notes when you're together again.
Consider lodging. Save the quaint visit to a bed and breakfast for a romantic getaway sans children and opt for a vacation home or a kid-friendly hotel instead. Some things to consider: Do they have a pool? Are the guests likely there for a quiet or romantic getaway? Does this seem like the sort of place where your kid will feel welcomed?
Some great spots for kids:
Inland Octopus: While you're treating yourself to bottles of Merlot and Cabernet, treat your kids to a few new toys at this independent toy store on Main Street. (7 East Main Street, Downtown Walla Walla)
Brasserie Four: While you're dining on steak-frites and salade niçoise, your kids will be happily playing in the little play area set aside just for them. (4 East Main Street, Downtown Walla Walla)
Olive Marketplace and Café: Located on Main Street, this café serves sandwiches and salads along with other entrees to eat in the restaurant at a table or sofa or to take to-go for a picnic. (21 East Main Street, Downtown Walla Walla)
Green Spoon: Like the nearby Olive, Green Spoon is a good bet for finding food that will please the entire family. (13 East Main Street, Downtown Walla Walla)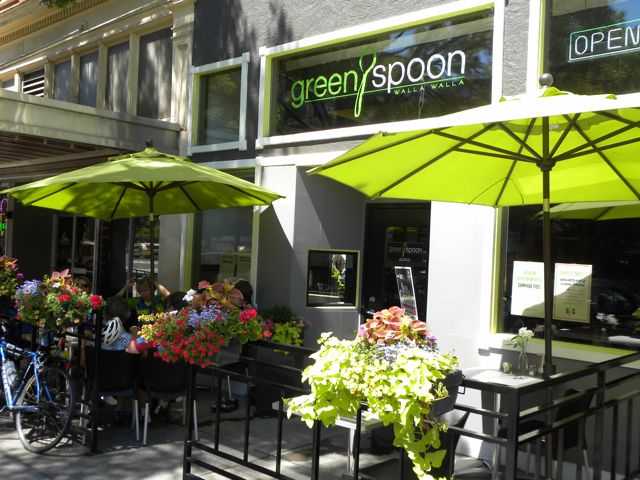 Northstar Winery: Sip some of the best Washington Merlot, including winery-only releases, while your kids read a book in the tasting room's living room-style facilities or play in the lawn outside. (1736 J.B. George Road, Walla Walla's Southside)
Monteillet Fromagerie: Located about 30 miles northeast of Walla Walla, this might just be the perfect outing for kids and adults alike. Enjoy a sampling of fresh cheeses with a glass of wine in the quaint, lantern-adorned lawn while the kids take a little walk to see the sheep and the goats. (109 Ward Rd. in Dayton)
Blue Mountain Lavender Farm: About 16 miles southeast of Walla Walla, this is a great spot for a picnic in a picturesque setting. Seasonal, check website for details. (345 Short Road in Lowden)
Colville Street Patisserie: What kid doesn't love a good pastry? Let your child choose a sweet treat while you order a coffee and a kouign amann for its sweet and salty flaky goodness. (40 South Colville Street, Downtown Walla Walla)
Book & Game: Visit this locally-owned, independent bookstore near the beginning of your trip to treat your children to some new books that they can read while you're wine tasting. (38 East Main Street, Downtown Walla Walla)
Do you have any additional kid-friendly places to suggest? Leave a comment!
(Full disclosure: Tourism Walla Walla provided a meal at Green Spoon. Kirsten Telander sent a review copy of "Wine Taster's Survival Guide.")