When thinking about amazing spa destinations around the world, places like Thailand, Costa Rica, Indonesia and Fiji come to my mind.  But those are not (by far!) the only places that have some of the best spas across the globe. I did a little digging, compiling together a few lists that rank the top spas — most of them were not on my radar, a few even shocking!
Countries like Morocco, Saudi Arabia, and Nicaragua are putting major dollars into investing in wellness tourism — and it's paying off!  Wellness is becoming a major reason people decide to visit a country, whether it is for preventative care focusing on relaxation and stress management or medical care at renowned facilities around the world.'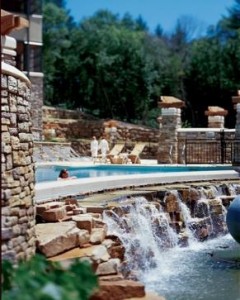 Malaysia is one country in particular that focuses on wellness as a legit form of medicine. Instead of waiting for a problem to happen, they promote wellness, including regular visits to the spa to help prevent medical issues from happening in the first place.
So many other countries are starting to jump on the bandwagon too.  Here are the top five most surprising countries investing in wellness and upping their game when it comes to providing great spa destinations for travelers.
1.  Morocco – there is a reason Argan oil comes from this ancient land. Morocco is just a seven hour plane ride from New York City and has fascinated much of the world for quite some time.  Morocco is getting more and more great hotels and surprisingly, spas.  Vivid colors, exotic culture, and exuberant people attract more visitors year after year.  Morocco integrates ancient with modern with many spas featuring Moorish bath therapy with the recently-popular Argan oil.  It's no coincidence the 2014 Global Spa and Wellness Summit is taking place in the large Moroccan city Marrakech: "As host sponsor and co-organizer, we look forward to bringing the leaders in spa and wellness together and introducing them to Morocco's unique spa heritage – including Moroccan hammams and our increasingly popular export, Argan oil." – Imad Barrakad, CEO, Moroccan Agency for Tourism Development.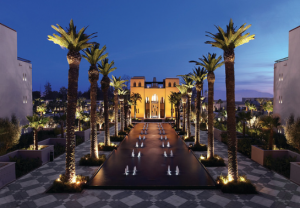 2.  Mexico – this one comes with a bit of a caveat as Mexico is a big country and I'm not talking about all of it.  Mexico is known for a lot of things, including some of the highest crime rates, but there are some extremely beautiful parts of this complex country as well.  Tulum, Mexico has some of the most gorgeous blue water in all the Caribbean.  It's also a destination that contrarian travelers prefer as it is just 30 minutes outside of Cancun, but boasts a much more tranquil and idyllic atmosphere.  Using many of the Mayan practices and spa rituals, avid spa-goers will revel in some of the more unique practices offered by this mystical practice.
3. Ghana – with more and more luxury hotels going up in Ghana, it is positioning itself to be a leader in tourism for West Africa. The idea of bringing together wellness, luxury, and wilderness safaris have been a huge appeal to luxury travelers looking for a new and fascinating experience.  This destination is not for the novice traveler, so naturally the spa scene is anything but vanilla.  Kempinski Hotel Gold Coast City is set to open in 2014.  That hotel is opening the Resense Spa featuring transitional wellness techniques, including focusing on zen-inspired pampering aimed at healing both the body and the mind; again revisiting the idea that wellness is not a luxury, but a necessity.
4. Vietnam – this one is definitely not the first to come to mind when I think of going to the spa.  Vietnam is known for many things, most unpleasant, including a pretty famous war.  But the troubles times are long gone and this small asian country is looking to the future, which includes attracting visitors to experience some of the best wellness experiences they have to offer. Vietnam has an amazing (and ancient) history, many of those traditions have been passed on and infused into spa rituals.  Bathing ceremonies are a big deal in this country. It's not just about sitting in a steam bath and trying to feel relaxed. The bathing ritual in Vietnam is intensive and therapeutic on every level.   The country is also pushing a lot of money and resources into its wellness programs, even planning on launching a tourism branch dedicated to spas and wellness.

5. Croatia – Eastern Europe has always had a bad rep with many travelers tending to avoid the area completely. With Ukraine in the news under tragic circumstances, it is hurting the tourism in the region even more.   According to the travel company Tasteful Croatian Journeys, the wellness culture in Croatia was  "originally medicinal in purpose — about health and not necessarily pampering… it was not costly or luxurious. Treatments targeted things like breathing and heart conditions. But the culture has been elaborated now into what we can call spas." Knowing it is a way to attract more visitors, the country has been up upping its game when it comes to "Americanized" luxurious spas, although all based on the idea that these treatments lead to a healthier and longer life. 
Images Courtesy: Vietnam Wellness, Four Seasons Marrakech, Kempinski Hotel Gold Coast City Accra, Global Spa & Wellness Summit