"Myths are an attempt to narrate a whole human experience…" ~ D.H. Lawrence
… but we're usually not trying to tell a whole human experiences' story, we're trying to tell just one… ours. Some myths are based in truth but when we forget that a myth is a widely believed idea and not ultimate truth, myths could be misleading. Living abroad is linked to many illusions; some in favor of life overseas, some in opposition. We can choose to accept these myths as universal truths or instead dig and discover what we deem true for ourselves.
Myth or Truth #1: Living Abroad is a Grand Adventure
MYTH:
When I stepped onto the plane that was moving my new husband, growing baby bump, and two dogs to our new home abroad I was full of adventure. Who would we meet? What would we see? How would my life change? These are all great questions for your new life abroad and thanks to movies like Eat, Pray, Love or Under the Tuscan Sun we know what our movie life abroad would look like. Like Julia Roberts I would be adorably lost but still gorgeously lovable and hopelessly romantic and a Javier Bardem-like businessman with his surfer messy sea salted hair and accent would court me… if I weren't married, of course… with two children.
Living abroad is a grand adventure in which I discover new places, new people, and a new culture that is totally different than the one I left behind.
It also isn't.
TRUTH: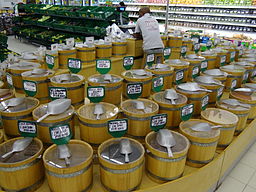 Living abroad is also food shopping in new supermarkets that don't carry what you normally would buy and if they do carry it, costs double the price. Or trying to understand why all of the soy sauce isn't in the same aisle so that you could easily find the one without salt. It is not being able to read what the herbs are and having to call your local friend to ask what kind of herb perejil is because it kind of looks like cilantro but it doesn't smell like cilantro. And that's because it's parsley.
Living abroad is driving down so many unknown roads that for a while being lost is more familiar to you than knowing where you're going. It is avoiding having pizza delivered because you know giving them your address is going to be at least a 40 minute conversation in which the person on the phone will think you're an idiot. It is trying to figure out how much money is 875 pesos because that sounds like a lot of money and then deciding what is an appropriate tip. And then discovering they don't really tip here.
It is asking the coffee shop to make your iced coffee without milk but "iced coffees without milk" isn't on their menu so they say they can't. So then you ask if the iced coffee is made from a machine that automatically combines the iced coffee and milk and would then understand why she is saying that the iced coffee has to come with milk but the barista says that it is not a machine, that she would manually have to add the milk, so again you ask for just the coffee and the ice but no milk and she is totally confused and appalled by you at the same time because the menu says iced coffee with milk and she doesn't understand why you – who are lactose intolerant – would want an iced coffee with no milk. And then to add insult to injury she explains that "no one drinks coffee with just ice," even though that is exactly what you ordered and you want to scream, "Just give me my damn iced coffee with NO milk," while shaking her violently by her collar. But instead you order regular coffee and a cup of ice and make it your damn self.
It's that too.
MY VERDICT:

MYTH: Living abroad is a grand adventure…
but it is also settling in, creating routines, and doing commonplace, everyday stuff. If I lived in China I would see the Great Wall once or twice but I'd still have to pack lunches and make dinner every single night.
~ Pack lightly. Live well. Move often. Repeat ~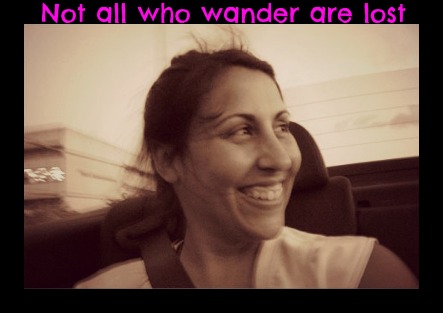 Photo Credits:
Iced Coffee:
Kanko
Spices for Sale:
Adam Jones, Ph.D.