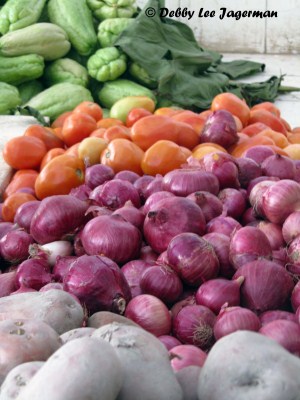 You would have thought that I had never seen a fruit or a vegetable in my life. Or at least, I bet that is probably what my Bhutanese guide thought as we wandered through the fruit and vegetable section of the Centenary Farmers Market in Thimphu, Bhutan. For what was probably the good part of an hour, I took picture after picture after picture of just about every potato, tomato, onion, green pepper, lettuce, cauliflower, asparagus, of course red and green chilies, and bitter gourd there was. Not to mention taking photographs of each apple, banana, orange, pineapple, and watermelon. Needless to say, my guide was very patient.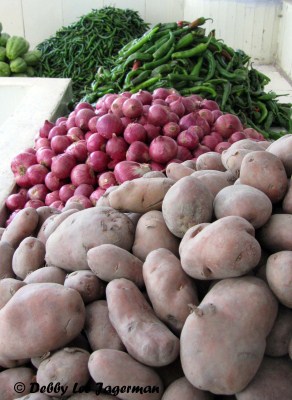 Well, ok, I didn't take a picture of every single fruit and vegetable, but I certainly did take a lot of pictures. And that was just in the fruit and veggie section. Just think of how much time I spent, and how many pictures I took of the beef, pork, fish, eggs, cheese, rice, spices, and beans of the Centenary Farmers Market. You would have thought that I never seen food before in my life. I'll bet that is what my guide thought.
There is something about visiting local outdoor markets when I travel that I just love. Obviously it is the food, both seeing and tasting. On the visual level, I like the colors of the various fruits and vegetables, nicely stacked, one pile of brown against another pile of red, against another pile of green. Even though many fruits and vegetables are the same as what I can buy back home, the taste isn't necessarily the same in another country. Of course seeing and tasting fruits and vegetables that are unique to the country that I am in is definitely a delight (like that bitter gourd).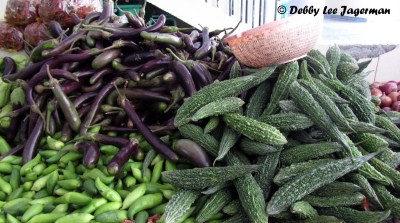 On a deeper level, visiting markets shows me the culture of a country. It is a way of experiencing the people. Watching the locals buy and sell, wandering around, visiting with each other, and socializing. It is a way to see the locals doing their shopping, living their lives.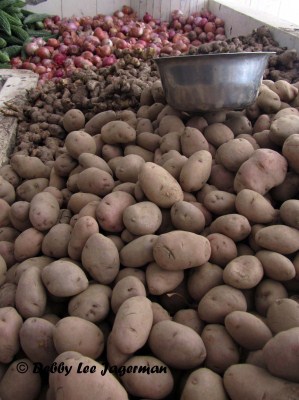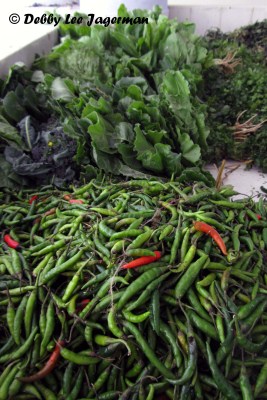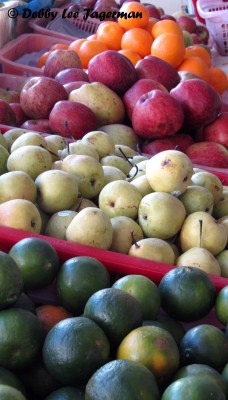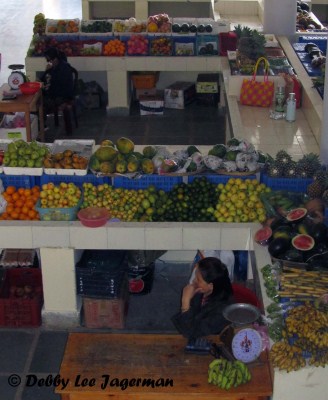 Yes, I actually did take a lot of pictures of fruits, vegetables, food, and all the other items at the Centenary Farmers Market. While I have seen fruits and vegetables before, I have just never seen them in Bhutan before.
Sweet (and local) Travels!
Thanks, Pema, for being patient!