Fast Food in the Far East
Italians have gelato, Americans have the burger, Vietnamese have banh mi, the British have the pasty, and the Japanese have sushi – what they all have in common is speed and portability. That is the essence of fast food. Can you hold it and walk at the same time (or these days, hold it, eat it, and drive without crashing?). Fast food is the food of travelers everywhere. So, in appreciation of Fast Food – however delightfully unhealthful it may be – I give you my favorite fast food photos from Pushkar and Tokyo.
I sincerely and devoutly wish I had tried "Maxican" food in Pushkar. Sadly, time and the camel fair would not permit. I'm serious. Indian-Mexican fusion, if and when you can find it, is the best combination of flavors on earth. One order of Nachos Masala please!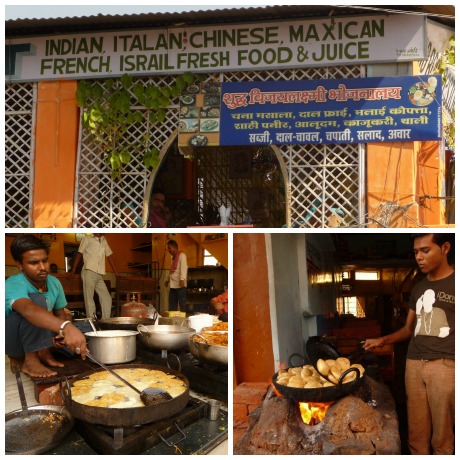 These photos were taken somewhere between the Taj Mahal and Delhi. Why, oh WHY doesn't McDonalds have paneer salsa wraps and Maharaja Macs in the U.S?! I'd eat there if it did. Can you say Chicken Tikka McNuggets?
The island of Odaiba in Tokyo is like a theme park meets the mall in year 3065 – it's so futuristic you feel like you're on a movie set. It also has your typical "food court" as only the Japanese can do it. You've got your traditional meat-filled buns on sticks, your sweet crepes, oh yeah, and who could really get their shopping on without octopus balls? Hint: You can make your own octopus balls in an aebleskiver pan! Yes, I've done it.
Happy Friday!
2 comments