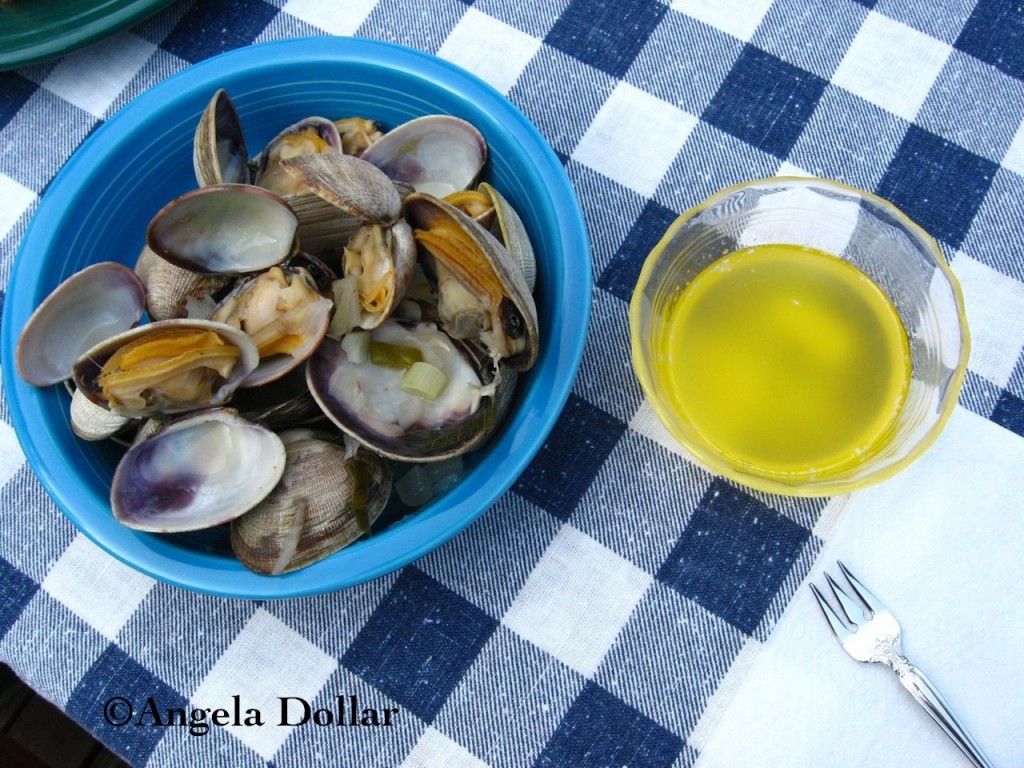 I love connecting with a place through its food. The food that generations have been making and passing on recipes for – that's what I want to taste. (Sometimes, to my detriment – guinea pigs, for example, go back to the ancient Incas, so of course I had to sample them when a local family served me their traditional recipe in Peru).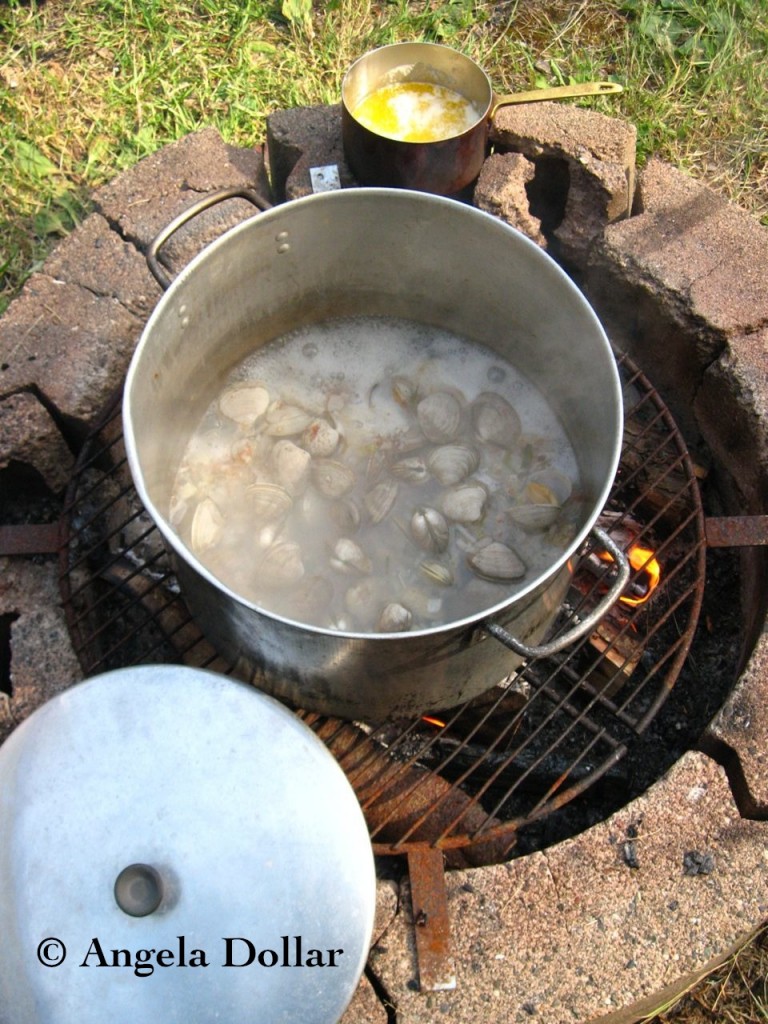 Even when traveling just beyond my backyard, local food gives me a visceral sense of place. Here in the Pacific Northwest, the salty waters of Puget Sound hold a lot of the mystery and history.
I celebrated the 4th of July last year with a Puget Sound clam bake on the Kitsap Peninsula. Clams have dug deep into our local mythology and lore here in Washington. The native Haida people tell the story of Raven releasing the first humans when cracking open a pandoric clamshell. In more modern times, Seattle's Ivar Haglund created a culinary empire and put his stamp on pop culture with clams as the star of his show.
My own inaugural clam bake experience was auspicious in its simplicity. The clams were cooked over a fire pit with just a bit of garlic, shallots and white wine. A copious amount of butter turned into velvet liquid in a copper pot, and as the clam concoction began to roil, the clams began to pop open as if they were shouting back at Raven. That's when Joleen, a native of the area who cut her teeth on the local bivalves, knew they were ready.
A simple crusty bread and red wine set the perfect meal. We dug in, and…I'm still dreaming about this meal today.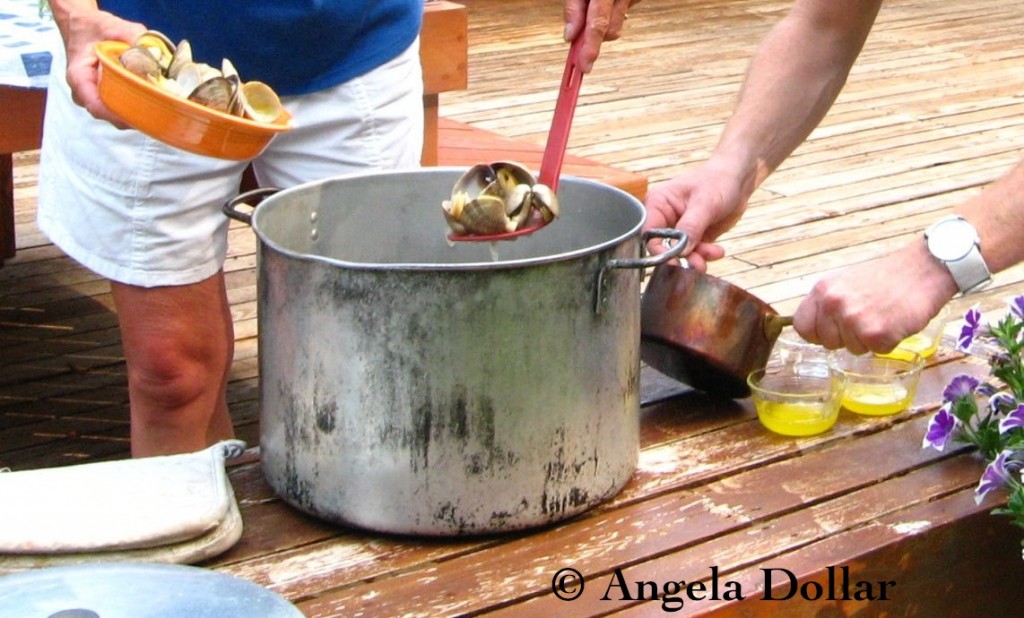 Be sure to whet your appetite further over at WanderFood Wednesday!