"We thank Thee for the scent and color in the flower beds and for all fruits and vegetables…" From "The Cotswold Prayer of Praise"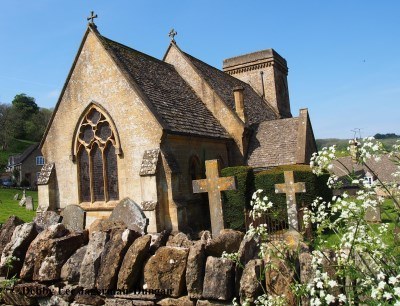 As I sat inside each church, quiet and saying a little prayer of thanks for safety during our travels, my husband wandered around the outside, quiet and contemplating. In no less than 39 churches, during our 12 days of walking in the Cotswolds in England, this was our ritual.
I truly enjoyed wandering around the interior of these churches, looking at the architecture, art, stained glass, and religious relics. Taking pictures of the altars, seats, kneelers, windows, and arches. Many of these churches have stood the test of time. Or at least parts of them have. Some were built around a thousand years ago; some in the 12th, 13th, 14th, 15th centuries. Many were built during the prosperous years of the wool trade in the Cotswolds, thus are known as "wool churches." While some churches have had restorations done over the years, it nonetheless amazes me that a building could last that long.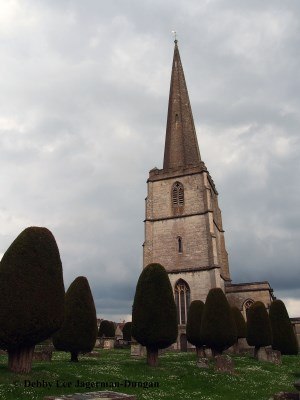 My husband was interested in the tomb stones. These have survived hundreds of years, many of them still legible from the 1700's and 1800's. Seems like he may have read every single one of them, as we spent at least an hour at most of these 39 churches. Of course, he would eventually wander inside, and I would join him outside.
Many times as we walked up to a church, the bells would chime what time it was, or ring a song of some sort. An hour later, because we were still there, we would hear them again. I love the sound of church bells.
Many of the churches in the Cotswolds contain plaques remembering the names of loved ones lost in various wars, especially World War I and World War II. However, some churches had plaques embracing the names of those that came home to the small villages that housed these churches, celebrating those that survived the wars.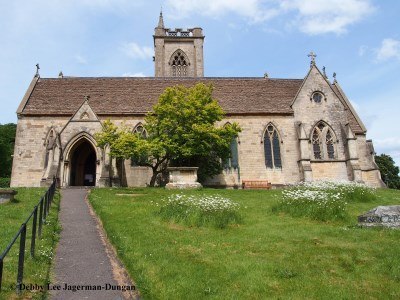 As I sat inside a church, I often wondered just how many people over the centuries have been baptized, married, or mourned in these churches. How many people have attended services, and prayed in these churches. How many have visited these churches briefly, like me and my husband, appreciating each and every one of them. And I wonder how many more centuries the churches of the Cotswolds will continue to survive.
Sweet Travels!
Footpath Holidays organized our 12 day walking journey in the Cotswolds, and provided a small discount on our total fees. All opinions in this blog are my own.
4 comments