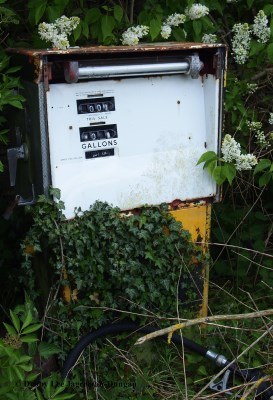 1920 was the year "the first commercial petrol station opened in England." Prior to that, "petrol was sold in two-gallon cans, often from a chemist or ironmonger [hardware store]." The first petrol pumps were operated by hand, and later became electric.
As my husband and I walked around the Cotswolds area in England for 12 days, we randomly saw a few old petrol pumps still part of the scenery. I thought they were very cool, so I took a few photos. They were classic and historical, much like the old red telephone boxes and old red post office boxes that we saw as well.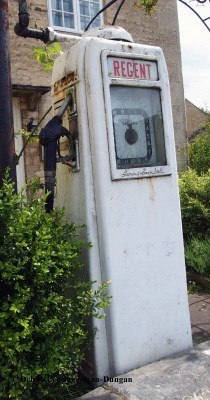 About half way between our wanderings, we also visited the Cotswold Motoring Museum located in Bourton-on-the-Water. Aside from seeing many cool vintage cars, caravans, motorcycles, and bicycles, and other automobile-related memorabilia, they had a few old petrol pumps as well. The information above in the first paragraph about the old petrol pumps came from the booklet we bought at the museum.
Sweet Travels!
Add a comment