Capture the Colour photo contest: My submissions
Some of you may already be aware of Travel Supermarket's Capture the Colour photography contest.  I was recently nominated by fellow travel blogger and friend Matt Gibson over at Matt-Gibson.org.  Thank you, Mr. Gibson!
Here's how it works.  After you're nominated, submit a blog post that includes photos for the colors blue, red, white, green, and yellow.  The color should be prominently featured in each image and should include an explanation of where the photo was taken and other information people might want to know.
After this, nominate 5 other bloggers and finish following the contest instructions.
My photos:
White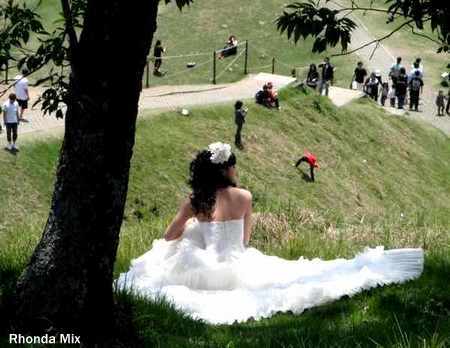 In Taiwan, it's traditional for engaged couples to take a ton of wedding photos before the actual wedding day, with the brides-to-be wearing a variety of different dresses. This photo was taken on a hillside of  Cingjing Farm, near Puli, Taiwan, where the happy couple strolled among sheep before settling into different poses for their wedding shots.
Blue
Tao Expeditions, Philippines, hosts amazing island-hopping trips from Palawan to Coron, and vice versa. I had the pleasure of participating in one of their 5 day trips and caught this image while hanging out on the front of our boat with the wonderful sea dog Annie-Mouse (who actually loves to jump into the ocean and swim to the nearest island—she has no fear!).
Green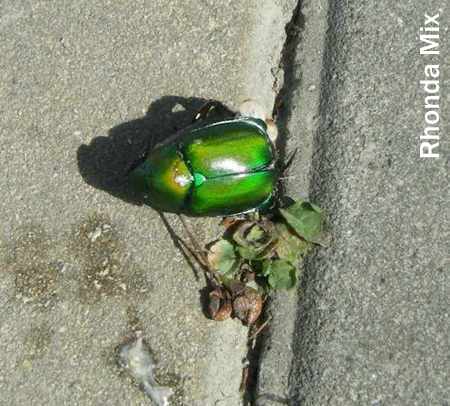 I came upon this shiny, green, jewel-like creature while walking down a street in Sanxia, Taiwan. During certain times of the year, these large emerald beetles can be found in abundance all over the country.
Red
Though lanterns of this sort are quite common in Taiwan, they're especially spotted during events such as the Taipei Lantern Festival.  Locals tie prayer cards to the lanterns in hopes their dreams will come true.
Yellow
In Woodstock, Illinois, Blue Lotus Buddhist Temple recently moved into a building that formerly housed a Christian church. Instead of removing the stained glass windows depicting Jesus, the head monk told me he wanted to keep them because of their beauty.
And without further ado, here are my nominations:
Harrison Jones—The Chicagoland Food Blog
Harrison is a personal friend of mine as well as an internet marketing professional and culinary enthusiast. He likes eating strange delicacies such as chicken feet.
Christina Fields—Connecting Coordinates
Christina is a writer and traveler who recently decided to make a brave move to Tennessee.  She writes about meaningful travel and life experiences that connect people.
Justen Tabert—Justentabert.com
Justen is a photographer who has enjoyed exploring places such as Central and South America, India, and South East Asia.  He strives to learn  about the people of each country he visits, capturing the experiences through writing and photography.
Chana Lesser—The Orange Backpack
Chana is a writer and English teacher based in South Korea.  We met while she was living and teaching in Taiwan.  She believes, as do I, that traveling makes a person really come alive.
Keely Herrick—Weekend Duchess
I became a fan of fellow Wanderluster Keely Herrick when she wrote this post on solo travel.  I like her writing style and sense of adventure.
Best of luck to all!

2 comments